Sub-Z: New Delhi's Evolving Underground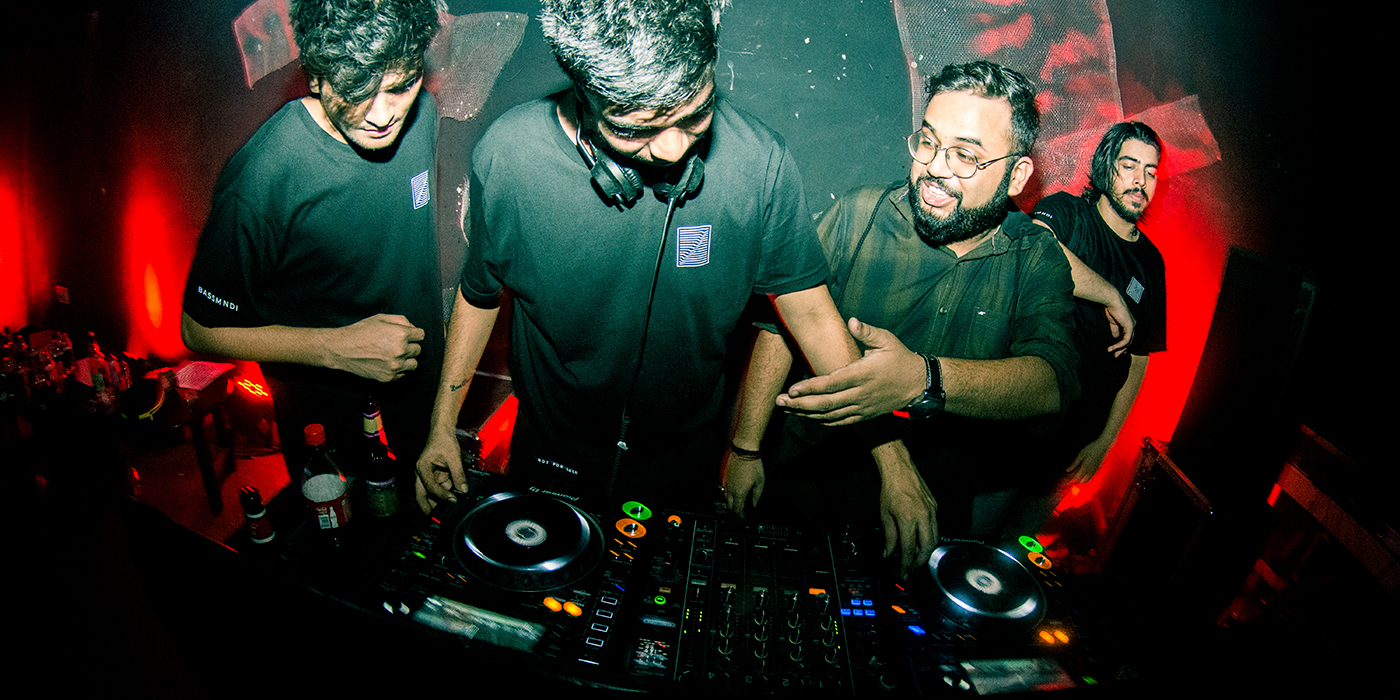 29 June 2018
Combatants of the underground and cultural bearers fascinated by sounds that find their roots in the UK, London returned Arjun Sodhi alongside his more forward-thinking accomplices have begun pushing boundaries that define initiative in New Delhi. Sub-Z, a collective of 5 DJ's and producers from New Delhi have taken it upon themselves to "educate Indian audiences on the difference between dubstep and brostep " - their mission now? To introduce grime, jungle and dub within the confines of New Delhi's constantly evolving, seemingly stagnant 'scene'.
"I came back to Delhi in May 2017 and was introduced to Tanzen at a house party through a mutual friend and we had a long conversation about Jamaican Soundsystem culture and its influence on pop music. Soon enough I was introduced to the rest of the guys; we used to just hang on weekends and exchange music and knowledge. Within a month of doing this I realised that none of us were actually getting booked to play at venues and clubs in Delhi, despite consistently reaching out with mixes. Soon enough we took things into our own hands."
As bass 'heads' and individuals who live to vibrate the subwoofers of their souls, this inspired generation of young residents are seemingly relieving themselves from a dependency on clubs and venues from across the city.

Saksham Popli aka Miredo, Sourodeep Guha who goes by the moniker Stain, Suyagya Sharma or Tanzen, Npstr (Ankur Singh) and Arjun Sodhi form the core of the crew, with each member involved in organising gigs, managing venues and substituting free time from their full-time jobs.

Determined to arrange parties by themselves; investing in the venue, system and..ahem..cops - driven by sustained misery rooted in frequenting the same venues every weekend for lack of better options, these bass bros with Bassmndi congregations are bringing together people from various parts of Delhi for parties, where you can expect to see the likes of Prabh Deep and duo Seedhe Maut apart from the regular DJ's; in addition to MC's and rappers who don't usually make it to the known venues in South Delhi.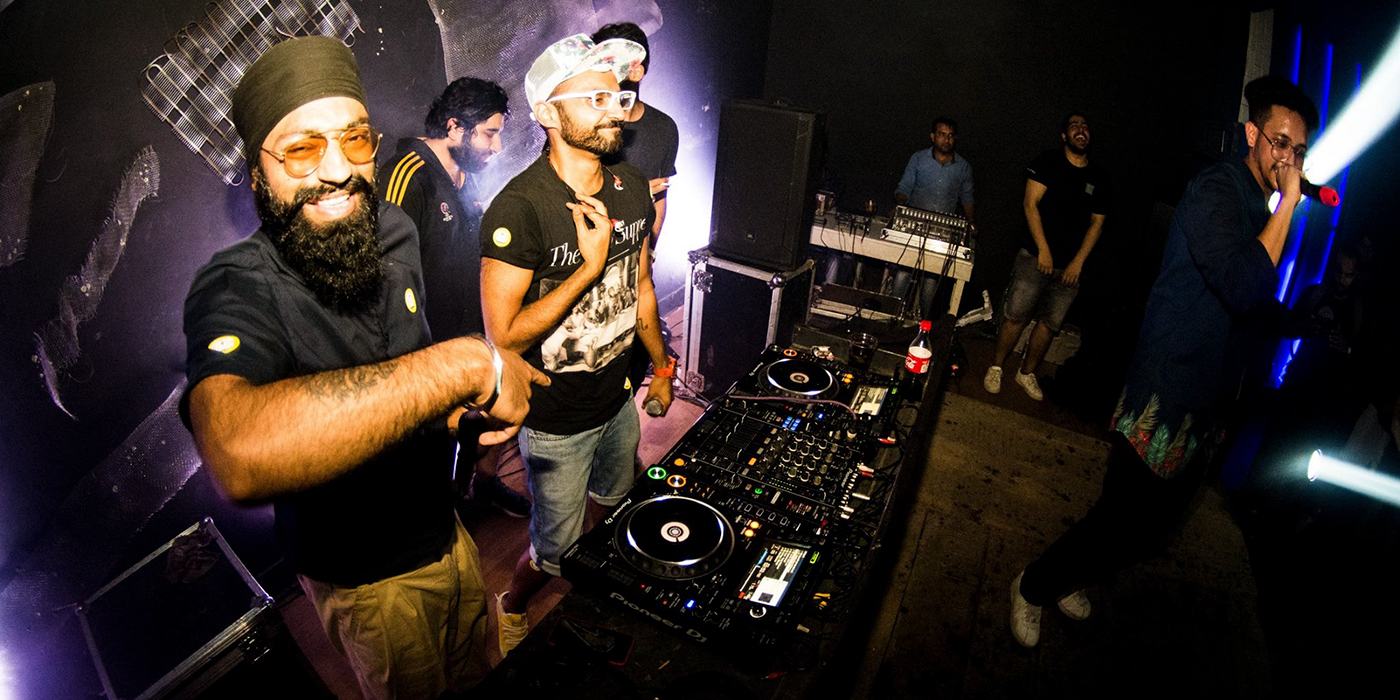 Students of music at ILM Academy Gurgaon; Miredo, Stain, Tanzen and Npstr were amongst the few bass heads amidst the growing plethora of tech house producers at the time when the 4 producers met. Around the same time, with Sodhi getting involved in organising club nights in London, it was only a matter of time till the crew met at a house party in New Delhi and decided to dismantle the promoter-venue-artist hierarchy.
With the capital's venues which promote electronic music, being concentrated in a certain part of the city and limited to a handful - approaching promoters with a just a motivated attitude and willful determination never seemed enough…
"The 'scene' in New Delhi has quite a nepotistic sort of feel to it. Unless you have a prior relationship with venues/promoters, they assume as young DJ's we would agree to play for free as an opening act and are not ready to trust us with our nights - which was one of the main reasons we started Bassmndi as an event series."
Sub-Z's first Bassmndi event took place in November last year. These are a series of sporadic events, which are open to the public where "most of the time, sound is the main cost as the venues we [they] use, usually belong to friends or are found through mutual contacts. We use the money saved from the few club gigs and our own personal savings to fund the events."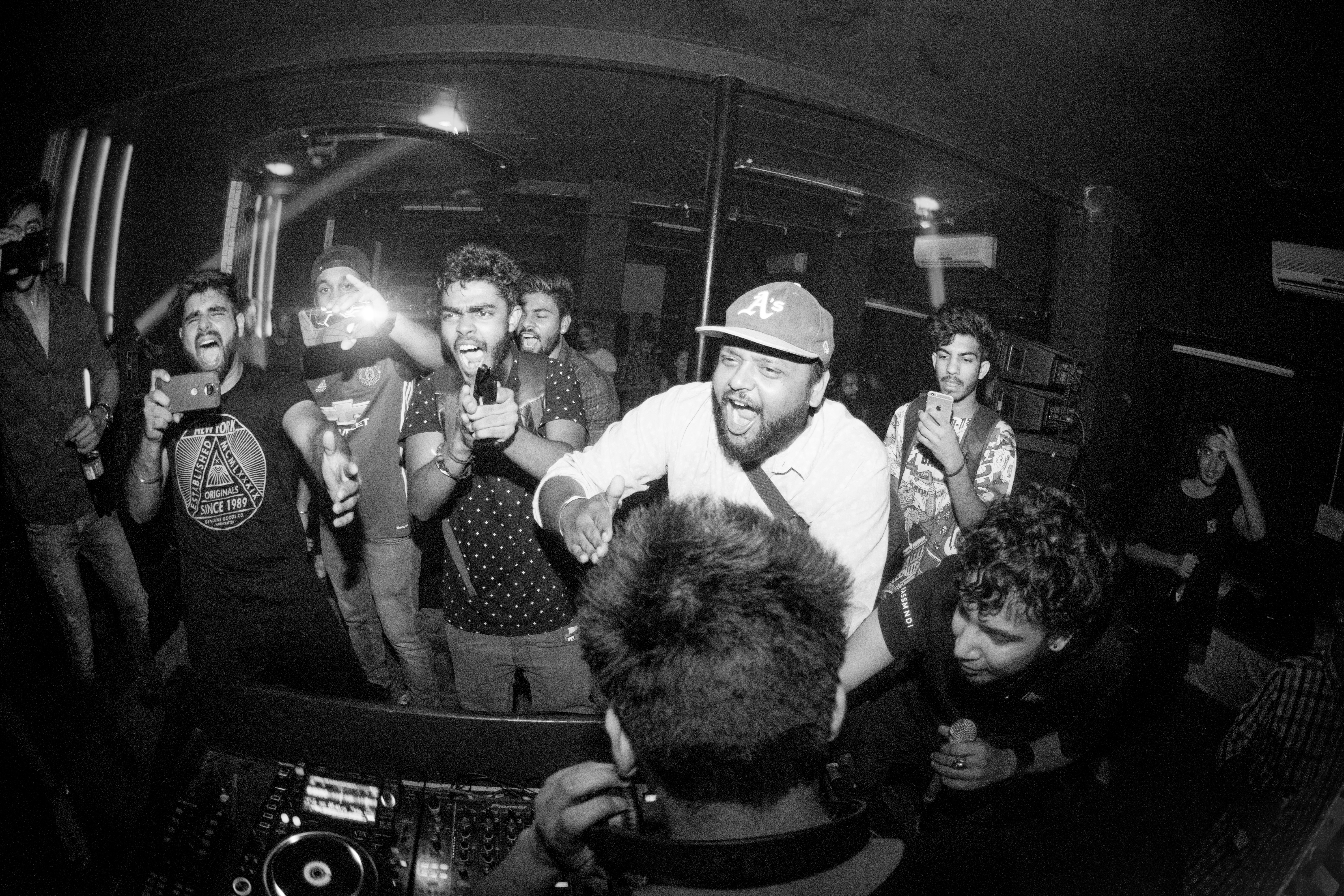 A node in the ever-growing rhizome, the Sub-Z generation is filling up for the likes of Reggae Rajahs from an earlier era - "Obviously crews like the Reggae Rajahs have been a huge influence on us and if they didn't do what they were doing in the early 2000s we wouldn't be able to do what we're doing right now."
Within the present, loosely defined confines of 'underground' in India, about which stalwarts from the past are done moping (their wisdom is what makes them figures of the past), crews such as Sub-Z bring forth a fresher perspective with newer hope and a guerilla essence. The one Bassmndi I remember attending from earlier in April this year, was the definition of what a party should and could be in this city; a few heads getting together to enjoy music and have fun outside the confines of the regular venues. The support, love and appreciation was boundless, along with the hope.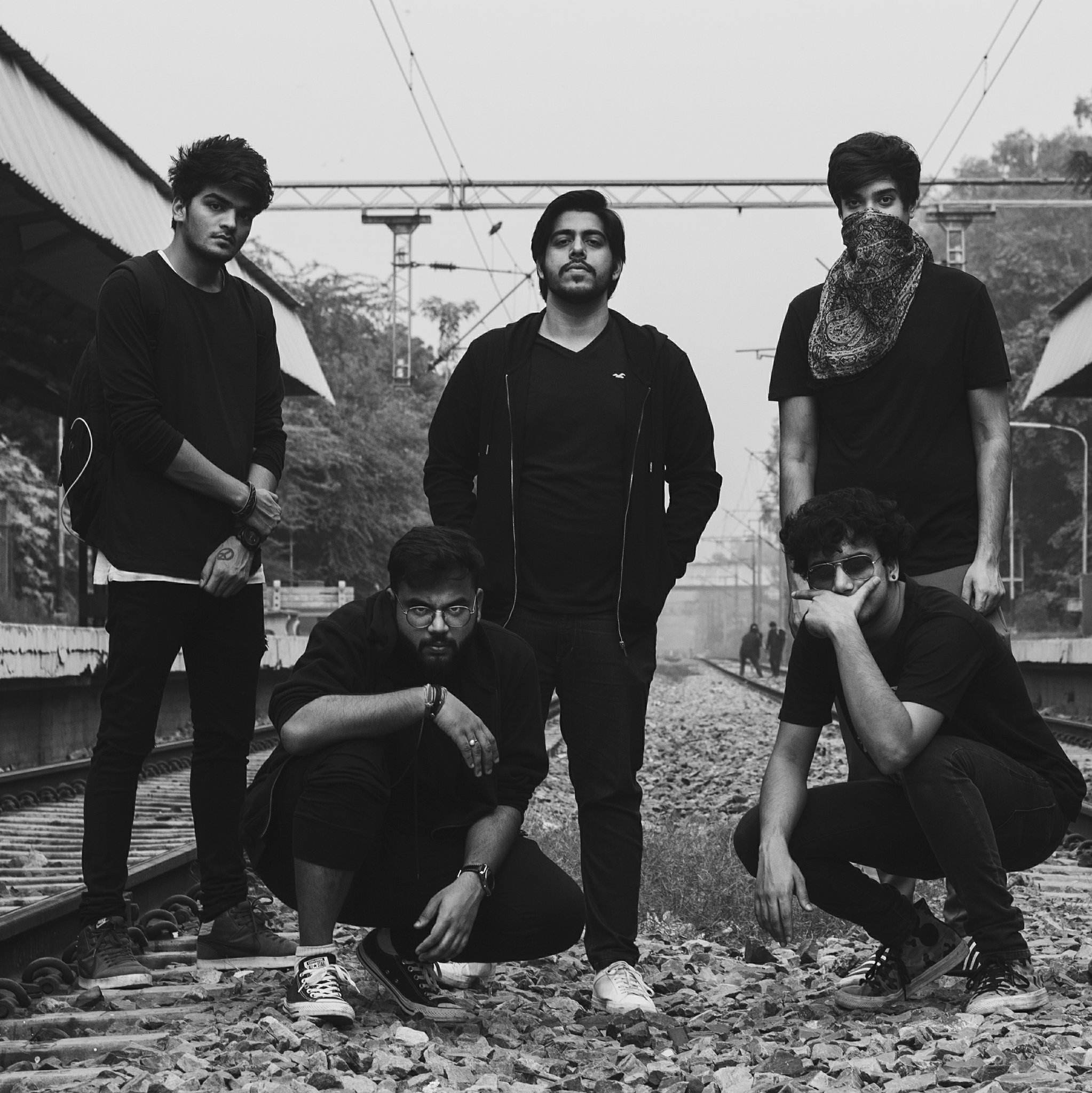 Following what feels like a brief hiatus - dub, jungle, grime and other forms of bass driven music are slowly creeping back into whatever it is that defines the underground in India; but in a new way - "What's actually really cool to see is that most of the crowd has never heard the music we play during our sets as they're filled with originals from the crew and seeing the crowd just lose their shit to music they've never heard before is inspiring."...the foetal underground in India is finding newer roots through crews such as these, also influencing Indian crowds who have not been exposed to music with such rough sensibilities.
"There is so much talent in this country but no one really wants to appreciate it. The clubs are too busy making money by booking the same house and techno DJs week in week out. The festivals are too busy with their big EDM stars."
Sodhi continues "the same way we were inspired by the Rajahs and BASSFoundation we hope to inspire another generation to be able to play and make the music they want without feeling the need to conform to certain kinds of music that are dictated by industry trends."
When a generation at 21 begins reigning responsibility to organise underground music in your city, be assured things are gradually sledging downwards, to grounded stability - at least from the height of hype. Fun nights stripped off big cars and bright lights, crews like Sub-Z organizing Bassmndi nights are the new substitute to stagnated 'scenes'.
The crew aims on putting out a compilation EP soon; more on that as we have it.
Words: Purnima Singh
Tags
Join Our Mailing List