nrtya: "The void between creator and listener must be filled."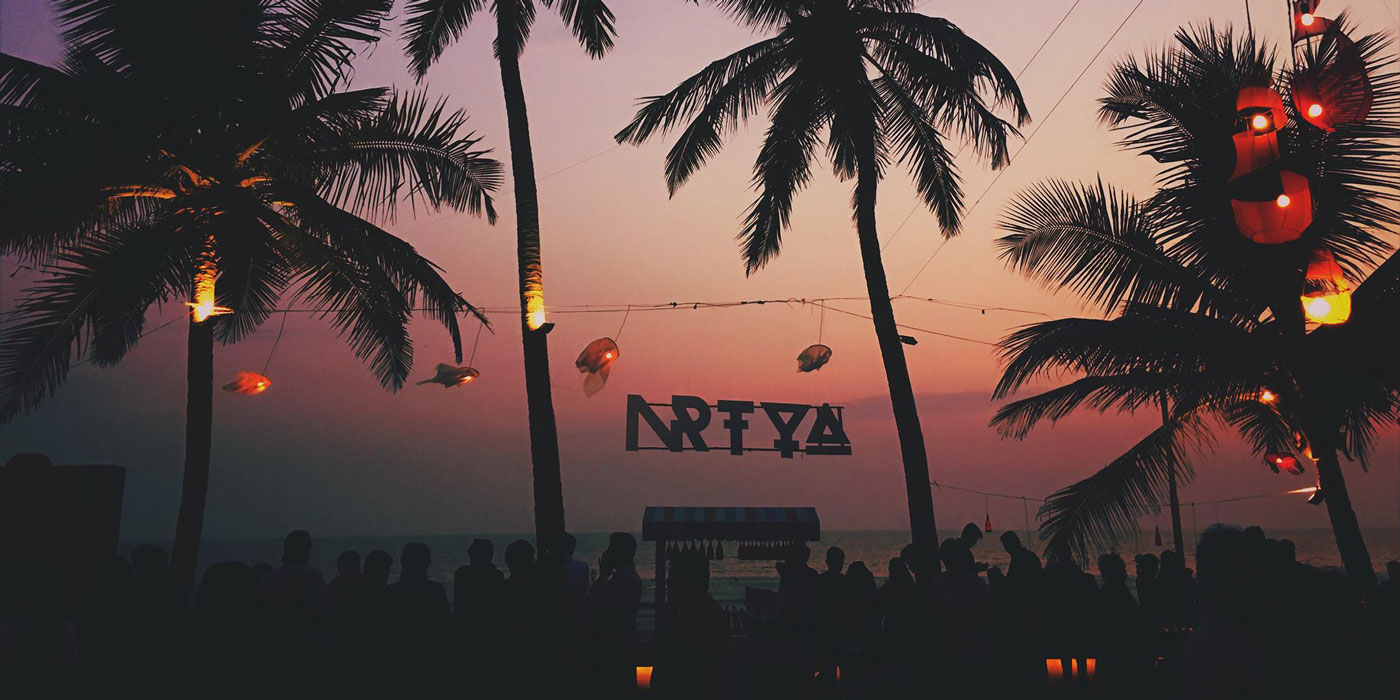 28 September 2017
In the last few months, a number of artists have emerged out of the shadows and cemented a foot in the door of the alternative Indian music space. Several of them fall under the umbrella of nrtya, a Mumbai-based label whose determination coupled with their weekly releases has ensured a dedicated spot within the indie music space.
Their weekly Thursday releases have been a bonafide breath of fresh air in an age when album launches have become constructed, tedious and arguably a bit contrived. Promoting artists' full-length projects or singles, nrtya may not always deliver the most polished product (especially with their LPs) but putting themselves out there keeps them relevant and fresh.
Founders Parth, Sharan and Raghu experienced a stagnation that was prevalent throughout the entire industry, "nrtya is an endeavour to create long-term, sustainable modules to promote music, the arts and the artists that are pushing the envelope in terms of creativity in our communities." Though this may seem like 'jargony', empty words thrown about without action behind it, nrtya has embraced their ideology with a purpose rarely seen.
nrtya was created out of a void the founders saw needed filling in the Indian music space."There is a surprising amount of people making music in this country. The faces behind these music projects vary from doctors, engineers, lawyers, businessmen and even dropouts. The variety astounds us, what also astounds us is the serious lack of Indians listening to this homegrown music. The void between creator and listener must be filled."
This gap is where nrtya operate, floating between creator and listener, ensuring that everything and everyone is taken care of in the right away. "This involves increasing the appreciation of arts among various audiences, developing the role and scope of artists in society and also the very nature of art and the way it is experienced among other things."
A lot of the artists nrtya promote are relatively unknown, whether it's lawyer-turned-singer Aditi Ramesh, whose voice is already distinctive, to Ape Echoes, slotted to play Magnetic Fields Festival off the back of their debut EP. "nrtya is an outlet for upcoming artists, for artists to collaborate and have their work showcased to an audience." The response to the label, both in their weekly releases as well as their live shows, has been nothing short of phenomenal.
Despite being less than 6 months old, nrtya possess a roster that's 12 artists deep with aspirations of adding more in the coming months. Through their various endeavours, they want to "build communities, artistic expression and appreciation, ensuring there's a positive socio-economic impact."
Aware that India's music industry is still very much in a nascent stage, nrtya know that this is a community effort:"it's going to take more than 10 labels and 30-odd agencies to build this network of listeners."
With the amount of quality homegrown independent music being produced,nrtya are aiming to support relatively unknown artists. Both The Mellow Turtle and Tre Ess are from Ranchi, Jharkhand and introduced one another to nrtya. The rapper/producers have released a collaborative EP under the label and The Mellow Turtle released his debut LP last week which was executive produced by Tre Ess.
With the label lending a special focus on artists making music outside of the major cities (Mumbai, New Delhi and Bangalore), nrtya's desire to have "many listeners from multiple audiences across the country and the world" is coming true. Their audience expands towards tier 2 and 3 cities who enjoy listening to Indian artists and are discovering a whole range of local artists and musicians they didn't know about before, evidenced by the many comments left on social media posts.
The appetite nrtya have for achieving their dreams is insatiable - aiming to expand across localities and demographics. "The ethos behind the sound we push, is it being timeless. Our aim [is] to build a listening culture. A culture of listening as diverse a variety of Indian artists and their sounds, by as large an audience as possible. That includes all the phenomenal artists and collectives coming up. Growing listening culture is something that all artists and audiences do together."
+
+
+

Words: Dhruva Balram
Image credit (main + thumb): Karan Khosla
Tags
Join Our Mailing List