Interview: Benji B (BBC Radio 1)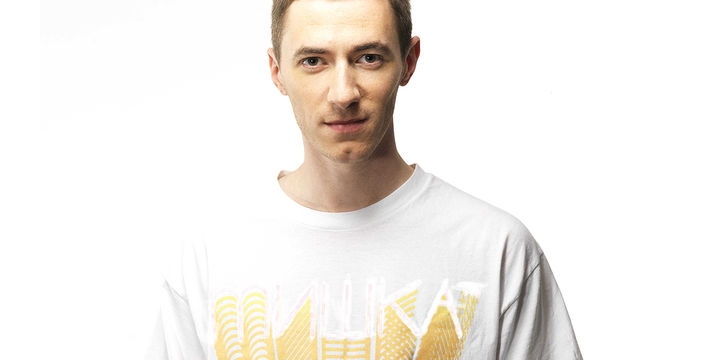 16 January 2012
Benji B is a DJ and radio broadcaster for BBC Radio 1.
An apprentice of Giles Peterson, at the tender age of 15 on London's Kiss FM, Benji was quickly picked up by the world famous BBC where he presented his own show Deviation on 1Xtra, BBC Radio's "urban music network".
Since October 2010, he has hosted his own show on BBC Radio 1 in the 2am - 4am slot (GMT) every Wednesday night/Thursday morning, a show previously presented by now XFM DJ Mary Anne Hobbs.
"Benji B came to me when I was working on Kiss FM. He was like 15 then and he was still at school. He said he wanted to work on my show and so I got him into Kiss, and we just became really good friends" - Giles Peterson
Benji is also the founder and resident DJ at London's regular club night Deviation, an event that has played host to a number of DJs and producers including Skream, Mark Pritchard, Moodymann, Mala, Martyn and Gaslamp Killer of many. It was in fact the first night in Europe at which Flying Lotus and Dâm-Funk performed, before breaking into the mainstream.
Both on Radio 1 and at his Deviation events, Benji B is recognised for his DJ'ing ability and passion for searching the international underground for the freshest sounds within hip-hop, house, techno, soul, funk, drum and bass, dubstep, electronica and everything in between.
We caught up with this legendary DJ and radio broadcaster, and got a little insight into his life:
You've been in radio for as long as we can remember. From producing Giles Peterson's show on Kiss FM right through to taking over Mary Anne Hobb's weekly show on BBC Radio 1. All this time, while constantly touring as a DJ and hosting your club night 'Deviation' at various venues across Europe... Keeping busy then?!
Yup - super busy at the moment - the summer of travel was incredible and Deviation is better than ever.
It's pretty full time stuff then. How do you plan your day and when do you squeeze in time to listen to tracks you're sent?
I make time every week to listen to one days worth of music. Its my job. 99 percent of the music I listen to is not appropriate or doesn't make the cut. Filtering that stack and finding that 1 percent is what my show is all about.
Have you come across any exciting Indian producers?
There are many British producers of Indian heritage here, but I haven't come across any producers from India recently. That doesn't mean they aren't out there though - I would love to hear what young producers are making there.
Have you ever been to India?
Yes, I spent nearly 3 weeks in India a few years back. The trip blew my mind. I travelled all over Kerala and it was one of the most memorable travel experiences of my life.
How do you go about picking your tracklist for both the radio show and DJ sets? Do you find they go hand in hand?
In everything I do I just pick music that I like. Of course the radio and club go hand in hand - but clearly I can play much more on the radio than I can in the club - many people's radio shows are a reflection of the dancefloor which is cool, but I like to reflect what I'm playing on the dancefloor in clubs, as well as what's on my hi-fi at home.
Any advice for budding DJ's out there?
Do You. Try not to be overly influenced by a bubble or a current trend. Don't change what you do to fit in. Buy a record collection. Know your music. Get to know your records front to back. Understand the context of where they come from and when they might have been made. Always respect your audience. And don't think that modern DJing is mathematics... Anyone can read a bpm counter. Most of all - Do You.
Apart from the usual, any exciting projects lined up for the future that we should know about?
Can't tell you because they are really exciting! But one thing I just did was play with a string quartet inside the London Eye overlooking the city at night. That was pretty special.
DEVIATION STRING QUARTET: BURIAL - SHELL OF LIGHT from Deviation on Vimeo.
Right, one last thing. We ask this from everyone and we know it's not going to be easy...
THE SAME 3 QUESTIONS:
3 most inspirational artists:
Impossible to answer, but for today we will choose: Stevie Wonder, J Dilla, John Coltrane
3 favourite albums of all time:
Again, impossible to answer, but for today we will choose:
D'Angelo - Voodoo
John Coltrane - A Love Supreme
Michael Jackson - Off the Wall
Favourite 3 artists of the moment:
Tune into my radio 1 show to find out!
You can stream a fresh episode of Benji's 2 hour show, featuring guest mixes from the worlds hottest producers, over on his BBC homepage here.
Tags
Join Our Mailing List