Reggae Rajah's Top 5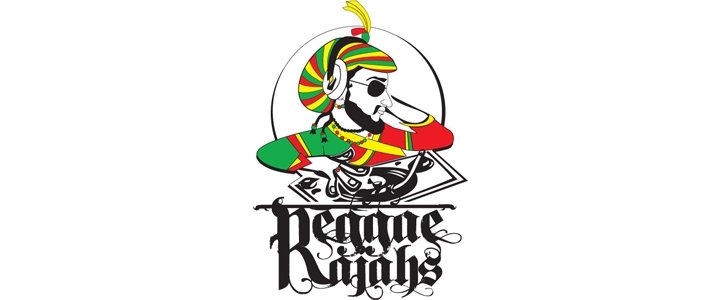 3 November 2011
Reggae Rajahs are India's first and foremost reggae sound system.
The trio comprises of Diggy Dang, Mr. Herbalist and DJ MoCity, reggae entertainers and promoters based out of New Delhi who came together for their love of reggae music in early 2009. Now three years later they regularly tour the country (and beyond) playing their unique blend of roots, reggae, lovers rock, ska and dancehall music.
A crew with a loyal following, Reggae Rajahs were earlier this year crowned champions at India's first ever Soundclash when they were put up against India's pioneering bassweight crew BASSFoundation.
As they continue to move from strength to strength, they've been invited back to their spiritual home at TLR to revive their weekly Thursday reggae sessions, a night dedicated to everything Reggae, aptly named Simmer Down.
In celebration of the launch of the event tonight, we caught up with resident selector Mr. Herbalist to talk about which reggae artists are really doing it for the guys at the moment...
"Over the last few years, the scene has really exploded in Europe - Artists like Gentleman and Alborosie have paved the way for non-Jamaican artists (who perform in Jamaican patois) to become successful globally. We find ourselves playing more and more tunes by European performers at our dances. These are some of our favourite artists (no particular order):"
1. Cali P (Switzerland)
"Cali P The Lyrical Fyah is one of the most talented newcomers to the reggae world. Raised in Guadeloupe and Switzerland, he is extremely versatile and can switch between dancehall, hip-hop and roots reggae with ease. He has collaborated with legendary skier Tanner Hall, providing the soundtrack for the award winning film Like A Lion."


2. Mr. Williamz (UK)
"The UK dancehall scene is undergoing a resurgence at the moment and leading the charge is Mr. Williamz. The Londoner is a throwback to the original dancehall style of the 80s with his hypnotic toasting reminiscent of the legendary Super Cat. The freshness of his sound and creativity of his lyrics make him one of our most played artists."
3. Million Stylez (Sweden)
"Born in Stockholm, Million Stylez is half Japanese, half French thus surrounded by different cultures whilst growing up. A few years ago, he started making waves in Jamaica and now he looks set to become a truly international reggae superstar. His lyrics are mainly conscious but he has the ability to heat up the dancehall as and when he pleases."
4. Ziggi Recado (Holland)
"Definitely the most soulful out of all the artists on this list, Ziggi's musical gamut extends beyond just reggae with hip-hop, blues and even jazz undertones evident in his tunes. Born in Holland, raised in the Dutch Antilles, Ziggi has already collaborated with some big names and is destined for big things."
5. Steppa Style (Russia)
"With melody and rhythm in abundance, Steppa is stepping out of the shadows to put Russian reggae on the map. He is one of the most exciting new artists in Europe with raw energy that bursts through his music. Apart from just reggae and dancehall, Steppa's artillery comes loaded with the bass heavy sounds of jungle, drum and bass and dubstep."
As an added bonus the Rajah's have given us two of their very own dubplates from two of these very special artists to give away to all you lucky people.
Enjoy!
http://soundcloud.com/reggaerajahs/reggae-rajahs-champion-sound
http://soundcloud.com/reggaerajahs/cali-p-like-a-lion-reggae
Tags
Join Our Mailing List