Wild City Singled Out: September 2019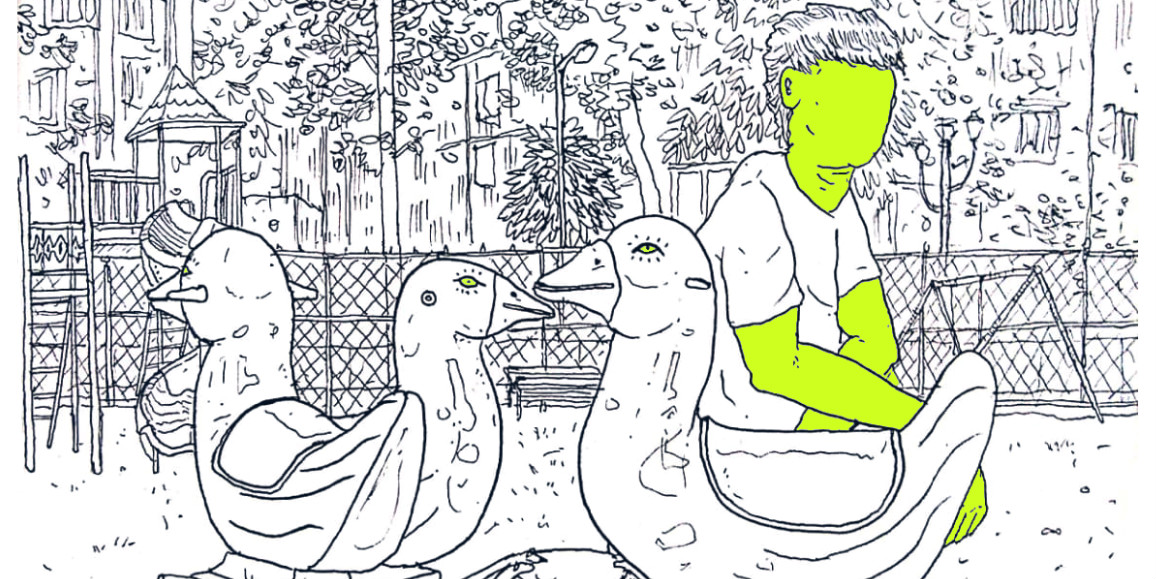 2 November 2019
Wild City handpicks the most interesting one-off singles released by artists in South Asia in our monthly feature - Singled Out. If you'd like us to listen to your music, send the relevant info to music@thewildcity.com or contact us privately on SoundCloud.
'Kelvi' By Parimal Shais Feat. Marthyan
'Kumari Kandam Traps, Vol I' might be one of the strongest album releases in India this year. The whopping 15-track album, which fuses traditional South Indian instruments and sounds with experimental hip-hop and trap, may be a bit much to swallow – what with collaborations with 9 South Indian hip-hop artists – but that's what a magnum opus tends to look like. We had a tough time picking a single – you'll understand our dilemma once you listen to the entire album.
'Invocation' By Many Roots Ensemble
Drawing from harmonic themes found in Indian ragas, and scales that originated from Middle Eastern/North African regions, 'Invocation' is a beautiful initiation to the music of Mumbai-based jazz/hip-hop/Afrobeat band Many Roots Ensemble and shows off their knack for fusing their native culture with jazz and music that originated in Africa. Also look out for those extended improvised sections.
'Yersin' By Korsakov & Shupac
After listening to Korsakov & Shupac's debut album 'Alok Kumar' several times on repeat and gaining access to their bizarre yet chortle-worthy artist bios, I think they'd best be described as the weird new kids on the block. 'Yersin' does a fairly good job of translating the offbeat krautrock, dub, 70s punk and French cold wave-inspired punk that the Delhi-based Indo-French duo channel on this album. But until you listen to the entire record, you're going to miss out on all their Hauz Khas bashing, their sardonic humour, the dynamism of the record, and their strangeness.
'Joji' By Karshni
If you're ever in the mood to slow dance by yourself in the dark (or with one of those lamps that project galaxies on the wall) and daydream, this is the track that needs to be playing in the background – especially if it's Joji you're dreaming about.
'Hollow Caverns' By Eashwar Subramanian
Eashwar Subramanian is a truly gifted artist. His surreal ambient pieces have consistently made their way, month after month, to our Singled Out lists, and 'Hollow Caverns', with its ambient piano and duduk, only makes us hope that we never have to stop.
'Cat Woman' By Owlist
Owlists' '95' EP, from which we picked this single, is more of a mood or a vibe than a selection of tracks as such. With old school boom bap type beats and downtempo, lo-fi hip-hop, soul and R&B samples, it's about as easy as listening gets.
'Oh Uh' By Noni-mouse
Inspired by one of Noni-mouse's early dance music heroes Booka Shade, this track (and its delicious bassline) has a knack for making you move, even if it's in your office chair, while taking a shower, or right out of bed.
'The Last Straw' By Lacuna
Lacuna's latest EP 'Skeng' could be likened to KFC's fried chicken – it's fat, juicy, crunchy, and heavy as fuck. These 808s and basslines are about as dark as it gets, and we especially appreciated the shuffling, glitchy outro on this particular track.
'An Eternity Of Knowledge Ruined In A Single Moment' By Nowhere In Particular
There's something about the shimmering tranquility of this serene yet ominous soundscape that reminds us of the mysterious yet deadly smog that has descended upon Delhi, or folklore about mermaids who would bewitch sailors by their beauty, only to artfully drown them to death.
'Honey are You Even Coming Home Tonight?' By Haved Jabib
Haved Jabib stitches together layers upon layers – sound recordings of a chattering crowd, static, synths, percussion and ambient sounds – to create a wall of ambient noise, with the sole purpose of expressing a singular earnest appeal (touched by smatters of anxiety and despair): 'Honey are You Even Coming Home Tonight?'
(While you're here, also check out 'Makbara Humayun Ka' by Songs For A Tired City)
'Meta Residue' By thegreybox Feat. EchoFloat
The charm of thegreybox's debut album 'BEATS' lay in its easygoing, minimal production. EchoFloat's signature fractured beats combined with thegreybox's unostentatious rhythms on 'Meta Residue' make for an understated, muted banger with a sombre haze of melancholia.
'Breathe' By Smokey The Ghost x Aerate Sound
Syrian war, capitalism, Donald Trump, demonetisation, vilification of Muslims, fascism, discrimination against women and LGBTQIA+ community, white supremacy, global warming... when these are just some of the subjects you're addressing in the lyrics of a single track, no wonder the title is a reminder to 'Breathe'. (Full disclaimer: this track was originally released in August, as part of Smokey The Ghost's 'The Human Form' album, produced by Aerate Sound; just because it slipped our radar, doesn't mean it should slip yours)
x
Now, you can also listen to Singled Out as a playlist on SoundCloud (though some of the tracks may unfortunately be missing), here:
Words: Satvika Kundu
Image: Artwork for Haved Jabib by Head On Stick Design
Tags
Join Our Mailing List