Transcending Arbitrary Boundaries With Jitwam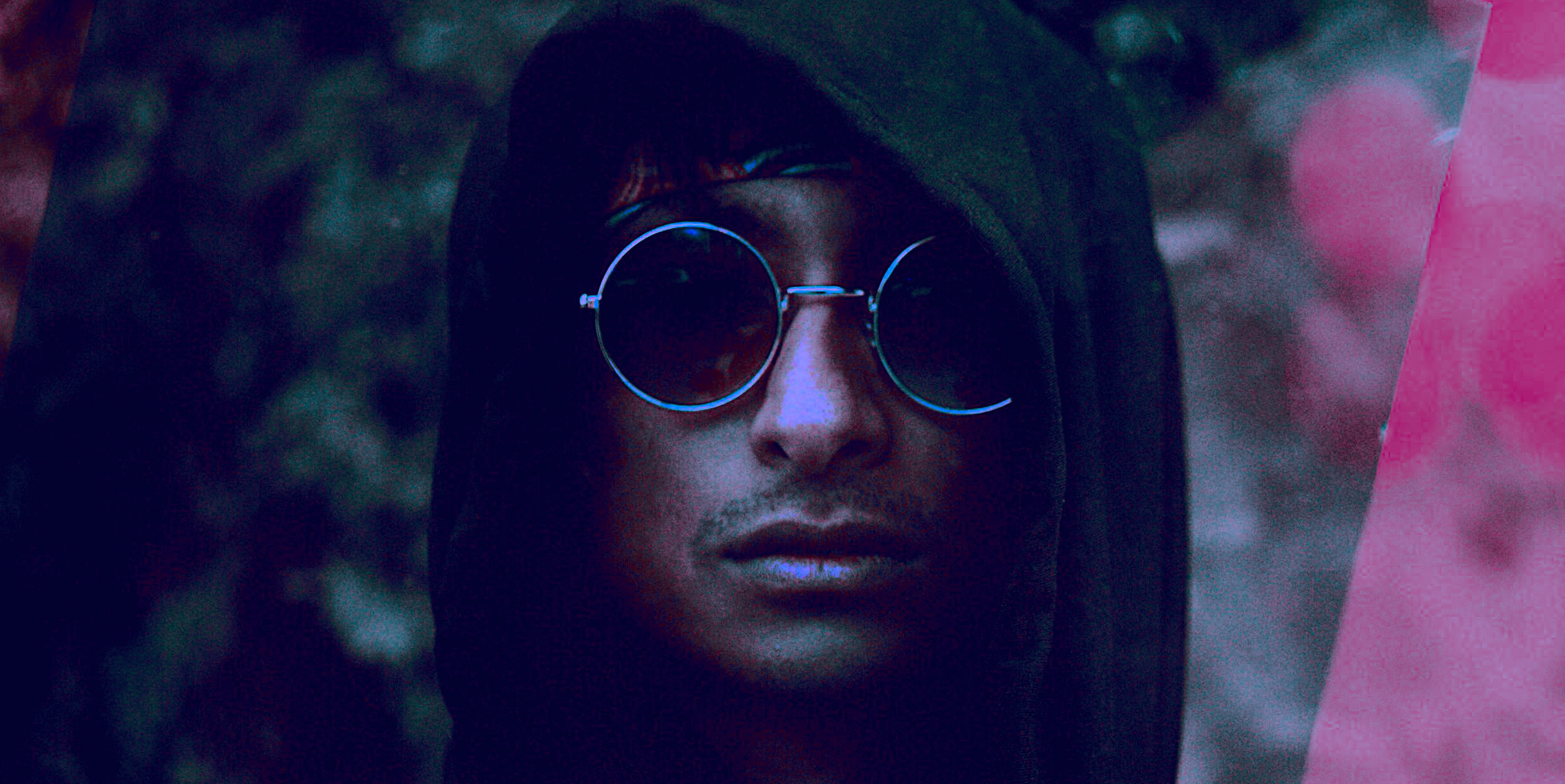 17 September 2018
Jitwam and his band were going to perform at Rockaway Beach on a Friday evening at 7pm. Not a lot of people make the trek from the more populous Manhattan/Brooklyn locales to Rockaway unless it's daytime in the summer, when the city's suffocating heat and crowds become overbearing and one is reminded that there is, in fact, a beach in New York.
Rockaway's nightlife, compared to Brooklyn's perpetually throbbing streets, is slug-like. Jitwam was playing at a free event organized by NYC Parks alongside Chicago pop-duo Gilligan Moss and fellow Brooklynites argonaut&wasp. The band was positioned at an odd concrete junction that lay between a busy road and the beach. Gusts of wind raced in from the ocean – the positive to this was that the combined stench of trash and wealth that characterizes most of the city was replaced by the heavy, salty scent of the sea. The negative, however, was that it drowned out most of the sound produced from already too-weak speakers. The scattered crowd didn't care. Ranged between ages 6 and 60, people stuck on, languidly bobbing their heads and moving at 7pm to beats that should have been played at 11. A woman wearing Bermuda shorts- tanned, older - watched over a bunch of little kids trying to breakdance, as an elegant woman with a view-blocking Afro swayed right up front. A couple of teens passing by on bikes stopped to watch. The bulk of the audience seemed to be there almost by mistake, sitting in visors and sunglasses on the stairway structured like a mini-amphitheater.
Jitwam wasn't fazed. The untraditional crowd, honking cars and visiting sea-winds didn't deter him from giving this performance what he would to any other. He was in his element, dancing in a baggy shirt and jeans and an olive-green bowler hat. A Brooklyn resident himself (for the time being) the musician didn't really care that the show, overall, was a little bit weird. The whole point of music, he argued, is to transcend those arbitrary boundaries of age, or race or gender, and have a good time.
The scene at Rockaway beach is an anomaly. Jitwam DJs fairly often at clubs like Output and Elsewhere, which have earned a stamp of approval from labels, critics and listeners around the world. He recently played with Anthony Shakir and Shigeto in Detroit this weekend and is on a full-fledged European tour this month. The highlight of his performing career, however, was probably when he performed with neo-soul acid-jazz legend Roy Ayers.
He recounted the experience playing with Ayers under a giant skylight at Williamsburg's Devoción. "That was the first show, with the band, and it was unreal." Jitwam grinned. He isn't a very big guy and his white T-shirt and baggy jeans seem to be wearing him instead of the other way around. What he lacks in mass, however, he makes up for with a powerful, deep-throated baritone voice. There aren't a lot of pictures of Jitwam floating online and he comes across as a fairly private person, even refusing, point blank, apologetic chuckle included, to tell me how old he is. Not even a ballpark, and I'd rather not guess. I can tell you this though - Jitwam is brown (it'd be a hard secret to keep). He was born in Assam and subsequently jumped from country to country – growing up in Australia, spending time in South Africa and London to name a few. His vibrant new 'purple ep' has been compared to Jai Paul by a fair number of writers and listeners, though he wonders out loud whether that's just because they're the same color.
Jitwam's 2017, self-referencing 'ज़ितम सिहँ', a downtempo album that was mastered by Stones Throw's Matthew David was described as a "genre-defying masterpiece" on Passion of the Weiss and hailed by Gilles Peterson and Moodymann, who featured "Keepyourbusinesstoyourself" on his DJ Kicks compilation. According to Noisey, the album "recalls the oddball pop songwriting explorations of Willis Earl Beal, Connan Mockasin, Jai Paul, and Dean Blunt." The album was also a very collaborative project – sessions musicians including DJ Godfrey Ho, Quentin Kane, Nick Walters, Loretta Smith, and Henry Wu contributed. 'ज़ितम सिहँ' was created during a time of grief. Its pace is measured, lyrics reflective and melody understated. If his self-titled album was a photograph of grief, the 'purple ep' stood for virulent, bright joy, an ode to New York's underground dance scene. The melodies on this EP are bold, catchy and match the city's quick pace. And almost entirely improvisational.
That's just Jitwam's style of working. He uses a technique called "first thought, best thought" a style that was popular with the poets of the beat generation that prized intuition and emotional awareness above over-processed and over-theorized methods of creation. "I like to let life dictate where I go. And the way I live my life is the way I do my music, I let it take me where it wants to take me." He sits and makes music every day for hours. "I just want to be like a vessel. I don't go in saying I'm going to come out with disco or pop or whatever. When I'm creating music, I don't want to care about what it's supposed to sound like, I just need to sit and keep at it."
People want something fresh, Jitwam maintained, they want to hear new voices in a market oversaturated by the predictable. "It's interesting how much currency you have if you are a person of color doing something artistic at the moment. I think it's just because people are looking for different voices. We need different voices."
And while Jitwam's music doesn't sound overtly "Indian", he's deeply influenced by the blended styles of the 60s and 70s. In a Youtube video for a Melbourne-based show called 'Ride With It', which features a bunch of dudes sitting in a car trying to stay as painfully nonchalant as possible, Jitwam plays his most obviously Indian influenced set yet, with shoutouts to RD Burman, Asha Bhosle, and Lata Mangeshkar.
"Have you read 'The Argumentative Indian'?" Jitwam's face flashes a wide grin as he talks about Amartya Sen's seminal work on intellectual pluralism and Indian identity. "It's a really good book man. He argues that India has always been a hub for gathering disparate ideas and then creating something new. Like music - 1966 to 1977. RD Burman and Bappi Lahiri infusing Spanish guitar and weird electronic synthesizers. Mixed with rock and roll. I really do feel like I want to carry on that tradition of collecting disparate ideas and styles and fusing them into something fresh."
But Jitwam, who was born in Silchar in Assam, didn't always feel that way. "Growing up as an Indian in Australia, you want to reject your heritage. It's only now that I'm starting to realize how important that stuff is." His family only started listening to his music about 6 months ago. "I mean we're Indian - they don't want me to do music. It's been a process to get them to where they are now, and now it's all blessed. That, or they've just accepted that I'm going to do it regardless of what they say," he laughs.
Now, Jitwam is getting set for a string of shows this summer. He's warming up the band for future performances and is, of course, constantly making music. He's making sure it isn't getting to his head though, avoiding the trap that so many musicians fall into of becoming self-inflated caricatures of themselves before their career even has a chance to truly kick off. Jitwam seems to be acutely aware of that. "I'm so grateful for everything, people paying me to perform and getting me flight tickets. It's unreal. I just want to stay humble. I'm trying to be in the game for 30, 40 years - you know what I mean?" Jitwam laughs in his disarmingly low baritone, straightening his baseball cap that slips to the side. For now, he's doing alright.
Words: Diya Gupta
Tags
Join Our Mailing List