"Korn: "We Were Dubstep Before There Was Dubstep""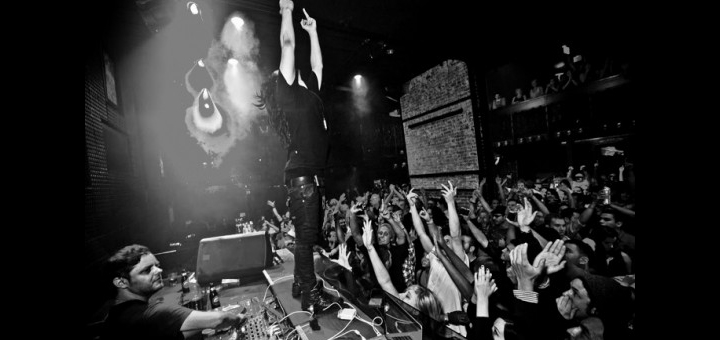 30 November 2011
Jonathan Davis of Korn has claimed in a recent interview with Billboard that his band were "dubstep before there was dubstep".
When interviewed in the run up to the release of the their new album, The Path Of Totality, which was produced predominantly by Skrillex, Noisia, Downlink and Excision, he said:
"We were dubstep before there was dubstep. Tempos at 140 with half-time drums, huge bassed-out riffs. We used to bring out 120 subwoofers and line them across the whole front of the stage, 60 subs per side. We were all about the bass."
"...These kids are onto something completely innovative and new. It's pure and awesome and underground and heavy and different, not like stale-ass metal and rock'n'roll. I love them all, but the old-school metalheads are not open to change."
He even went on to add: "It's really cool to see glow sticks at the show, to see dance music culture infiltrating and becoming one with the metal community. At the last show, there was one mosh pit where they were moshing, and another with kids doing glow stick tricks. They were taking turns and shit. I think we've opened up a new style that both sides are happy with."
Not convinced!
You can hear Korn's new single Narcissistic Cannibal (produced by Skrillex) below:
Tags
Join Our Mailing List