iLLBiLLY HiTEC Give Away Entire Back Catalog To Indian Fans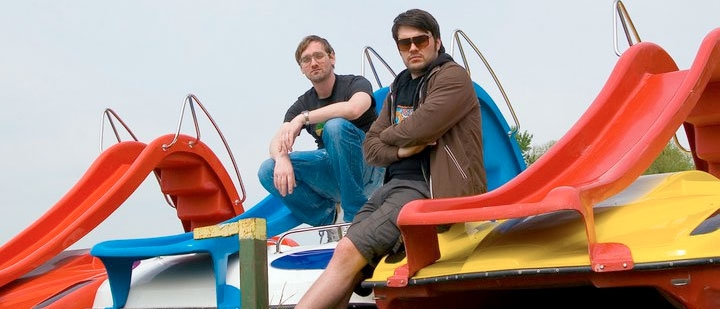 7 November 2011
iLLBiLLY HiTEC is a German production duo that combines elements of dubstep, jungle, breakbeat and hip-hop into their unique blend of electronic dub (well, sort of).
Their debut "BadBoyBass" EP which featured six tracks of heavy vocals, undulating percussion and brutal sub bass broke the duo into the European scene opening doors to bookings across the world. They've since developed into a three-piece act adding MC Longfingah to the mix. A force to be truly reckoned with.
Due to be heading over for a five-date Indian tour in the run up to the NH7 Weekender with local Reggae outfit Reggae Rajahs, the band recently decided to offer out some free music. Most of their offerings were featured on their debut EP except for the brand new "Keep On Rolling", the first single from the debut album due for release early next year.
You can download a special selection of their tracks as mp3s below and for their entire back catalog, head over to their soundcloud here
BadBoyBass In India mp3 by iLLBiLLY HiTEC
To keep up to date with all iLLBiLLY HiTEC events, keep an an eye on our events page here.
In short they will be performing at the following spots across the country:
10.11.11 - Delhi, The Living Room (w/ Reggae Rajahs)
11.11.11 - Pune, High Spirits (w/ Reggae Rajahs)
12.11.11 - Mumbai, Bonobo (w/ Reggae Rajahs)
13.11.11 - Goa, Laguna Anjuna (w/ BBC, Reggae Rajahs, NZ Selector, Dualist Inquiry & More)
18.11.11 - Pune, NH7 Festival (DJ Set)
19.11.11 - Pune, NH7 Festival
Powered by DJ MoCity, Krunk & NH7 Weekender
Tags
Join Our Mailing List