Listen: 'Compost Regrowth' By Ziyad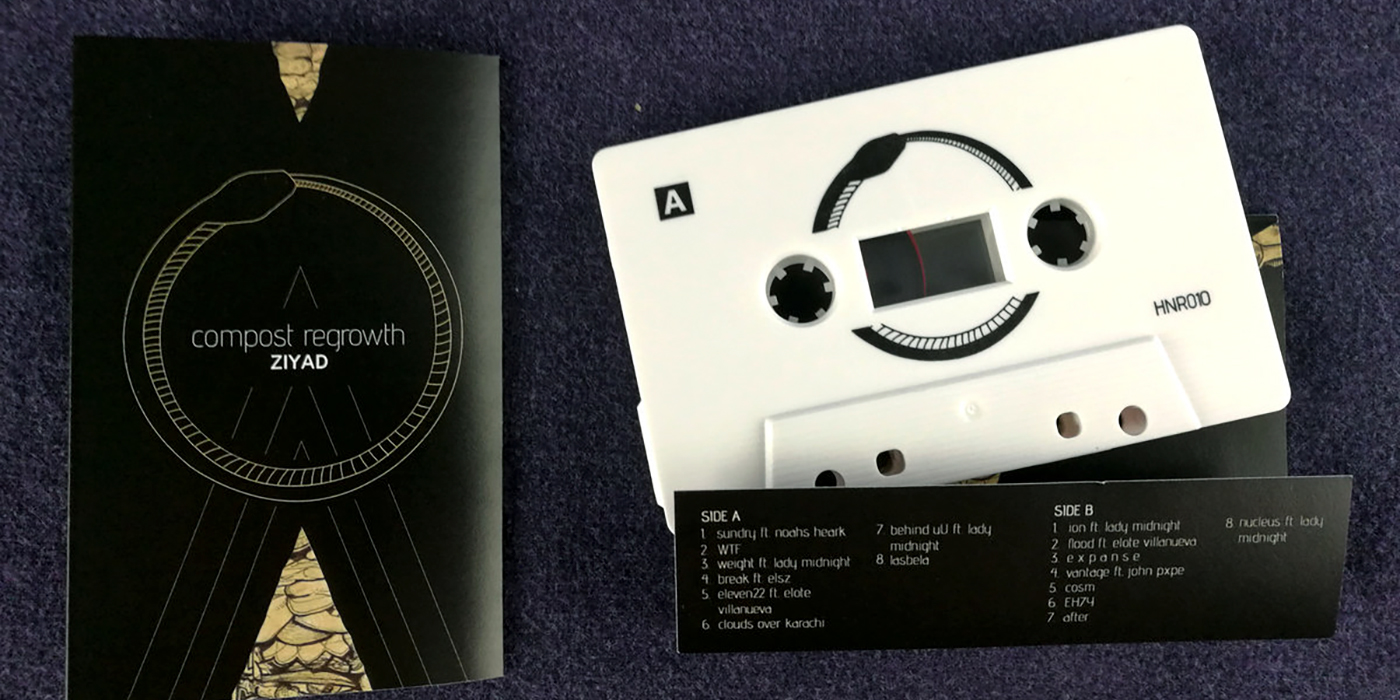 3 May 2018
US imprint Hear Now Records recently released 'Compost Regrowth' - an LP by Karachi native and RBMA alumni, Ziyad who was formerly known as 'Noahs Heark'.
Ziyad's debut is an expansive release featuring 16 tracks demonstrating a divergent musical approach; combining ambient synths with disparate percussion. An album that merges organic lushness with computational sequencing, every alternate track in 'Compost Regrowth' is a collaboration with vocalist Lady Midnight. Other vocalists and producers that Ziyad has collaborated with include: ELSZ, John Pxpe and Elote Villanueva
The mood of the album fluctuates between ambient tides and electronic spins. 'clouds over karachi' and 'e x p a n s e' serve as tracks interspersed to relax the flow of the LP which is otherwise made up of a series of "idiosyncratic drums to disturb that carefully curated peace". In all, the release is a celebration of noisy grit, reproduced musically - synthesizing machine organicity and, giving us a reason to look forward to more from the producer.
'Compost Regrowth' has been released on cassette. You can listen to it below:
Tags
Join Our Mailing List