SuperHeavy Release Second Single - Satyameva Jayathe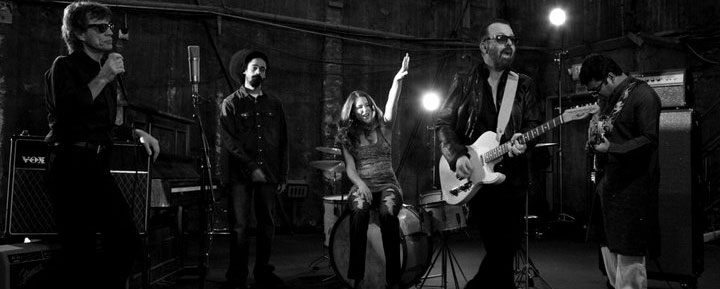 Global super group SuperHeavy have just released a second single Satyameva Jayathe from their forthcoming album.
The song has been labelled as an Independence Day special and will be premiered by DJ Radio Mirchi on 98.3FM over 22 cities.
AR Rahman described how "the group wanted the single to be a great Indian song; a long dream for me was to take one of the morals of Indian culture which is Satyameva Jayathe and make it as a song. This is historic when Mick Jagger, Joss Stone, Damian '"Jr Gong" Marley and Dave Stewart and me come together for a song like this, it is iconic in a way. I hope people like it."
The video for this single is an interesting concept with VH1 getting involved with the Shot by You campaign in which fans can upload 30 seconds of film to be included in the music video.
VH1 Shot By You
Facebook
Tags
Join Our Mailing List