Details Of Nevermind 20th Anniversary Deluxe Edition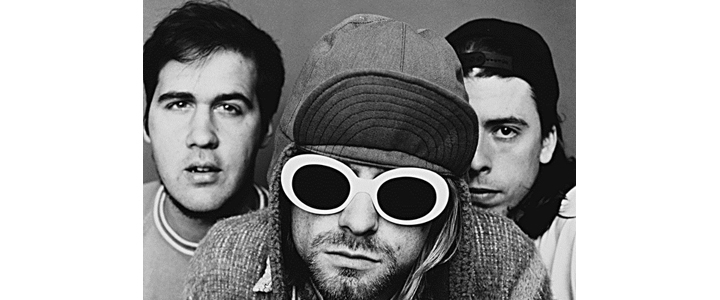 Released in September 1991, Nirvana's Nevermind became one of the most successful and influential albums of its or any era proving to be a singular inspiration to fans and musicians alike over the last 20 years.
Now on Nevermind's 20th anniversary, Universal has announced details of a limited edition re-release with configurations ranging from a 4-CD/1-DVD Super Deluxe Edition to a standard digital/CD remaster of the original album. The re-release will unearth literally dozens of previously unreleased recordings, obscure B-sides, alternate mixes,radio sessions, studio rarities and live recordings, including a 1991 Halloweenconcert at Seattle's Paramount Theatre in its entirety.
The limited, numbered Super Deluxe Edition will have only 10,000 copies available in North America, and another 30,000 for the rest of the world. The Super Deluxe features not only the original remastered album and accompanying studio and live B-sides, but the first full official release of the pre- Nevermind demos recorded at producer Butch Vig's Smart Studios, as well as boombox recordings of subsequent rehearsals.
The Super Deluxe also offers an altogether new perspective on the finished Nevermind album exclusive to this format in the form of the Devonshire Mixes: the album as produced and mixed by Vig as opposed to the commercially released final version produced by Vig and mixed by Andy Wallace. Rounding out the Super Deluxe are a pair of previously unreleased BBC recordings and the aforementioned 1991 Paramount show available for the first time and exclusive to this format on CD and DVD (which also features all four music videos from Nevermind ), as well as a stunning 90-page bound book full of rarely and never- before-seen photos, documents and various other visual artifacts of the Nevermindera..
Universal is also planning to celebrate the anniversary with "various events and releases" throughout the year, according to a statement.
All we can say is, bring on September...
To get you in the mood, here's a clip from the band playing at Reading Festival 1992...
Tags
Join Our Mailing List