Four Tet, Jayda G, Machinedrum & More To Play At Magnetic Fields 2017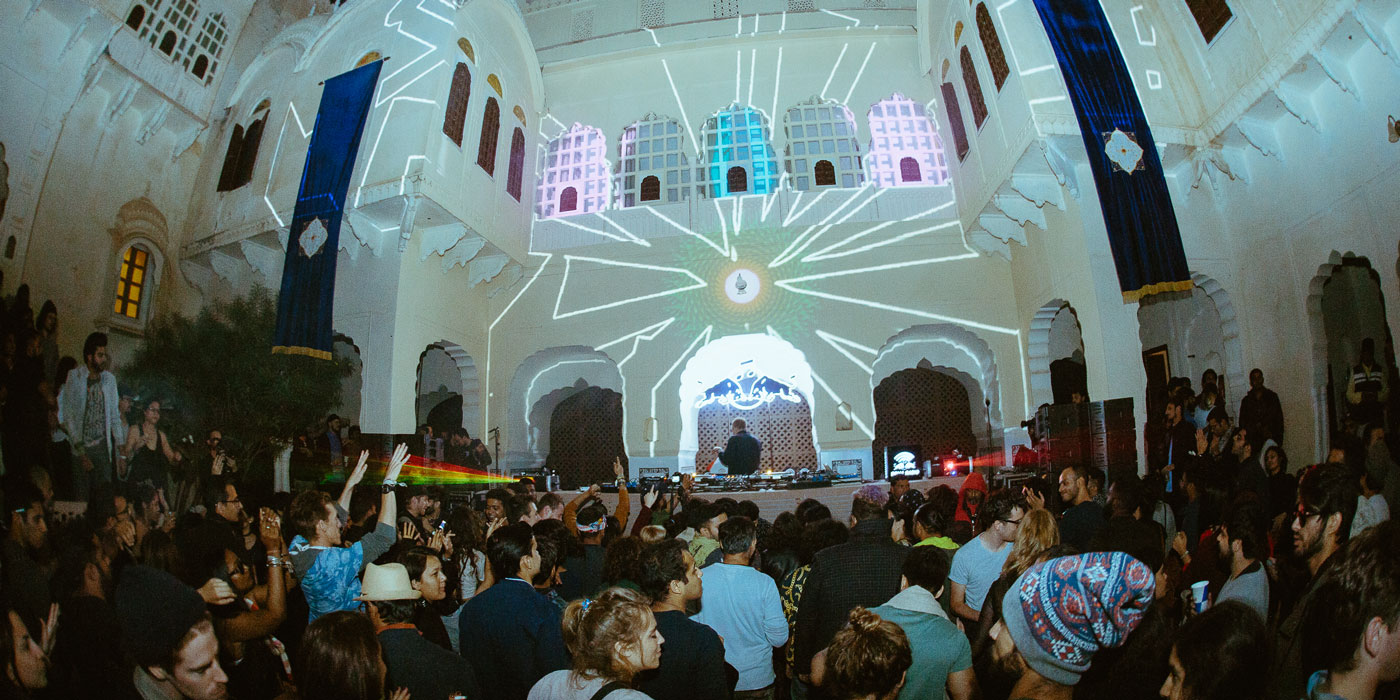 13 September 2017
After consecutive years of delivering one of the most important dates on the electronic music calendar - Magnetic Fields Festival has just announced the first phase of its line up for 2017.
The South Stage, renamed the Bira 91 South Stage, will host heavyweight DJ and producer Four Tet, alongside a live A/V show from Berlin-based producer Machinedrum and Brainfeeder-signee Teebs.
The Ska Vengers - who just completed a three-month tour of the UK festival circuit including Glastonbury, WOMAD and Boomtown will also make their Magnetic Fields Festival debut, alongside a full live show from Mumbai-based producer Sid Vashi and relative newcomers Ape Echoes.
The Red Bull Music Academy North Stage will also feature some of the world's most renowned names in electronic music. The inimitable DJ Ben UFO leads the first phase alongside Canadian DJ, producer and festival-circuit staple Jayda G; Special Request, the rave and jungle-inspired outings of revered techno producer Paul Woodford and Indian DJ Stalvart John will open up the stage on Friday evening.
Magnetic Fields Festival is also known for giving attention to certain Indian artists in its opening slot of the festival. Following Kumail in 2015 and Burudu in 2016, Bangalore-based A/V duo Aerate Sound, who have already played Boiler Room, are set to open the South Stage on Friday evening.
Another Magnetic Fields tradition will also continue; the sounds of reggae and dub in the desert courtesy of BFR Soundsystem featuring Delhi Sultanate and Begum X.
The Piano Man Jazz Club was also introduced last year to much warmth and appreciation and will continue this year with Latination, a Latin-jazz quartet featuring Pradyumna Singh Manot (piano), Emmanuel Simon (percussion), Premjit Dutta (drums/percussion) and Bijit Bhattacharya (bass) alongside founder The Piano Man Arjun Sagar Gupta and musicians like Sanjeeta Bhattacharya, Kunal Netrapal, Sonic Shori and Rainer Pusch.
The Bira 91 South Stage will also host the Indian premiere of Different Trains 1947, a brand new audio-visual composition which would have already premiered in the UK across Liverpool's Edge Hill Railway Station and the Barbican in London. Bringing together historical and contemporary cultures of UK and India, Different Trains will feature DJ and producer Actress, Jack Barnett (These New Puritans) and rising Indian artist Sandunes, Jivraj Singh and Priya Purushothaman. Filmmakers Iain Forsyth and Jane Pollard are also involved in the collaboration and it will be exclusively shot for Boiler Room.
As with every year, the festival will have a theme with #MagFields2017 centred around the idea of the 'laws of attraction'.
As much about the music as it is about art, design, installations and self-expression, Magnetic Fields has a limited number of free tickets and tent pitches available to those who can come up with innovative and creative ideas to engage with the festival's theme. A curated, immersive experience, the creative barter of the festival has no limits but must fall in line with the theme. Applications for the creative barter are now open and close on October 1. To enter, submit your entry with visual references and details here.
Magnetic Fields Festival 2017 will take place between December 15-17 2017. Tickets for the festival, along with accommodation, can be bought on the website here.
Follow the festival on Facebook and Instagram to keep up-to-date with line-up announcements.

+
+
+

Image credit (main + thumb): Neville Sukhia
Tags
Join Our Mailing List