Swati Bhatt & Takar Nabam Recommend Slowing Down For The Present On 'Scarlet Skies'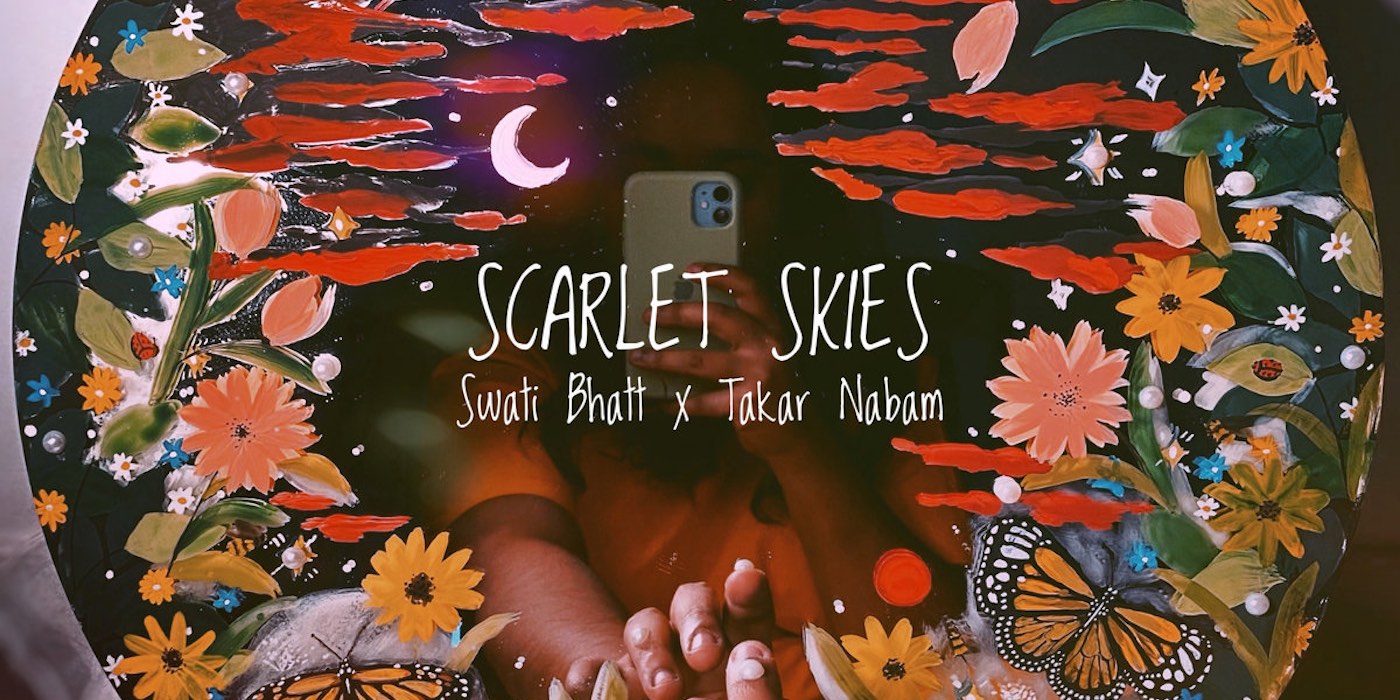 6 July 2022
New Delhi's Swati Bhatt and Arunachal Pradesh's Takar Nabam just released their collaborative single 'Scarlet Skies'.
Singing about remembering to slow down and live for the moment, the two artists bring together their songwriting voice, which they have honed over the previous two years with standout EPs like Swati Bhatt's 'Rebuild' and Nabam's 'Red and Yellow', on a bed of mellow horns. The track wistfully meanders before the two singer-songwriters find their steps at the high notes of the chorus, returning back down to hum together between tasteful guitar interludes which punctuate a track that benefits from patiently letting its structure settle down.
Listen to 'Scarlet Skies' below and follow Swati Bhatt and Takar Nabam for more.
Artwork by Taijasi Mishra
Tags
Join Our Mailing List