YNZN.P Combines Alternative Hip-Hop & Club Music On EP 'Couldn't Dance to Save My Life'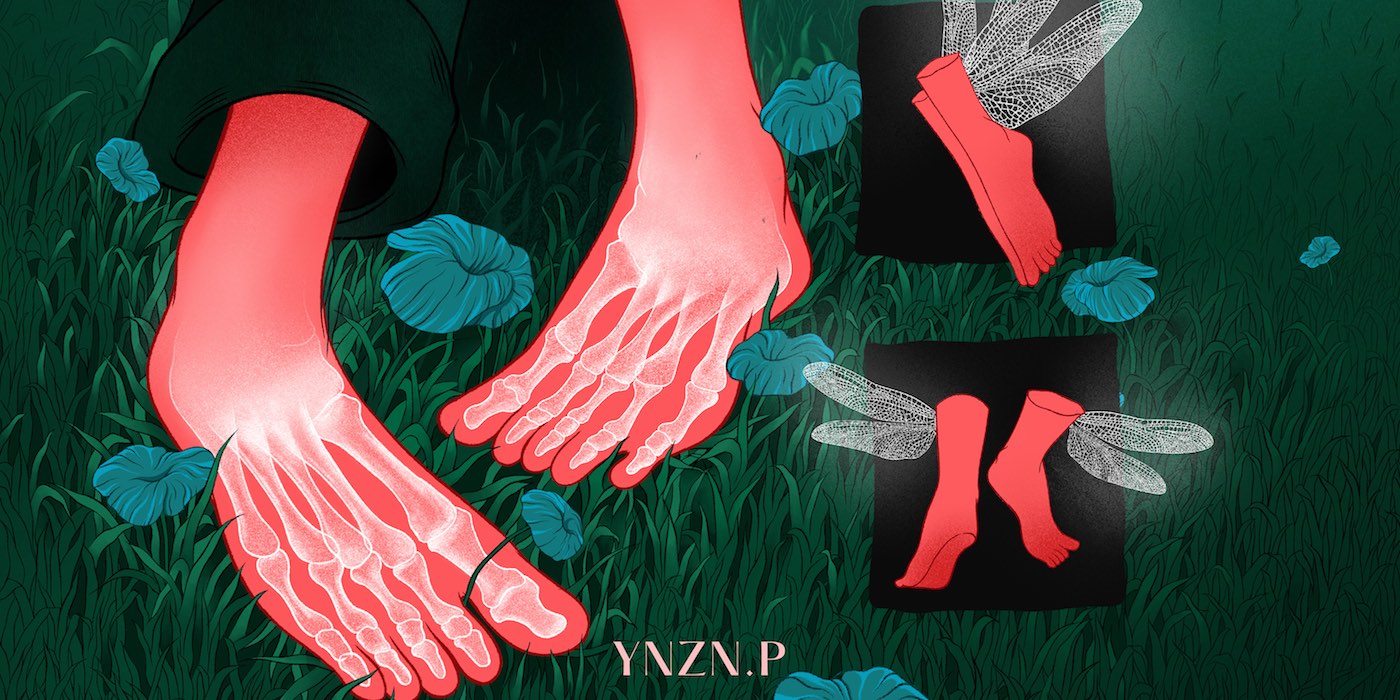 18 February 2022
One of the most exciting new producers to come out of Nepal, Yonzon Prasidha aka YNZN.P's roots in hip-hop were neither too obvious nor too hard to find on his 2020 EP 'How About That'. They were found primarily in the lilt of the hi-hat on the title track and 'dirty swing thing', and more overtly in the gritty booms of 'Forget to Forget'. Peppered a lot more sparsely this time around – save for the wobbling closer 'Under the Impression' – the elements from the genre are incorporated more confidently on the DJ and producer's sophomore EP 'Couldn't Dance to Save My Life', even as he gives in to catering to the tighter club-ready rhythms.
Atop booming bass notes and off-kilter percussive rhythms orbiting around a steady pulse, Prasidha continues to build textures using glitched-out vocal samples and meticulous synth parts that are fast becoming a defining part of his solidifying voice as a producer. He utilises that ability to varying effects, from augmenting the gentle dance numbers 'Must Be Summer Somewhere' and 'Leave It There', to creating the funk and catchiness of the more laidback 'Fortunes', a track nestled between the EP's two stylistic extremes of dance music (i.e. the title track) and hip-hop (i.e. 'Under the Impression').
Yonzon highlights his own observation around his maturing sense as a producer: "I often altered the course of a track into a completely different story almost instantaneously. But with this EP, I've tried to balance that out by taking my time and maintaining the feel of a track for longer. You could say it's more emotive than methodical."
Check out 'Couldn't Dance to Save My Life' below and head to YNZN.P's artist profile for more information.
Artwork by Saumya Shukla
Tags
Join Our Mailing List