Marta Del Grandi & Luka Join Tarun Balani On Seasonal Affected Beats' New EP 'In Song'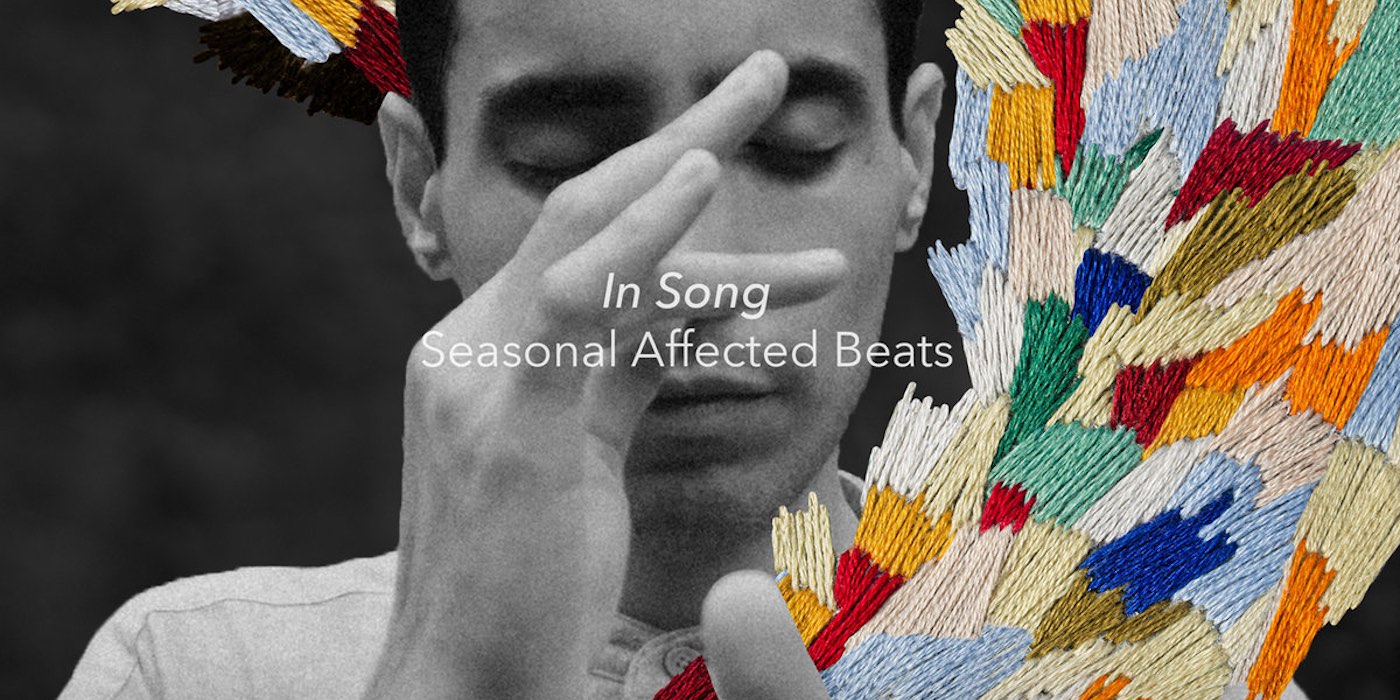 14 December 2021
When prominent Indian drummer-educator-composer Tarun Balani reshaped his amalgamation of live electronica and jazz, under his moniker Seasonal Affected Beats (SAB), for a gentler excursion on 'Naima', the closer on SAB's debut EP '2°', it foreshadowed the sonics he'd opt on his follow up: his latest EP 'In Song'. The intimate aesthetics, which gave a nod to artists like Nils Frahm and Ólafur Arnalds, put the listener privy to the subtlest noise and artefacts of soft piano-playing and surrounded them with slow-moving synth ambience – features which define most of Balani's individual parts on the 4-track release (3 original songs and a piano excerpt of the lead single 'To Bend or Break').
The relation is the closest on the instrumental number 'For every man saved a victim will be found', which sees the piano arpeggios supplemented by grandly reverberating trumpet melodies, and also heard on the standout opener 'Amethyst', which features Italy-born vocalist Marta Del Grandi. The latter charmingly demonstrates how even with a limited palette, Seasonal Affected Beats doesn't lose its fascination with timbre as Marta's voice is driven into distorted crescendoes before receding back to presenting an ode to the forces of nature ("Daughter of Jupiter, sister of the Sun / your journey moves my tears and the waves of the ocean.") with a gentleness where even the audible breathes are used to provide intentional variation. In contrast, the lead single 'To Bend or Break' harkens to the analog synth-sounds that the moniker was first introduced with, holding back Dutch singer Luka aka Lisa Lukaszczyk's pop songwriting with the synth-jazz backing – but not breaking the theme of addressing climate change which runs through SAB's work and most overtly on 'In Song'.
"It is extremely challenging to write music that reflects the urgency and our responsibility towards climate change," explains Balani while conveying how the collaborations and bond formed with Luka and Marta, in true post-March 2020 fashion, without ever meeting them outside of Zoom sessions and the like. "I am simply unable to write about another subject, especially when I read about the floods in UP which killed 9 people or the raging wildfires in Greece and Turkey due to extreme heat."
Listen to 'In Song' below and head to Seasonal Affected Beats aka Tarun Balani' artist profile for more information.
Artwork by Rhea Bhatia
Tags
Join Our Mailing List