Kiss Nuka, Soulmate, Karsh Kale, Parekh & Singh & More Reimagine The Beatles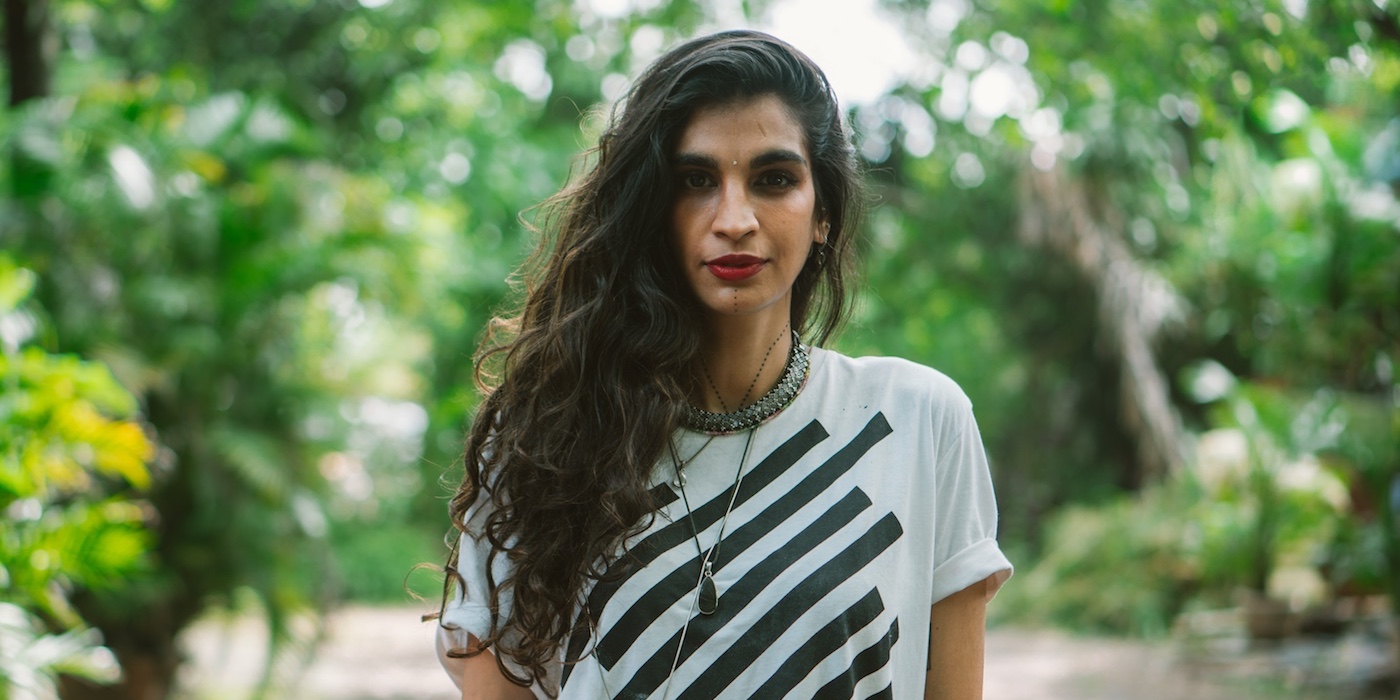 4 October 2021
Mumbai musical polymath Anushka Manchanda, as her new avtar Kiss Nuka, has just released her re-work of The Beatles' song 'Tomorrow Never Knows', following up Karsh Kale and Benny Dayal's collaborative version of 'Mother Nature's Son' and Nikhil D'Souza's version of John Lennon's posthumously released number 'India, India' – all of which are part of the album 'Songs Inspired By The Film 'The Beatles And India''.
The 19-track compilation will be released on October 29 and is created in support of the film 'The Beatles And India', a documentary highlighting the visit of the legendary British band to India back in 1967 and the subsequent cultural relationship that formed between the artists and the sub-continent. The accompanying music album assembles a diverse cast of Indian musicians including Tejas, Mali, Kiss Nuka, Dhruv Ghanekar, Warren Mendosa, Anoushka Shankar, Karsh Kale, Benny Dayal, Raaga Trippin, Monica Dogra, Parekh & Singh and Nikhil D'Souza, who will primarily re-imagine songs by The Beatles that were written around or inspired by the band's time in India while occasionally touching upon other works, such as 'Tomorrow Never Knows', that sonically associate with India's culture.
The offerings on the album reimagine the much-loved catalog while trying to inject into it more contemporary influences and the artist's own artistic voice with a special emphasis on their Indian roots – as given a glimpse of by Kiss Nuka's version of 'Tomorrow Never Knows'.
Listen to the track below and head here to check out the other previously released singles as well as the complete tracklist. For more updates, follow 'The Beatles And India' on Facebook or Instagram.
Image: Kiss Nuka
Tags
Join Our Mailing List