Mute Project: Ries Niemi Creates Portraits Of Artists Lost To COVID-19 Including S. P. Balasubrahmanyam, Rahat Indori, Wajid Khan & More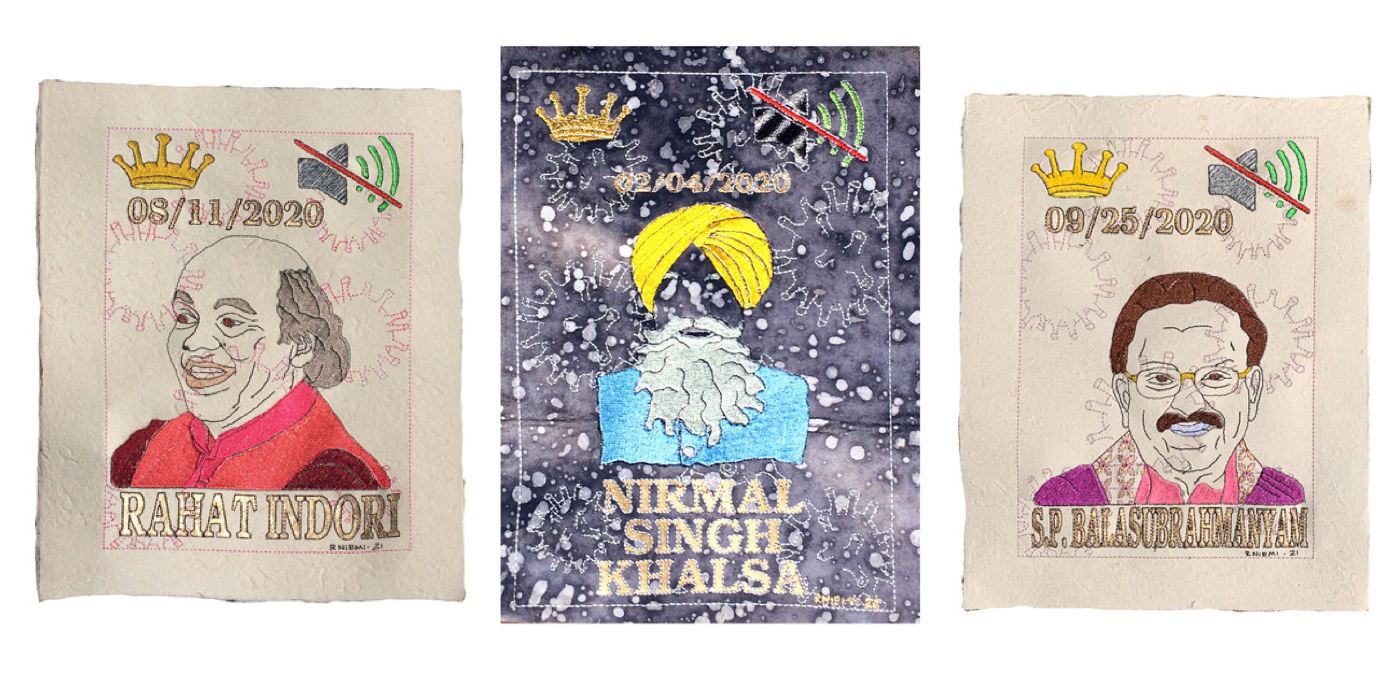 4 June 2021
U.S.-based artist Ries Niemi is currently creating an ongoing series, entitled 'Mute Project', of portraits immortalising artists that died due to the novel coronavirus.
Each individual work begins with hand-drawn imagery before getting processed by computers to finally get embroidered on hand-made paper over several hours. Niemi has created over 100 individual portraits within the series so far – which has included the likes of Sikh Ragi Nirmal Singh Khalsa, prominent playback singer S. P. Balasubrahmanyam, Bollywood composer Wajid Khan of the duo Sajid-Wajid, and iconic poet and lyricist Rahat Indori. More global names John Prine, Ellis Marsalis Jr. and Toots Hibbert of Toots and the Maytals also find a portrayal within the series.
Niemi, who has been making art with metal and textile for more than four decades and started doing portraits of people he admired since 1993, explains to us: "Every day, more amazing musicians have been dying from the virus. Musicians in every genre, in many different countries, ranging in age, style, and degree of fame. To me, they are all equally important, are all royalty, and are all being muted by the virus before their time. Hence, the Mute Project."
The Washington-based artist is inviting recommendations of artists the world has lost to COVID-19 for addition to the series. You can reach out to him and follow his work via his Instagram. The series can be followed on Instagram via #themuteproject or through Niemi's website here.
Tags
Join Our Mailing List