Releases Of The Week: Davesar, OX7GEN, Nikhil D'Souza & More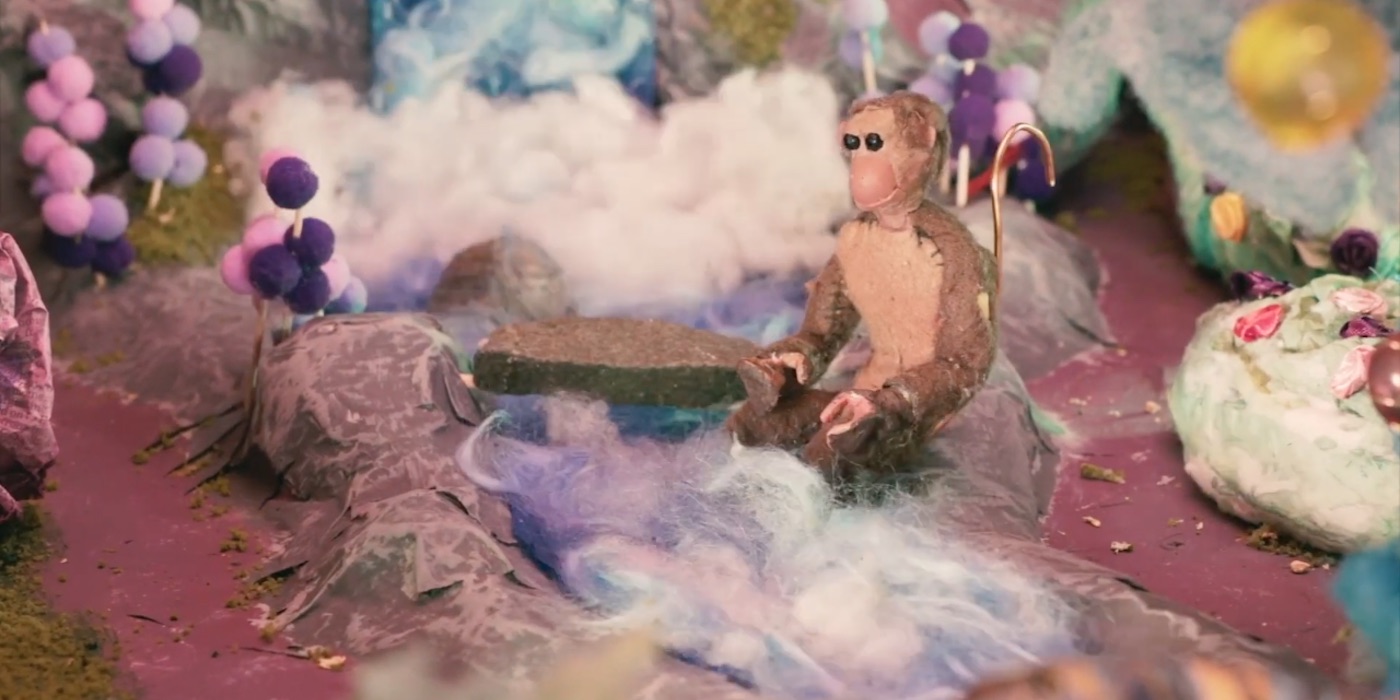 22 April 2021
With 'Releases Of The Week', Wild City handpicks and highlights our favourite new music from the previous week by artists from South Asia and its diaspora. If you'd like us to listen to your music, send the relevant info to music@thewildcity.com.
'Full/Circle' By Jayesh Malani
Filmmaker and musicians Jayesh Malani collapses 8 years of his life into 12 and a half minutes on his EP 'Full/Circle' and passes through the myriad of all its emotions with mostly his guitar-work and momentarily, saxophone and the ambient noises of birds, human conversations. Instead of assembling them like cliche ambient compositions, Malani seems to render a spontaneous performance that comes together to form recognisable structures – much like life.
'Kill My Ego' By Munkey Junkey
UK-based Indian diaspora act Kurran Karbal aka Munkey Junkey had an out of body experience at a funeral during his recent family trip to India. He chronicles that without any cliches on his new single 'Kill My Ego', instead expressing it with the dirty boom of the bass, snappy phrases and a quirky stop-motion video.
'This Place' By Aman Jagwani & Anubha Kaul
Mumbai drummer, composer and producer Aman Jagwani takes to the sound of modern jazz leaders like Kamasi Washington on 'This Place', his collaborative album with vocalist Anubha Kaul, and its title track – layering vocal melodies in harmony with horn lines at its best parts. Coming from a drumming background, naturally, the instrument sees heavy involvement in the composition, constantly in dialogue and support with the featured instruments which sometimes, in conventional fashion, take to the spotlight and other times, more appreciably, blend to form ambient beds.
'Moon Module' By OX7GEN
Usually the frontrunner of Indian drum 'n' bass, Aditya Ashok aka OX7GEN forgoes the frenzy of its rhythms (excluding the percussive energy of the track 'Voyager') to offer a more peaceful escape. The resultant EP 'Moon Module' brings a welcome variation to his discography and proving his worth in creating immersive musical pieces, especially with the title track.
'Run It Back' By Maddeof & Choopsie
After decorating 2020 with placating four-on-the-floor numbers, Mumbai-based Udai Sharma aka Maddeof returns with 'Run It Back', collaborating with L.A.-based producer Choopsie. The DJ and producer dials back the elements on the house number, letting repeated motifs on chords, a high melody, the bassline and the percussion create evolving textures among each other.
'Don't Think About It' By Dukunae
Dukunae, the new Siliguri-based duo of Kritika Nepal and Debo Sanyal (popularly known for his moniker Dreamhour) made their debut release with the high-octane electro pop number 'Don't Think About It', gritting up synth and even vocal tones within pop structures.
'Soundscape' By clasiqh
Himachal-based producer clasiqh starts off his new ambient number 'Soundscape' with the typical languidness of the genre before very gradually escalating the tension to arrive at a bed of serene arpeggios, rewarding the crescendoing journey with a sense of discovery and arrival.
'Lost To No One' By Davesar
Nakul Sharma, formerly of the duo Burudu, continues his comeback as Davesar with a new single in collaboration with singer Bella Human titled 'Lost To No One', after the theme of disintegration the illusion of a battle in "a relationship with a partner who engaged in romance the same way a soldier sprints across a battlefield – always a fight to win or to lose." The message is delivered with the energizing R&B-tinged vocal delivery of Bella Human against the ebullient electronic collage of Sharma.
'Shades Of Grey' By Nikhil D'Souza, Raghav Meattle & Rajan Batra
Nikhil D'Souza, Raghav Meattle and Rajan Batra's collaborative single 'Shades Of Grey' constantly reaches the verge of erupting into an anthem but subsides back down into its intimate blend of succint acoustic guitar-backed English and Hindi songwriting, before finally getting a release with an electrifying singalong grand pop chorus.
'Tokushima' By Pluto Monkey
Over the past few months, New Delhi-based Antriksh Mohapatra aka Pluto Monkey has been exploring his fascination with Japanese culture by stitching together films from the country's National Archives. Releasing a longer version of beat he composed for the resultant video, named after the city 'Tokushima', he splices recordings of the nation's traditional string instruments, contemporary media and the ambiences behind them for a short but fun-filled assembly.
Image: Still from Munkey Junkey's video for 'Kill My Ego'
Tags
Join Our Mailing List