Exclusive First Listen: 'Interrupt Me' By Rounak Maiti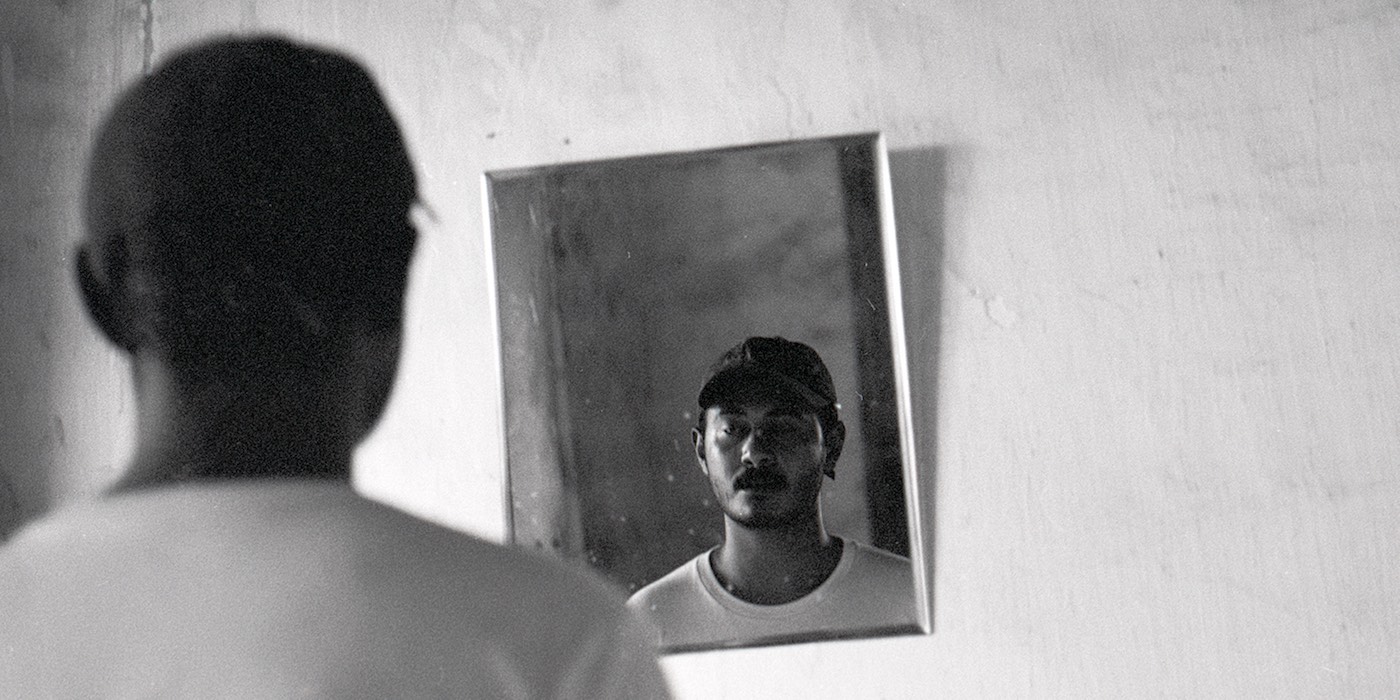 20 January 2021
At the outset, Rounak Maiti's upcoming single 'Interrupt Me' – which you can listen to exclusively on Wild City ahead of its wider release on Friday – brings a total stylistic transformation for the Mumbai and Los Angeles-based talent. Previously associated with a characteristically bedroom-pop sound, Maiti morphs the plucks of guitar strings that used to provide the foundation to his intimate croonings – reversing them, glitching them and, with some exception, emulsifying them into a pad till they're rendered nearly unrecognizable. Gone are the lo-fi smaller drums in favour of a thumping four-on-the-floor kick drum.
Beyond the invigorating danceable pulse of the song, however, Maiti's romantic self-confrontational swooning songwriting remains intact, heightened in its effect further by the upcoming music video, which was shot in Goa and created by Illesha Khandelwal, Grant Davis and Maiti himself.

Actors Rajdeep Chowdhry and Satyajit Chatterjee || Behind the scenes photograph from the music video of 'Interrupt Me'
The song's style isn't the only thing associated with duality, which forms a pervading theme in 'Interrupt Me'. Telling us how a personal subject such as his upbringing and his family history wasn't originally intentioned to be part of the release, Maiti explains that "frustration, desire and ego all played a significant role in creating this song" as he worked on it over the course of little more than three years.
The visuals accompanying the music ended up taking inspiration from a well-archived bookshelf of family photos preserved by Maiti's mother, which captured his family's life from the marriage of his parents, their departure to U.S., the birth of Maiti and his sister, their upbringing, the eventual return to India and most of their lives till 2009. "My father had an affinity for taking pictures of people looking at mirrors with the camera out of sight, and something mesmerised me about these images - the ability to see the subject in two (nearly) identical forms, each instance revealing something different.", he tells us.

Photograph of Rounak Maiti's mother from the 80s
Illesha Khandelwal used the motif while co-creating the music video, which in turn inspired the artwork. Consequently, the visuals add a layer to the song's meaning, recontextualising its lyrics and their confessional outcries by presenting them in the light of his upbringing to impart the emotions that come with a coming-of-age narrative. Eventually, the admittance of vulnerabilities seem to give way to self-assertion and confidence and the pomp and thump of the stylistic growth gives a more far-reaching device to Maiti's already well-honed poignantly gentle penmanship.
'Interrupt Me' releases along with its music video on Friday, January 22 via Pagal Haina. You can listen to the track ahead of its release exclusively on Wild City below. For more information, head to Rounak Maiti's artist profile.
Words: Amaan Khan
Image: Artwork for Rounak Maiti's 'Interrupt Me' by Illesha Khandelwal
Tags
Join Our Mailing List