Premiere: Sanjeeta Bhattacharya Trysts With Neo-Soul & Hip-Hop on 'Red'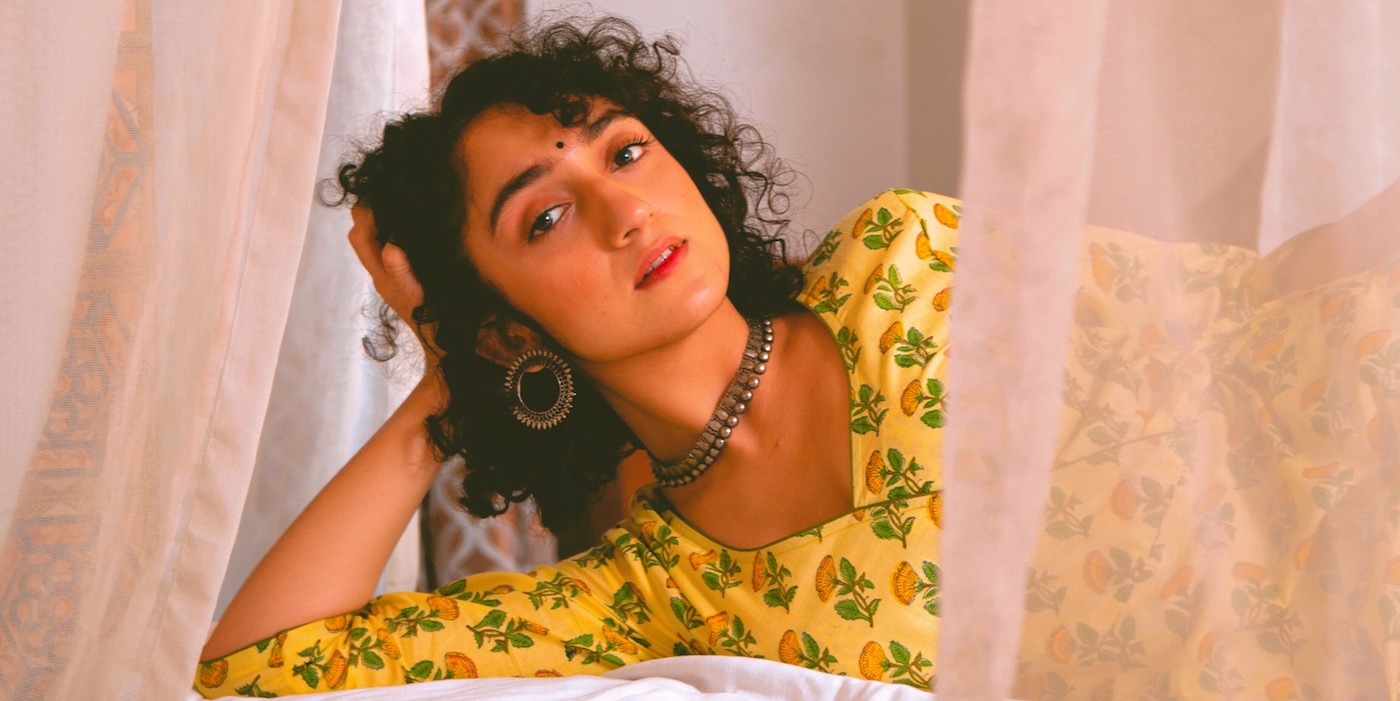 30 October 2020
Sanjeeta Bhattacharya quickly earned her association with the indie-jazz circuit of India after her return to the country in 2016 from her time at Berklee College of Music. Equally quickly, the New Delhi singer-songwriter started shunning the confines of those brackets, beginning with her folk-tinged debut single 'I Will Wait' and even letting her Indian classical influences show on 2019 single 'Shams' (which featured her writing in Urdu and English). Earlier this year, the 25-year old threshed out her songwriting some more with her collaboration with Dhruv Visvanath on 'Watercolour', the achingly articulate single showcasing her focused entirely on the song's emotions without any auxiliary flourishes.
Two singles later, Sanjeeta dives headfirst in the pop fringes of neo-soul with traces of hip-hop on 'Red', her latest release with Malagasy artist NyOny aka Niu Raza, Boston-based musician Aman Sagar aka A.S.J. and New Delhi-based producer Pranay Parti (who also plays keyboards for Pakshee) – which premieres with Wild City today.
"'Red' is a first for me in many ways. It's a completely different sound from anything I've released previously, which is exciting and also nerve-wracking," Sanjeeta tells me over e-mail. "The stagnation of the worldwide lockdown was a huge motivator to try out new things – from rapping to acting and reaching out to friends in college to collaborate and have a good time." Consequently, the New Delhi-based talent reached out to her friends from her time at Berklee College of Music to remotely produce the track from India, U.S.A. and Madagascar.
Naturally, there are a lot of musical approaches at play. The melodic refrain utilises the sensual factor of neo-soul with the help of Sagar and Parti, and augmented further through the music video, for which Sanjeeta returns to her dance training. Punctuating the melodic excursions, Niu Raza and even Sanjeeta herself take to equally emotive rapping in Malagasy and English respectively, talking about being so focused on a struggle that you forget why you were struggling in the first place. Sanjeeta continues: "The colour red signifies love, passion and integrity. The song talks about how it's easy to lose perspective of what really matters in pursuit of conventional success and when we lose our roots in this pursuit, music plants us firmly to the ground and helps us 'reclaim our own red'."
Watch the music video for 'Red' below and head to Sanjeeta Bhattacharya's Instagram for more information.
Tags
Join Our Mailing List