Listen: Releases From Aditi Ramesh, Kamakshi Khanna, Andrea Tariang & More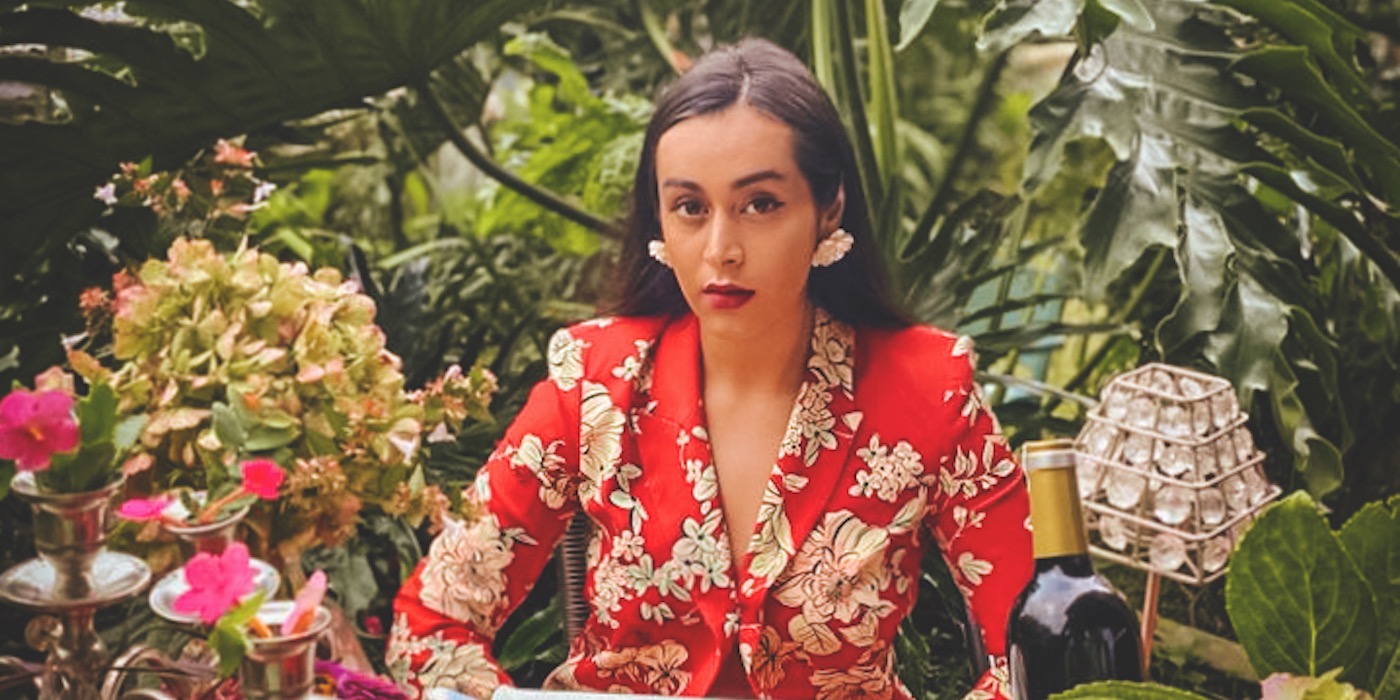 27 October 2020
'Sambar Soul' By Aditi Ramesh
"When did we stop acting from the heart instead of a flowchart", sings Aditi Ramesh on her latest track 'Sambar Soul', in which she merges vocal jazz and a truly Indian musicality with greater prowess than ever before. At this point, we have already contradicted the track's message of stepping outside the obsession of labelling things and sorting everything in distinct brackets. Aditi wrote the track as a response to each time she has found it difficult to answer the question: "What genre is your music?". Aditi adds: "The name is inspired by a comment on a livestream gig I did in April where someone wrote this ("Sambar soul") and I was like 'Yes! that should be my answer when someone asks me my genre.' It describes the feel without actually qualitatively describing a genre."
Indeed, the analogy of the multi-layered taste of sambar encompasses the layers of the track, which even with its minimal arrangement, unpacks itself with different sections, switching foundational beats and lyrical tone as it is consumed.
'Rise Up' By The Andrea Tariang Band
Andrea Tariang, who is popularly known for her role in the 2016 Bollywood film 'Pink', recently collaborated with Elaine Wallang, Meba Ofilia, Debra Rynjah and Maya Lingdoh to continue her musical strides with the single 'Rise Up', following her 6-track debut EP 'My Time'. The conversational lyrical simplicity continues to define the actress and musician's output as she reflects her organic musicality – some of it can be suspected to have been inherited from her father, respected guitarist, Rudy Wallang of Soulmate – with a simple arrangement of guitar, bass, brushed drums and rich layers of vocals. The true emotionality rests in the melodies through which those lyrics are delivered, soaring higher frequently before relaxing down to maintain tension and release.
'Rahiman Dhaga' By Bawari Basanti
Known for combining influences from hip-hop and Indian classical music, Mahima Dayal aka Bawari Basanti has infused couplets by Mughal poet Rahim and mystic poet Mirabai onto the bass the beats of DJ Mosh. With careful curation, the separate couplets come together to tackle the topic of non-performance of relationships, the irreversible damage done by hurt to human connection, and the judgement meted out to women making a strong stand on their romantic life.
'Paperboats' By Flying Shoe
Everything about the latest release by Pune and Mumbai-based artist Omkar Potdar aka Flying Shoe has a distinct defining quality: simplicity. From the songwriter and arrangement to the production and the music video, which was released recently, all of it radiates the similar innocent charm of the track title's subject. Potdar sings about letting go of his past as he he sifts through old letters and scraps in the video before letting them go as paper boats. The dim colours and solitary positioning of Potdar between messy settings reflect the loneliness, longing and peace of the slow acoustic guitar-ballad.
'Qareeb' By Kamakshi Khanna
New Delhi-based singer-songwriter Kamakshi Khanna had written the Hindi radio-friendly tune for an external opportunity before adapting the song for her own discography with the help of producers Anhad + Tanner. There is little to show for the song about self-love in its first half other than the charming video by Arsh Grewal until the fuller arrangement kicks in after the first chorus. At that point, the 90s indie-pop feel of the song gives way to highlight its R&B colours, creating a fresher combination and elevating the jazz-inflected musicality of Kamakshi that she previously showcased in her previous work.
'Dead By Three' By La Laguna
Berlin-based indie post-punk band La Laguna, made up of Neeraja Narayanaswami aka NAARI and Bente Kristine Lorentzen and Domenica Teran, present an ode to periods on 'Dead By Three'. The upbeat nature of 'Inside & Out' remains intact, but the trio turns up the grimness on the track which borrows from gore and horror in its lyrics. Invocation-like repeated vocal lines are punctuated by loose riffs and the unlikeliest of catchy choruses: "I want you to bleed / I´ll be dead at three / I want you to bleed / Vagina just like me".
'The Bombay Doors' By Tejas
Dropping the second single from his upcoming sophomore album 'Outlast', Mumbai singer-songwriter Tejas continues to brandish the energy of indie-rock and pop brass arrangements, as he did on 'Lead', on his latest single 'The Bombay Doors'. This time, instead of a stadium rock-akin musicality, Tejas dons a prog-rock-meets-funk sound reminiscent of mid-70s work by David Bowie. The song tries to reflect the struggles and relentless of a busy city like Mumbai both in its vibrancy and lyrical plight.
Image courtesy of Kamakshi Khanna
Tags
Join Our Mailing List