Exclusive Premiere: Kapil Seshasayee Critiques LGBT Representation In Bollywood On 'The Pink Mirror'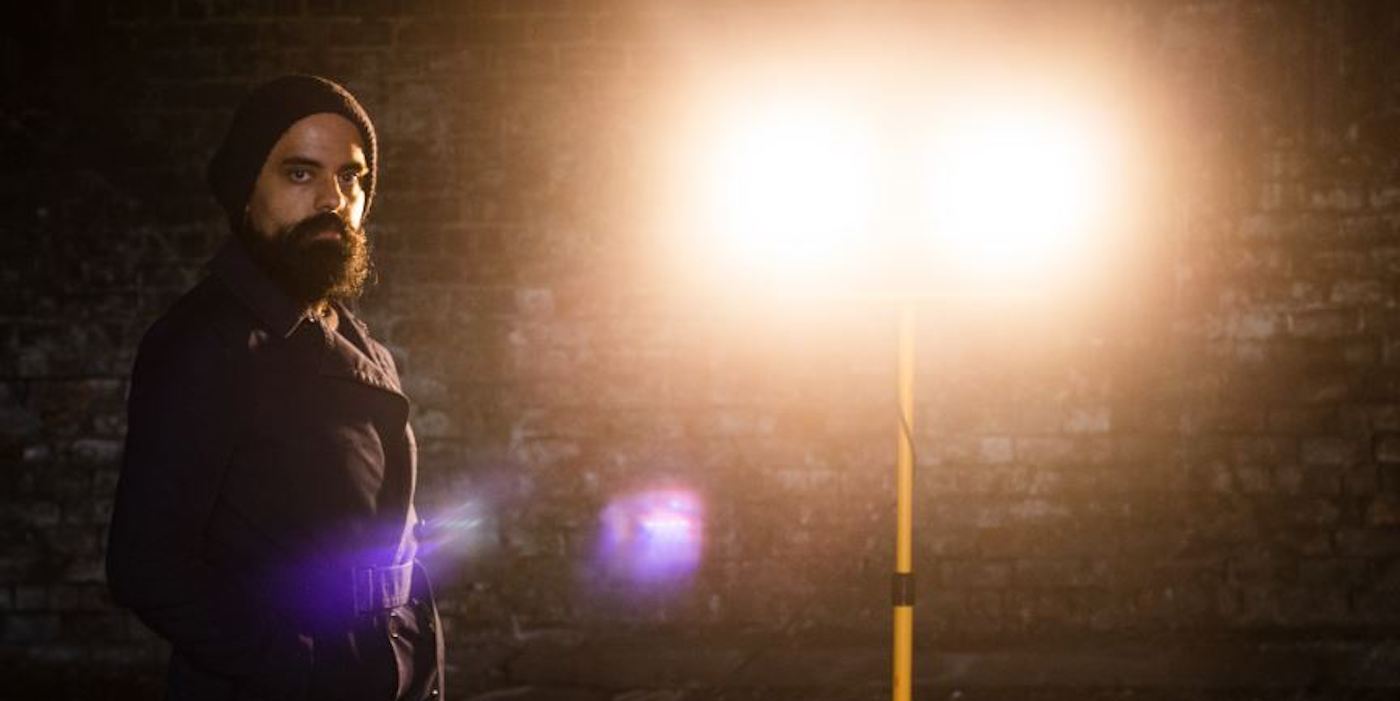 4 June 2020
Indo-Scottish art-rocker Kapil Seshasayee once read an interview with Björk where she discussed her approach of creating albums with a fixed palette of instruments and voices. Challenging his creativity to function "within fixed parameters" as a songwriter, the Glasgow-based musician connects with the shortcomings that troubled him as he tried to connect with the pop culture he grew up around on his upcoming album 'Laal'.
A follow-up to his debut album 'A Sacred Bore' in which he tackled the topic of modern manifestations of India's caste system, Seshasayee turns the aim of his high-powered penmanship toward Bollywood on 'Laal'. After already releasing tracks 'The Item Girl', which sheds light on misogynistic hypersexualised type-casting, and 'The Gharial', which spoke against the film industry banking on divisive nationalism, Seshasayee is releasing the third single from the album, 'The Pink Mirror' – which premieres with Wild City today.
The track looks at heightened censorship toward LGBT narratives in the film industry that stops queer filmmakers and writers from telling their story through the medium. "'The Pink Mirror' is a thesis on the ongoing dissonance regarding LGBT+ portrayals in Indian cinema. We live in an age where mainstream film makers can have offensive stereotypes of queer and trans characters green-lit while film makers from within the LGBT+ community are censored when trying to tell their own stories," remarks Seshasayee about the double standards of Bollywood.
Named after an acclaimed film by queer filmmaker Sridhar Rangayan which was banned by Indian Censor Board, 'The Pink Mirror' also affirms the limited sonic palette Seshasayee has chosen for the album, elevating the serrated guitars he featured on 'The Sacred Bore' with an interplay with analog synthesizers. The art-rocker maintains his nuanced and indirect handling of the subject to offer a more personal rather than objective opinion, which in turn allows listeners who share Seshasayee's moral view to relate emotionally with the track.
Kapil Seshasayee will donate all the profits from 'The Pink Mirror' to Solaris Pictures, which supports Indian queer cinema by providing opportunities for young filmmakers to produce and distribute queer films like Rangayan's 'The Pink Mirror'.
Listen to the single below and follow Kapil Seshasayee on Facebook for further information.
Thumbnail artwork by Kapil Seshasayee
Banner image by Sean Patrick Campbell
Tags
Join Our Mailing List