Chinabot Brings Together Artists From 7 Asian Countries For A Compilation Inspired By The Hindu Kush Himalayas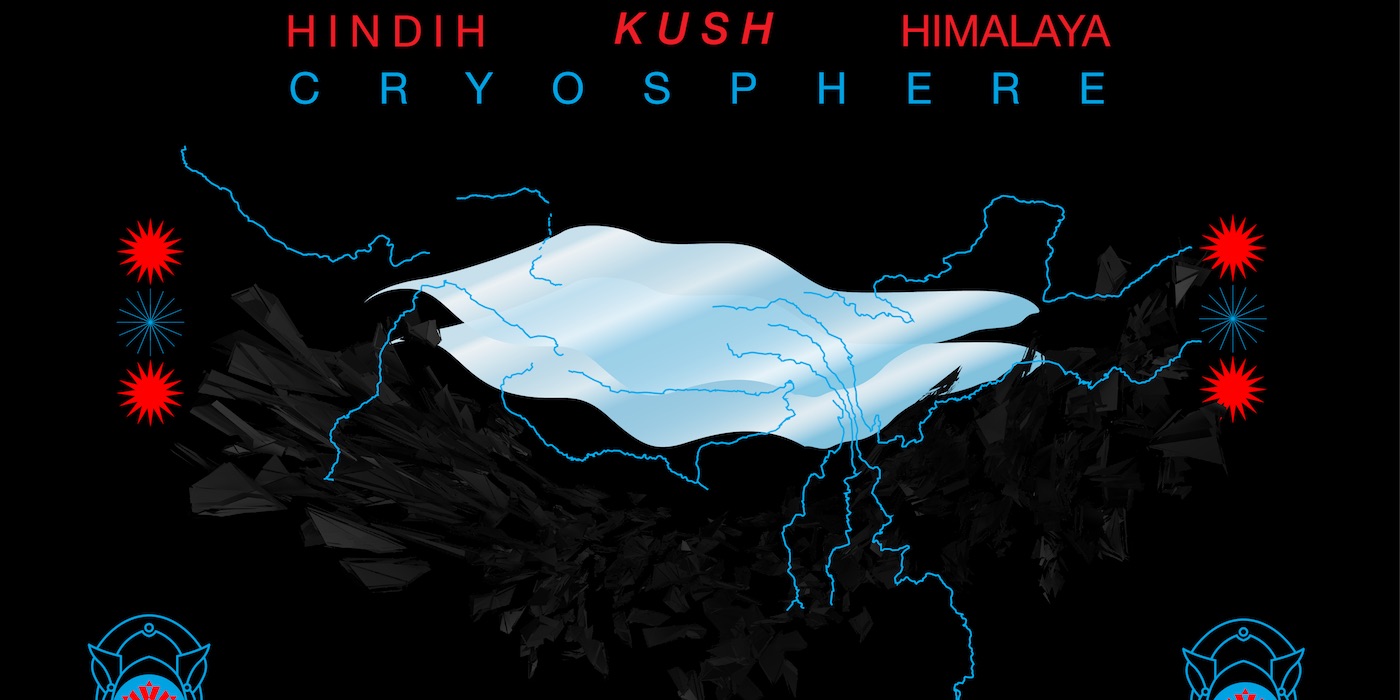 20 April 2020
London-based asian talent-dedicated label Chinabot has just released a 10-track compilation 'HKH Cryosphere' featuring: Ose, Oblique and Tavishi from India; Pakistan's Ramsha; the nois society from Nepal; Laos' Ayankoko; Vietnam's Ly Trang; Laughing Ears and Li Yillei from China; and Yeshi Dem and Deki Wangmo from Bhutan in collaboration with Australia's Amanda Terry.
The release keeps the Hindu Kush Himalayas (HKH) at its central idea, exploring the dialogue around the mountainous region that spans into Afghanistan, Bangladesh, Bhutan, China, India, Myanmar, Nepal, and Pakistan, and is the source of ten major rivers including the Ganges, the Irrawaddy and the Mekong. The region's natural treasure has flourished civilisation in these countries and with the recent melting of glaciers and environmental degradation, has also provoked political conflicts between the nations for its limited water resources.
According to the label: "The HKH is harbouring the climate crisis you haven't heard of. It holds more ice than anywhere outside Arctic and Antarctica, and the fast-changing conditions at the third pole have not received the same attention as those at the north and south poles."
To highlight the dialogue around and the relation we share with the region, the tracks interpret the phenomenons associated with the region into sound. For instance, Tavishi utilises the satellite data on melting of the region's glaciers and its future projections to generate sound on her track 'হিন্ডুকুশ আগুনে জ্বলছে' (translated from Bengali to "Hindu Kush Is On Fire").
The ambient, drone and noise tracks on the release also serve in tandem with the label's ethos of highlighting the richness of modern culture across Asian countries, showcasing a varied sonic tapestry – from Ramsha's sensory and chaotic 'Hymns from Midnight' and the noise society's guttural 'Bagmati on urban repulse' to the spiritual call and response prayer of Yeshi Dem, Deki Wangmo and Amanda Terry's 'Litany For Terra'. Meanwhile, Ose kicks off the compilation with Raag 'Vrindawani Sarang'. According to the producer, label-head and synthesist: "I picked this raag because in performance, it is the most impactful what the sun is bright and unforgiving. Romantic in aesthetic, the track moves from a space of loving abundance to one of ominous, grey, and polluted sensibilities - much like how our rivers treat us today."
Listen to the compilation below and head to Chinabot's website for further information.
Tags
Join Our Mailing List