Watch: PAV4N Highlights His Struggle With The Entertainment Industry On 'STASIS'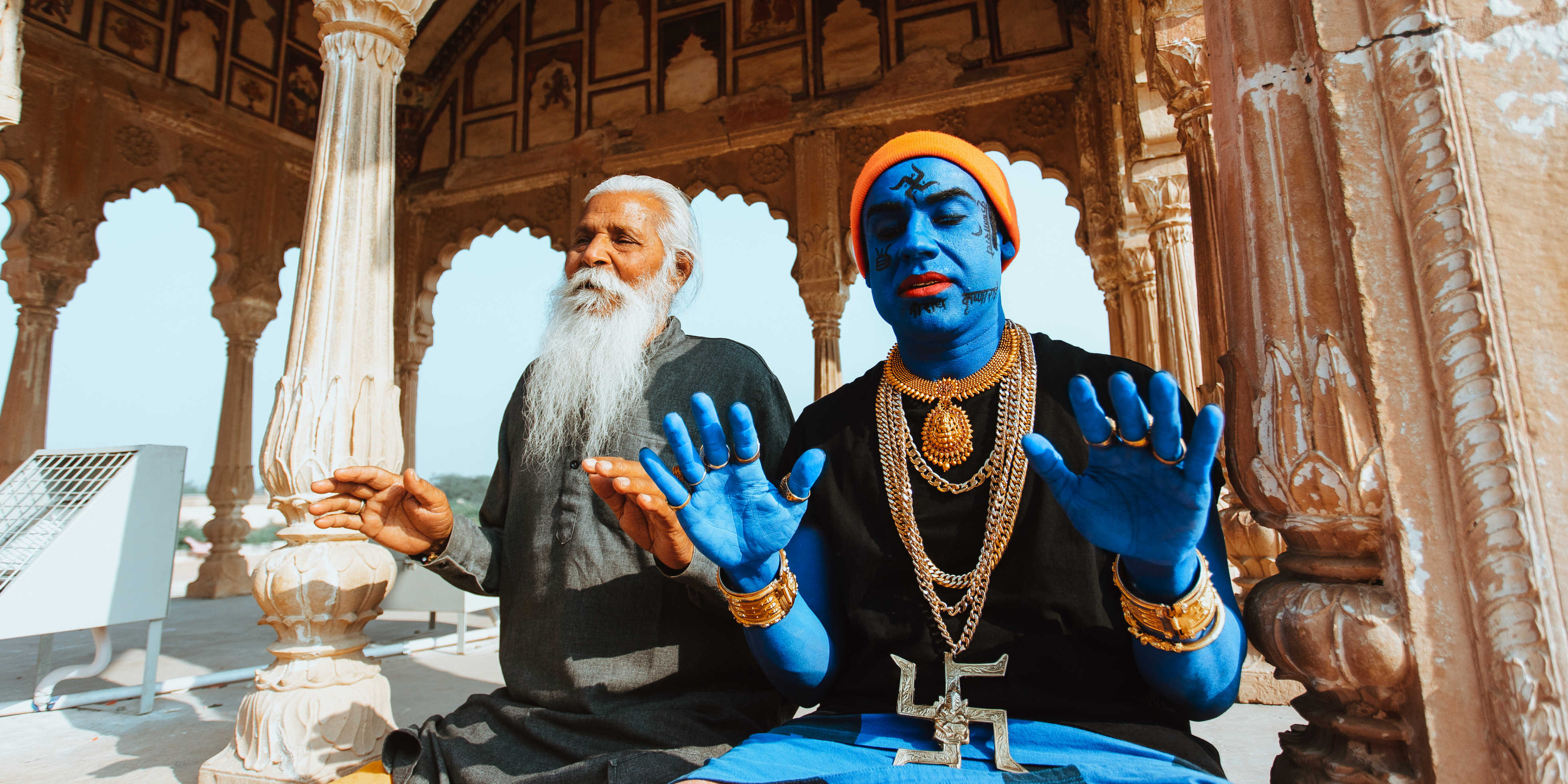 10 April 2020
One of the most surprising moments in the Indian music industry this year (apart from this unprecedented global health crisis) might have been the launch of the solo project of Foreign Beggars' former frontman – PAV4N. It wasn't the fact that he started the project (the natural next step after the hip-hop/dubstep group disbanded in December) but the visual aesthetic he co-opted, going for a (literal) blue-skinned avatar inspired by Indian deities like Krishna and Shiva.
He introduced this identity – a "living art piece", as he calls it – with the critically acclaimed single 'KARMA' last month, and continues the narrative (both sonically and visually) on a blistering new single 'STASIS'.
Produced by London-based rapper and producer I am Still Truth aka Param, the single fuses ancient Indian instrumentation with the sounds of trap and grime, layered over hard 808s, mirroring the juxtaposition of urban development against heritage architecture in the video, once again symbolising the very foundation of PAV4N's identity – the symbiosis between his cultural roots and his love for hip-hop.
The semi-autobiographical track also tackles PAV4N's journey as an artist, unravelling his personal experience with the challenges presented by the entertainment industry, "...of getting lost in the hype and what a cold place the entertainment industry can be," he says. "I've experienced a lot of love, but there is a cynical underbelly artists have to navigate, but nearing 20 years in the game has only strengthened my resolve."
The sentiment echoes in the lyrics, as PAV4N raps: "It's a long way down / A quick drop when ya livin' that high life / One day you're at the top lookin down / Next minute man are sittin on the sideline."
The video for 'STASIS' was shot by Bombay Arthouse in Mathura and Vrindavan. Watch it below:
Image: Mitsun Soni
Tags
Join Our Mailing List