Swadesi Channel The Mahabharata On Animated Music Video For 'Jung'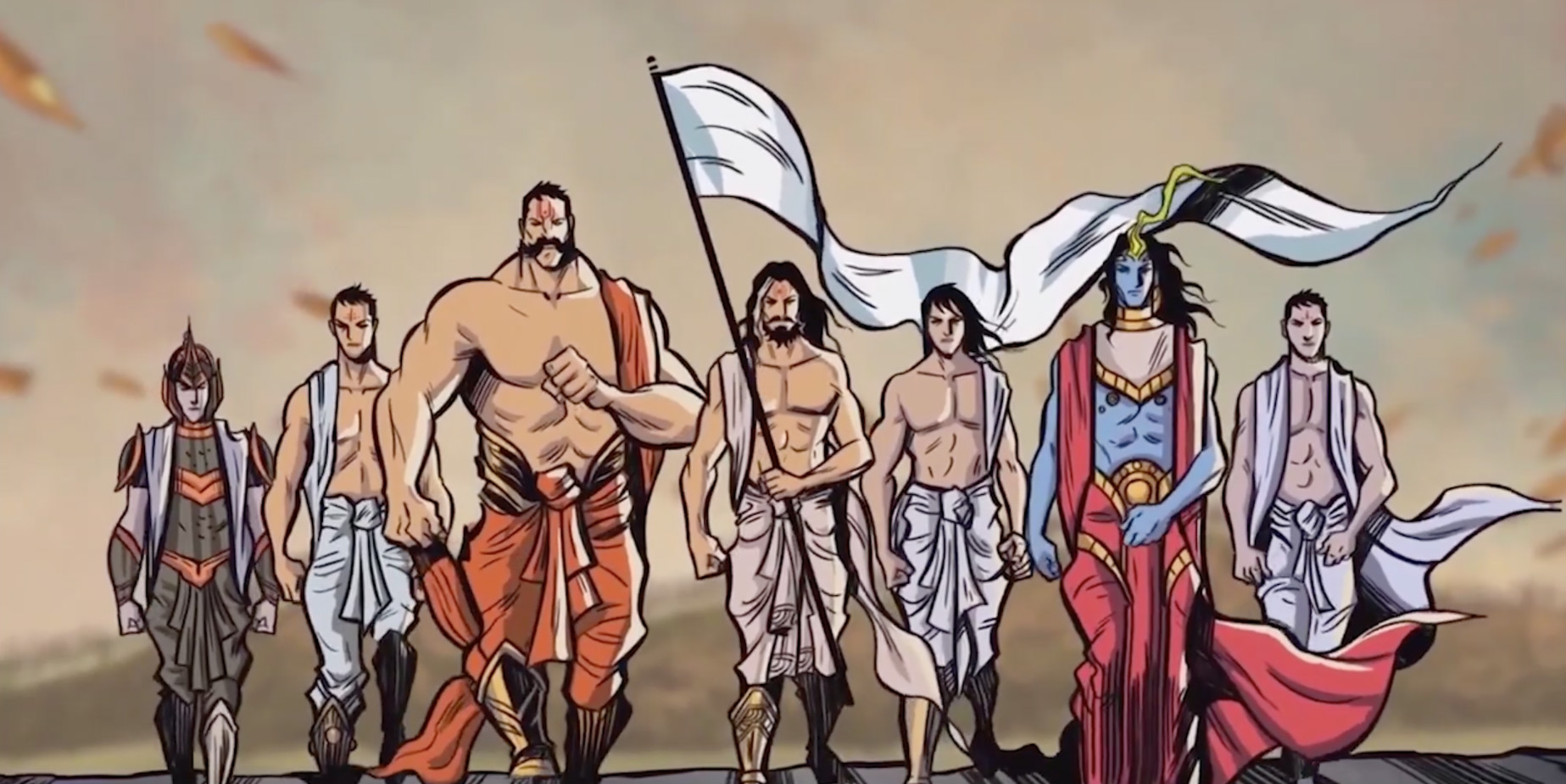 23 March 2020
Mumbai-based, multi-lingual conscious rap and hip-hop crew Swadesi are fast becoming one of the most noteworthy hip-hop acts in the country. The reputation they gained with their charged single 'The Warli Revolt', was reaffirmed when their debut album 'Chetavni' dropped last month, offering a dynamic, relentless outlook at various socio-political scenarios in the country.
They have now released an animated music video for 'Jung', one of the singles from the album, inspired by Grant Morrison's mythological graphic novel '18 Days: The Mahabharata', which re-imagines the Sanskrit epic.
"Our nation and the world we live in is always forced to fight against each other, for natural resources, power etc. Friends, co-workers, and relationships often fall prey to such mind-filled wars amongst each other," states the poignant description of the video. "What we fail to realise is the ones who instigate wars are all on one side, creating wars to keep the people controlled by them and making them fight against each other. It highlights the fact the people who fight wars are the losers and the ones who instigate them walk away unscathed."
Made by Graphic India, the video aptly highlights the theme of the track, whose name means 'war', with visuals reminiscent of the eerie, mystical, dark style of animation and storytelling typically seen in Japanese anime. Watch the video below, and head here for further information about Swadesi.
Tags
Join Our Mailing List