'Make Forests Not War': Ditty To Embark On Carbon-Neutral Tour Of India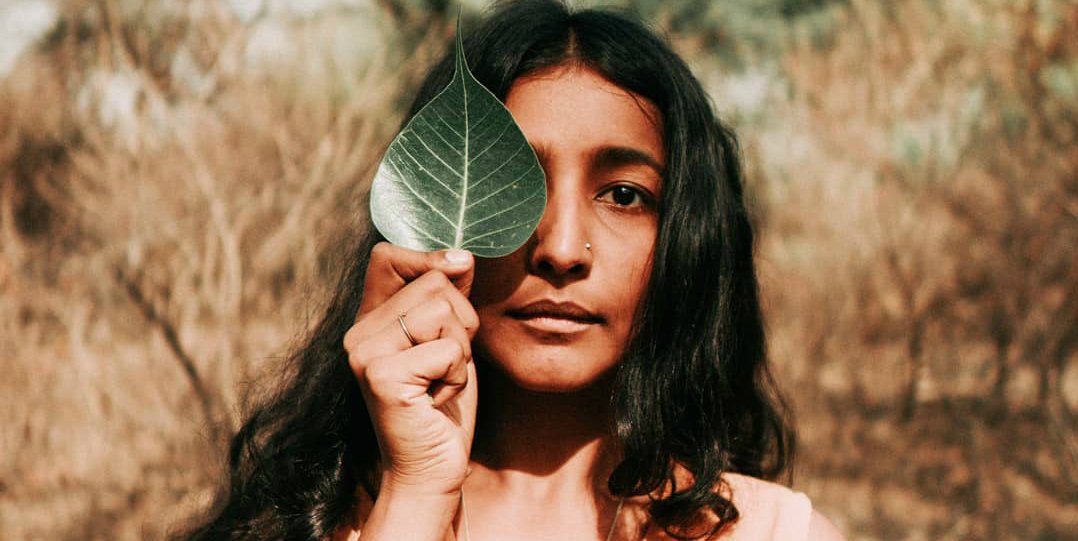 25 February 2020
It isn't just her lilting, bird-like voice that makes Aditi Veena aka Ditty such a special force in India's music sphere, or the time she spent busking on the streets of India, Nepal and Sri Lanka to explore how art can be used to reclaim the streets. What really sets apart Ditty is her immediate, urgent relevance within the climate change, global warming-riddled world today, as a musician using her art to amplify the natural environment and our need to preserve it.
Ditty isn't just using what she calls "earth songs" to contribute to the cause – she also works as an urban ecologist, and spends most of her time working towards conserving the environment, be it through songs or sustainable, ecological architecture. And now, she will be embarking on a special tour of India, 'Make Forests Not War', where she'll be taking her earth songs around gardens across the country, and talking about the Earth, nature, and what we can do to love and nurture it.
The climate crisis has been rapidly escalating over the past few years, with tangible, real-time impact becoming increasingly evident. This, with time, has also made people collectively more conscious of their decisions and their carbon footprints. So, a few years ago, a musician going on tour was simply a musician going on tour; now, however, even the simple act of touring carries with it the weight of a massive carbon footprint, which in time contributes to the global environment emergency. There have been a few artists recently, like Massive Attack and Coldplay for example, who've been actively taking measures to tackle climate change – Massive Attack teamed up with academics at Manchester University to map their carbon footprint, and have apparently been trying carbon offsetting for almost two decades now; the latter decided to stop touring until they could ascertain it would be carbon neutral.
Following suit, Ditty announced that the tour, the first of its kind in India, will aim to be carbon neutral, if not carbon positive. To reduce her carbon footprint in the first place, Ditty will be travelling through the country using trains, a much eco-friendlier alternative to environmentally damning planes, with her manager from Pagal Haina and filmmaker Ankur Kapoor. And to counter the tour's carbon footprint, she will be planting a local, indigenous food forest with the help of Permaculturist Claudiu Oprea at the Yogi Art Center in Arambol, North Goa, which will in time offset the carbon emissions caused by undertaking the tour. Her goal is to set up a charity/organisation that can help artists, businesses and everyone else offset their carbon footprint by investing funds into afforestation projects.You could also contribute to the initiative and the forest by either donating money at the shows, or through this link.
In the larger scheme of things, this may be a small step. However, it may be a crucial leap that all touring musicians need to actively take in the coming years.
Find Ditty's tour dates below. To purchase tickets, head here.
Image: Mohit Kapil
Tour Dates:
March 7 – Edible Routes Vasant Kunj, New Delhi
March 8 – Jaipur Jantar, Jaipur
March 11 – Jaivik Setu, Indore
March 14 – Upaj Farm, Vadodara
March 15 – Bandcamp by White Collar Hippie, Mumbai
March 18 – Sensible Earth, Goa
March 21 – Village Story, Bangalore
March 22 – Semmozhi Poonga, Chennai
March 25 – Garden in Jubilee Hills, Hyderabad
Tags
Join Our Mailing List