Listen: 'Woh Hum Nahin' By Ankur Tewari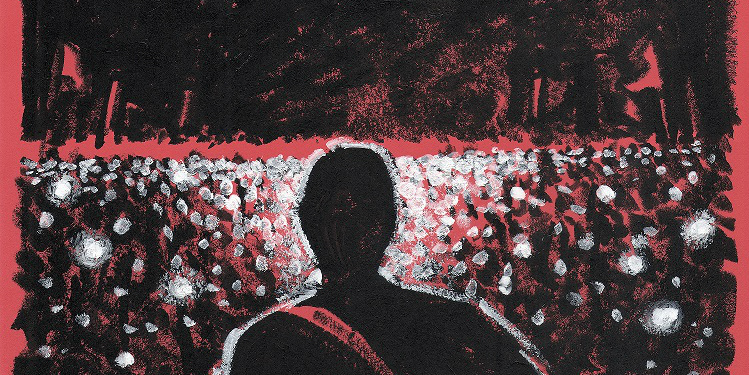 30 January 2020
Amidst the protests against the Citizenship Amendment Act and the proposed nation-wide National Register of Citizens, several musicians contributed to the cause by releasing protest music.
Of those contributions, there was one impromptu lo-fi, DIY-style video (shot presumably on a cell phone) titled 'Woh Hum Nahin', that was released on January 6 by composer, singer-songwriter and frontman for Ankur & The Ghalat Family, Ankur Tewari, in which he simply sang and played the guitar. Simple, honest and painfully raw, the profound lyrics – originally in Hindi – spoke of kinship, of standing up against oppression and terror, of uniting against divisive forces. The lyrics (loosely translated) go:
"Those who tolerate your cruel tyranny and oppression – that's not us.
Those who remain silent from the fear of your terror – that's not us.
The cowards may be afraid of your tyranny
They may be afraid of floods, storms, lightning
But a fire that is simply vanquish by some wind
That's not us.
Those who fight among themselves on the grounds of religion – that's not us.
Those who left their own behind and moved forward – that's not us."
Following a professional studio revamp, along with musical accompaniment et al, Tewari has now officially released the track, accompanied by a music video that uses stirring images and clips from anti-CAA and anti-NRC protests across India.
Inspired by "a need to protect all that is good", the track positions itself as an anthem of peace in tumultuous times, and a symbol of hope and bravery in the face of violent crackdowns, oppression and communalism. "Woh Hum Nahin is a celebration of all that is precious: humanity, kindness, and goodness," says Tewari. "When things and the environment around us get confusing; and the lines between what is right and what is unacceptable starts to blur – it is important to remember that we are all human. We are living on borrowed time and the best we can do is be the kindest versions of ourselves and use our skills to make the world a better place. With this track I have tried to do my bit to provide peace to anyone in distress."
Watch the video below:
To read about more protest music recently released in India, head here.
Tags
Join Our Mailing List