St+art India & India Art Fair Announce Curated Night Tours, Performances, Installations & More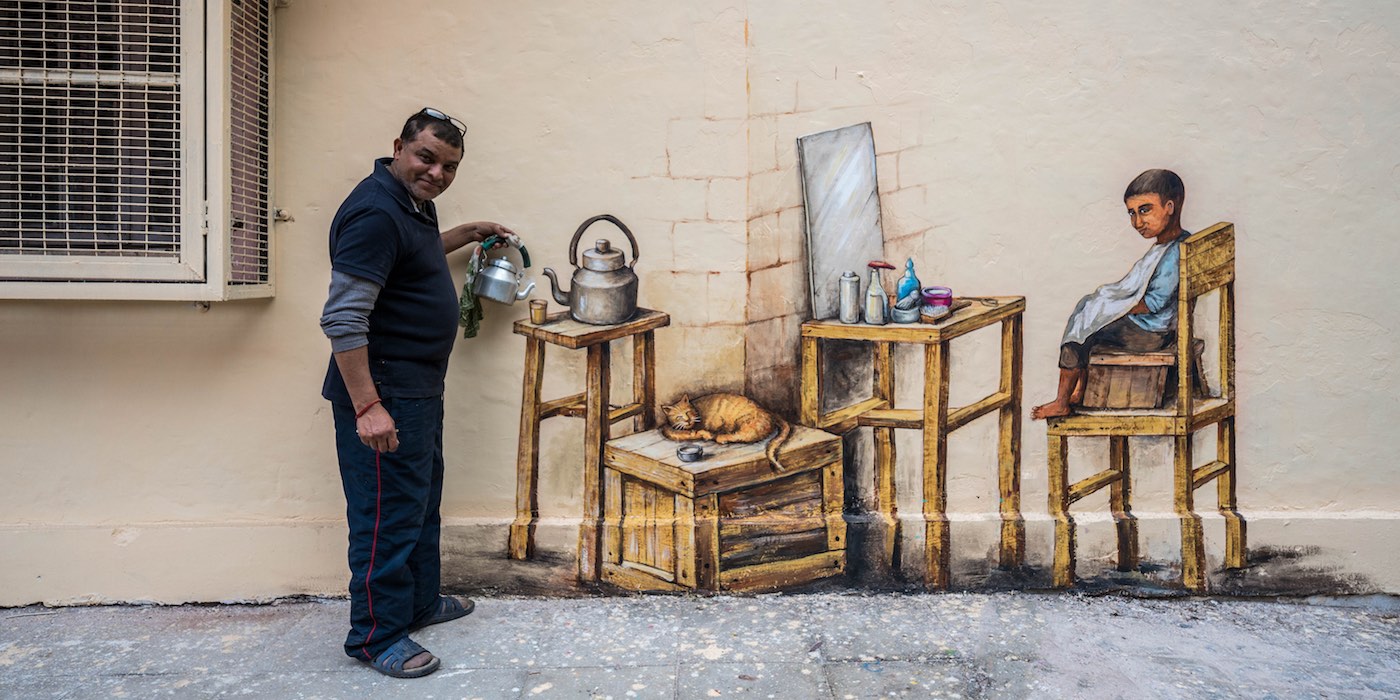 28 January 2020
After transforming localities around the country into open art districts and hosting a very successful Lodhi Art Festival last year, non-profit organisation and artist collective St+art India Foundation has announced an evening of curated night tour, photo installations and dance performances, in partnership with India Art Fair.
Returning to New Delhi's Lodhi District on January 30 for 'An Evening in Lodhi', St+art will bring back dancer Ali Salmi. Known for taking the art of dance performances out of conventional venues to unexpected locations, Salmi will perform a 40-minutes long choreographed performance that interacts with the architecture of Lodhi district. He will be joined by French performance artists collective, Les Souffleurs commandos poetiques, who make their India debut at the event, bringing a performance piece that's slated to be "full of poetry and philosophy".
Les Souffleurs commandos poetiques will deliver surprise performances during St+art's specially curated 'Night Tour' wherein St+art will conduct tours across the art district with torches, exploring its murals in a different light. Meanwhile, Prof. Jyotindra Jain and Hanif Kureshi's interactive installation 'The Travelling Photo Studio', produced as part of Serendipity Arts Festival 2019, will aim to familiarise attendees with the aesthetic sense of photography from the days when clicking images wasn't an integrated part of everyday life in India.
The entry to the event is free. Head to St+art India's Facebook for more information.
Image: Pranav Gohil
Tags
Join Our Mailing List