NTS Host Arshia Fatima Haq To Bring 'Discostan' To Delhi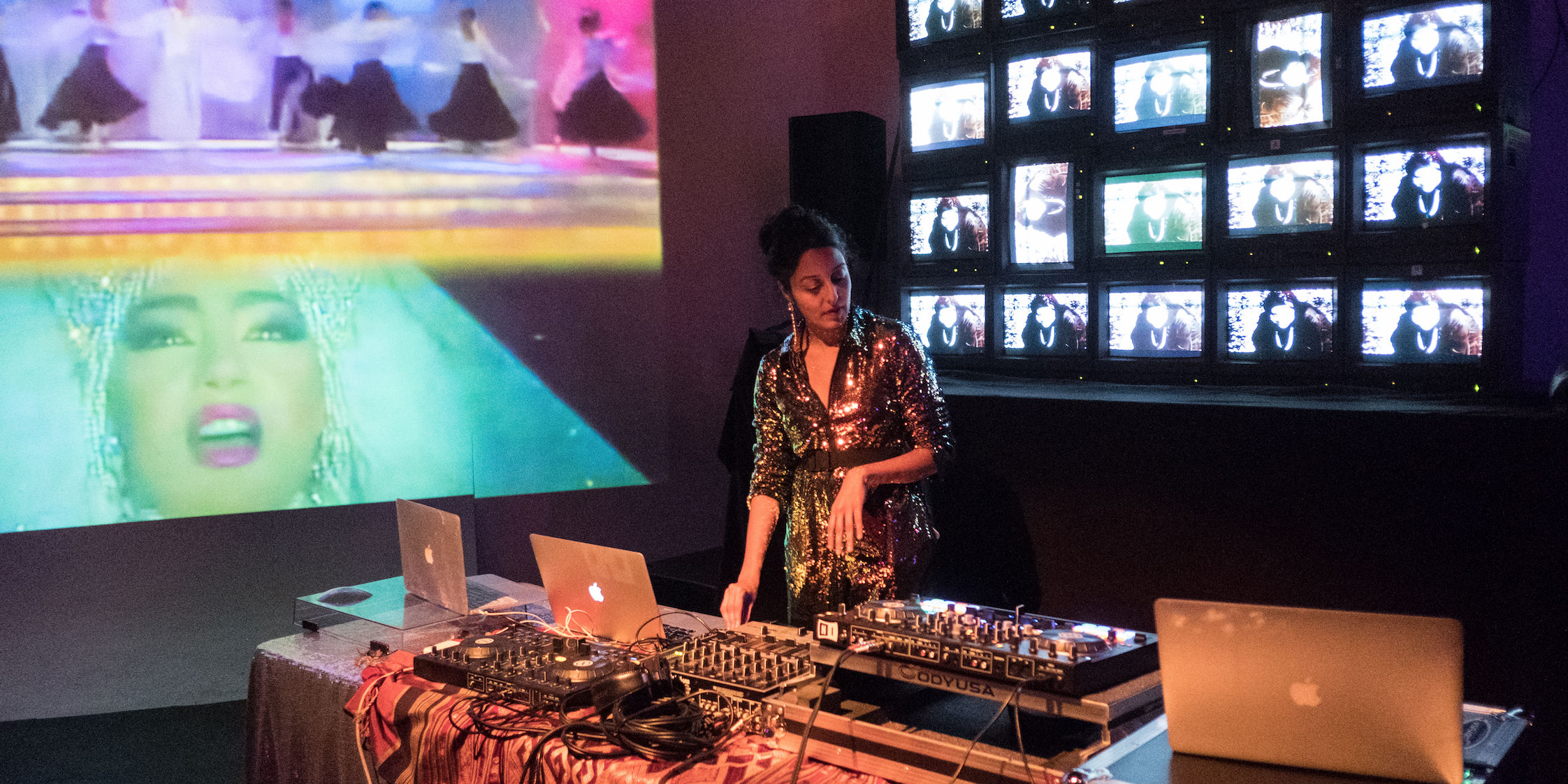 21 January 2020
Born in Hyderabad and based in Los Angeles, Arshia Fatima Haq is a jack of many trades. Apart from being a radio show host on NTS Radio and dublab, she's a filmmaker, a DJ, writer, performer and visual and sound artist. And most importantly, she's the founder of 'Discostan', a collective known for its musical and media narratives "from Beirut to Bangkok via Bombay".
Arshia defines Discostan as a collaborative decolonial project that aims to reconfigure the nightclub as an alternative devotional gathering space, queered for intergenerational diaspora populations from South and West Asia and North Africa. And on Wednesday, January 22, on her first visit to India in 4 years, she'll be bringing Discostan to New Delhi for a special session titled 'Discostan: The Psychedelic Islamic State', where she will be sharing her artistic practice and music.
Discostan started as Arshia's personal attempt to transform her relationship to her religious and sociocultural background, by focusing collective imagination, nostalgia and fantasy around the idea of "homeland". Over the past 7 years Discostan has evolved into a collective space using the club as an open platform for community building, through hosting traditional musicians as well as DJs and artists working in performance, installation, fashion and video in public spaces that would not otherwise offer engagement with cultures of Muslim-majority countries.
Apart from Discostan, Arshia also works with counter-archives, speculative documentaries, and the intersections of fact and fiction, through which she explores themes of embodiment and mysticism, especially within the Islamic Sufi context. As a female Muslim immigrant in the US, her work is driven by the complexities of her multiple personas, leading into narratives that span migration, warfare, nostalgia, homeland, borders, celebration and more – often within the realms of Islamic influence, and has been featured at renowned spaces across the world, including Museum of Contemporary Art Tuscon, MOMA New York, Broad Museum, Toronto International Film Festival, LACE, and more. She also recently released an album of field recordings from Pakistan on Sublime Frequencies.
The event begins at 9 PM, and will be hosted at 'Party Office', a new social space in Delhi curated by DJ and artist Vidisha Fadescha defined as "a home, space for collaborative work, sharing of resources, and "doing queer"". To RSVP and for further information, head to the Facebook event.
Tags
Join Our Mailing List