Magnetic Fields Announces Magnetic Words, Additions To Lineup & More For 2019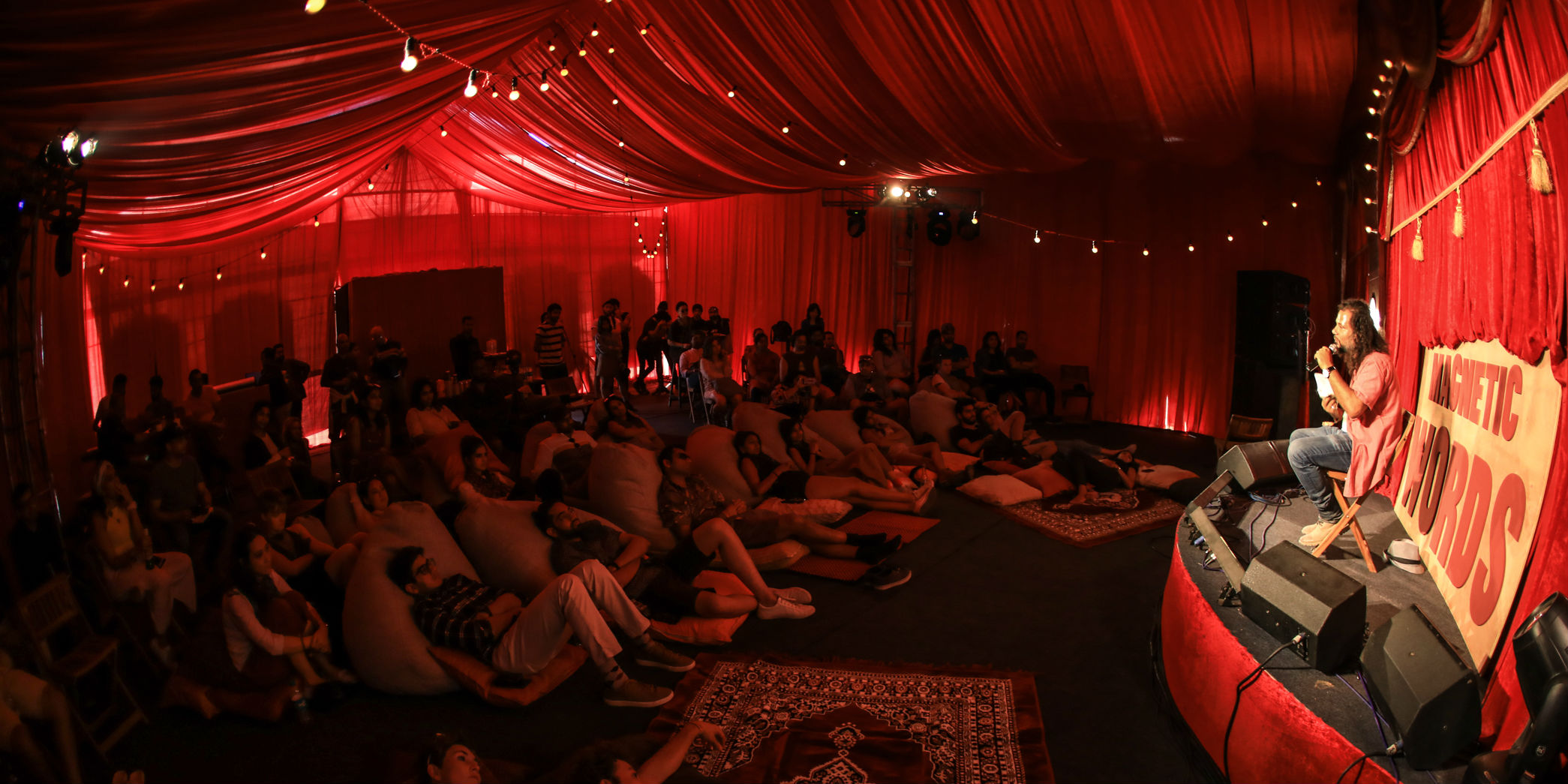 18 November 2019
Magnetic Fields Festival has just made another round of announcements for the 2019 edition, this time including, but not limited to, the music lineup.
First things first, Lisbon-based DJ and co-founder of online radio station Rádio Quântica Photonz has been added to the roster, as well as Delhi-based DJ Girls Night Out, DJ and producer D80, Wild City resident DJ and Coven Code member Shireen, and Mumbai-based Potter, who will all be making their festival debuts this year.
Magnetic Fields will also continue its tryst with storytelling through Magnetic Words. The theme for Magnetic Words 2019 is the seven sins – pride, envy, wrath, gluttony, lust, sloth, and greed – and how we live with, and revel in, them. Speakers this year come from fields as diverse as theatre, music, food, journalism, social sectors, and more, and include: singer, musician and actor Monica Dogra; NGO Make Love Not Scars founder Ria Sharma; I Say Organic founder Ashmeet Kapoor; Mumbai-based theatre collective Jashn-e-qalam; writer and sustainability expert Neeti Mehra; contemporary dancer and researcher Urvi Vora; aromatherapist Shubra Chaturvedi; Azadi Records-signed Kashmiri artists Ahmer and Ali Saffudin; Scroll.in Associate Editor Rohan Venkataramakrishnan; LGBTQ+ artist and poet Taksh; and James community ambassador Kunal Chandra.
Magnetic Feasts was a fairly new concept that was introduced at the festival just last year. It returns this year, in partnership with 'Gather & Eat by Anisa Nariman', as 'Magnetic Feasts Brunch edition' on both Saturday and Sunday afternoon on the Badal Mahal terrace (and with a vegan menu as well).
Another repetition at the festival this year is the partnership with Goa-based artist-run residency space HH Art Spaces, who are returning to the festival in much grander form, with three experiences: the immersive, performative Helical Dreams, a VR experience called 'Sea of Tranquility', and an open art gallery.
Magnetic Fields Festival takes place from December 13-15 at Alsisar Mahal, in Rajasthan. Head to Magnetic Fields' website for further information and tickets, and follow the festival on Facebook and Instagram for further updates.
Image: Mohit Mukhi
Tags
Join Our Mailing List