Red Bull BC One World Final To Be Held In Mumbai In November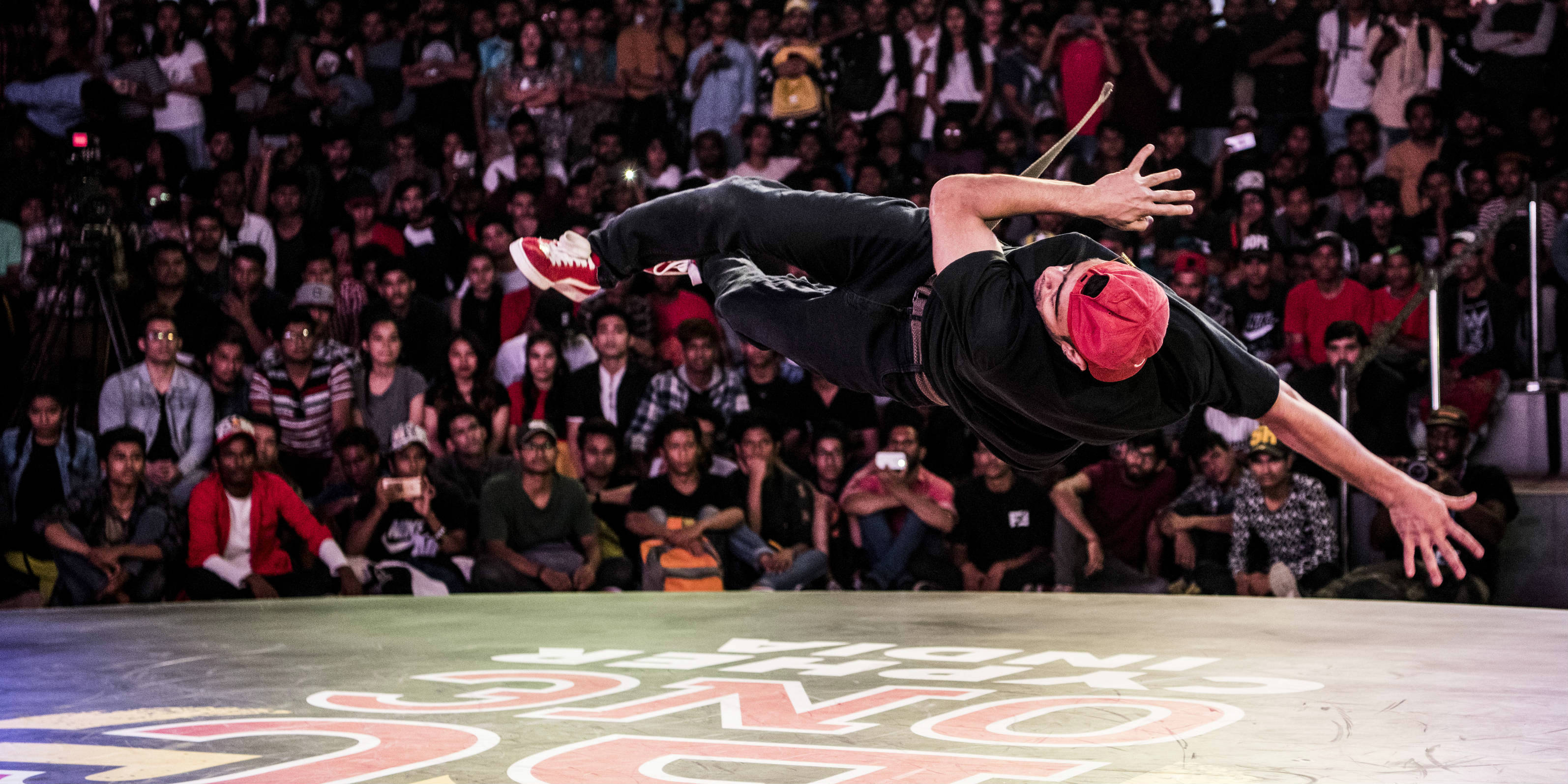 17 October 2019
Earlier this year, the International Olympic Committee made an announcement stating that breaking (also known as breakdancing or b-boying/b-girling) would be provisionally included in the 2024 Summer Olympics in Paris.
Red Bull BC One, for those unaware, has over the past few years become the biggest one-on-one B-Boy and B-Girl competition in the world. Year after year, thousands of dancers from across the globe pit their dance moves against each other, competing for the right to represent their country at the World Final, where sixteen B-Boys and twenty B-Girls compete to be crowned world champion.
For the first time in 16 years, the Red Bull BC One World Final will be held in India. Taking place in Mumbai on November 9, at National Sports Club of India (NSCI), the event will see some of the best breakers in the world go head-to-head, including three from India: B-Boy Flying Machine (Arif Choudhary), who has won the Indian edition three times in four years, B-Boy Tornado (Ramesh Anand Yadav), winner of the 2019 national title, and B-Girl Jo (Johanna Rodrigues), who won the first-ever national level Red Bull BC One B-Girl cypher earlier this year.
The final follows a three-day-long Red Bull BC One Camp – also the first in India – which will celebrate hip-hop culture with a host of battles, workshops, panels and more from November 7-9 at Famous Studios.
Some of the highlights from the camp are looking to be: workshops on breaking sessions conducted by Red Bull BC One All Stars such as Lilou, Neguin, Junior and Lil G; house workshops by the likes of MaMSoN and Kapela; hip-hop workshops by Diablo and Kyoki; a panel discussion on 'Origins of Street Culture', with DJ MoCity (co-founder Boxout.fm), Apache Indian, Storm (German dance pioneer), DJ Uri (turntablist), Hanif Qureshi (co-founder St+art India) and Abhineet Singh (co-founder Veg/Non Veg), as well as the after-parties following each day of the camp, which will feature the likes of Apache Indian, DJ Fleg, DJ Skeme Richards, DJ Ishani, DJ MoCity, DJ Uri and more.
Tickets for the Red Bull BC One World Final are available here. Head here for further information.
Image courtesy Red Bull Content Pool
Tags
Join Our Mailing List