Ahmer & Sez On The Beat Release Charged Video For 'Kasheer'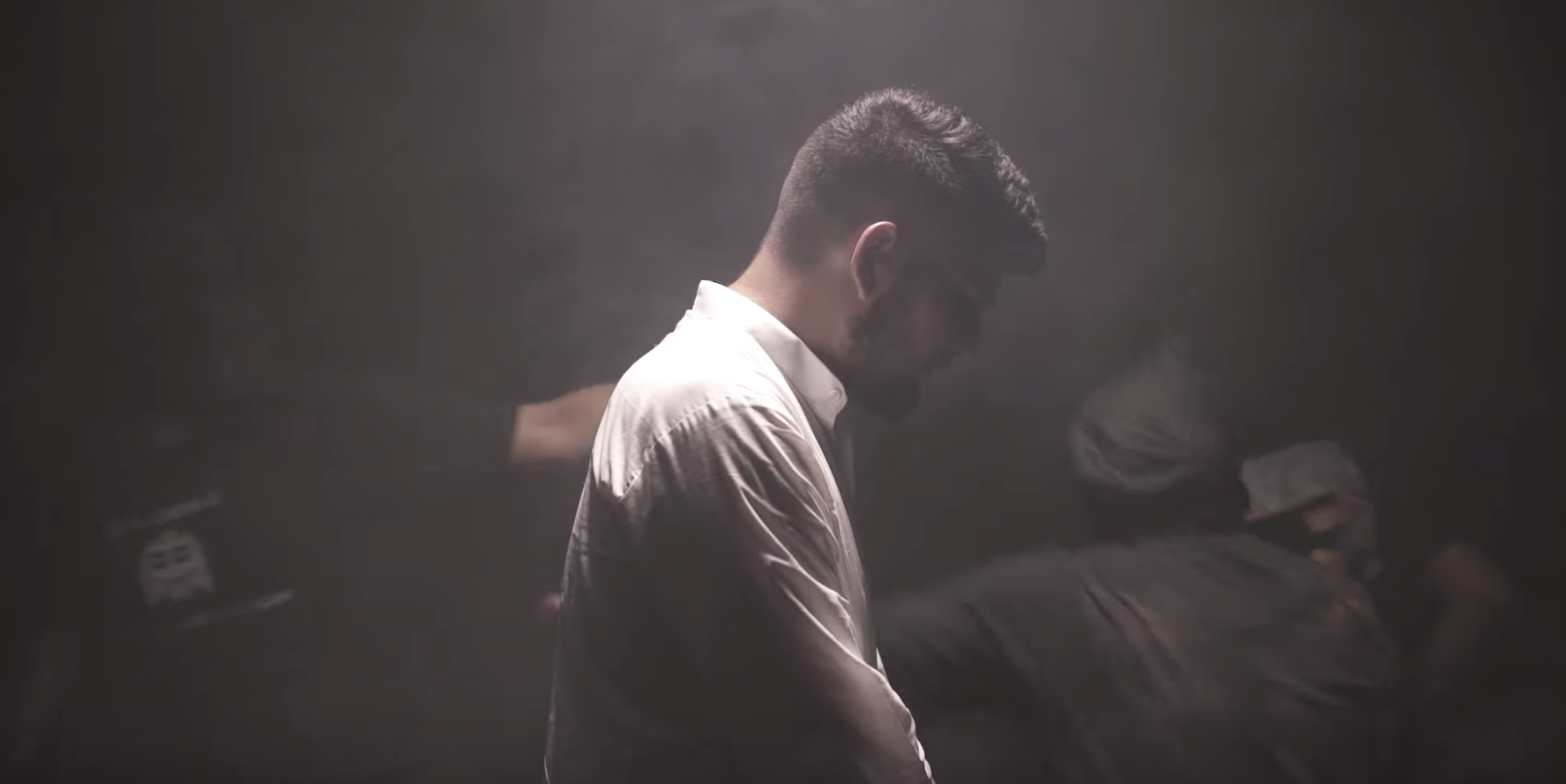 7 October 2019
Azadi Records has just released a new, charged music video for 'Kasheer', the second single off Kashmiri rapper Ahmer and Sez On The Beat's debut album 'Little Kid Big Dreams'.
Directed by Vaksh Vimal, the video was shot in Srinagar just a month before the Indian government announced the abrogation of Article 370. The announcement, on August 5, was accompanied by the imposition of heavy military control in the region, and enforcement of a complete communications blackout. So though the video for 'Kasheer' was originally slated for release in the second week of August, owing to fallout from the government's unilateral decision, the label and artist had decided to delay it until communication was restored in the valley.
63 days on (and counting), the region is still under lockdown, and rife with protests against the government's decision, in spite of the government insisting that the situation has returned to "normal". Several reports and fact-finding missions have since rolled in from Kashmir, revealing disturbing stories, including reports of children being arrested and detained under the dreaded Public Safety Act – apart from alleged thousands of other such arrests – harrowing accounts of torture, pellet injures, and more.
In light of the situation, both Azadi Records and Ahmer decided to release the video, hoping it would contribute to the effort towards countering the suppression of Kashmiri voices in the country. Ahmer spits fiery, profound verses like "They kill us and throw us / who gives them the orders? What is this Kashmir, huh? Hell or heaven?" as powerful, moving visuals from Srinagar span across the screen. Featuring Kashmiri activist Parveen Ahanger and singer-songwriter Ali Saffudin (who was recently in the news, for having to fly down to Delhi from Kashmir just to buy medicines for his grandmother), they dedicated the video to the people of Kashmir.
"I just wanted to be as truthful as possible about the situation back home – whatever we have been through – past and present," says Ahmer. "Through 'Kasheer', I want everyone to know that nothing has changed in Kashmir over the years and we are still being controlled back home. This is the anthem, the people's anthem. We are depressed even when things seem to be normal around us because you never know what's going to happen tomorrow. Who knows, there can be a complete shut down for months. You can't even use your mobile phones anymore and no one is going to give a damn about it, because that's how it's supposed to be in Kashmir. I've also talked about a few events that took place in the past, Kashmir during the 90s, and what my family has seen back then. I'm just out here, sharing stories that they don't want you to know about because it's too dangerous. But I'm going to share it, regardless, because they can't kill the truth."
Watch the video below:
Tags
Join Our Mailing List