Listen: 'Chopta' By MALFNKTION Ft. Aerate Sound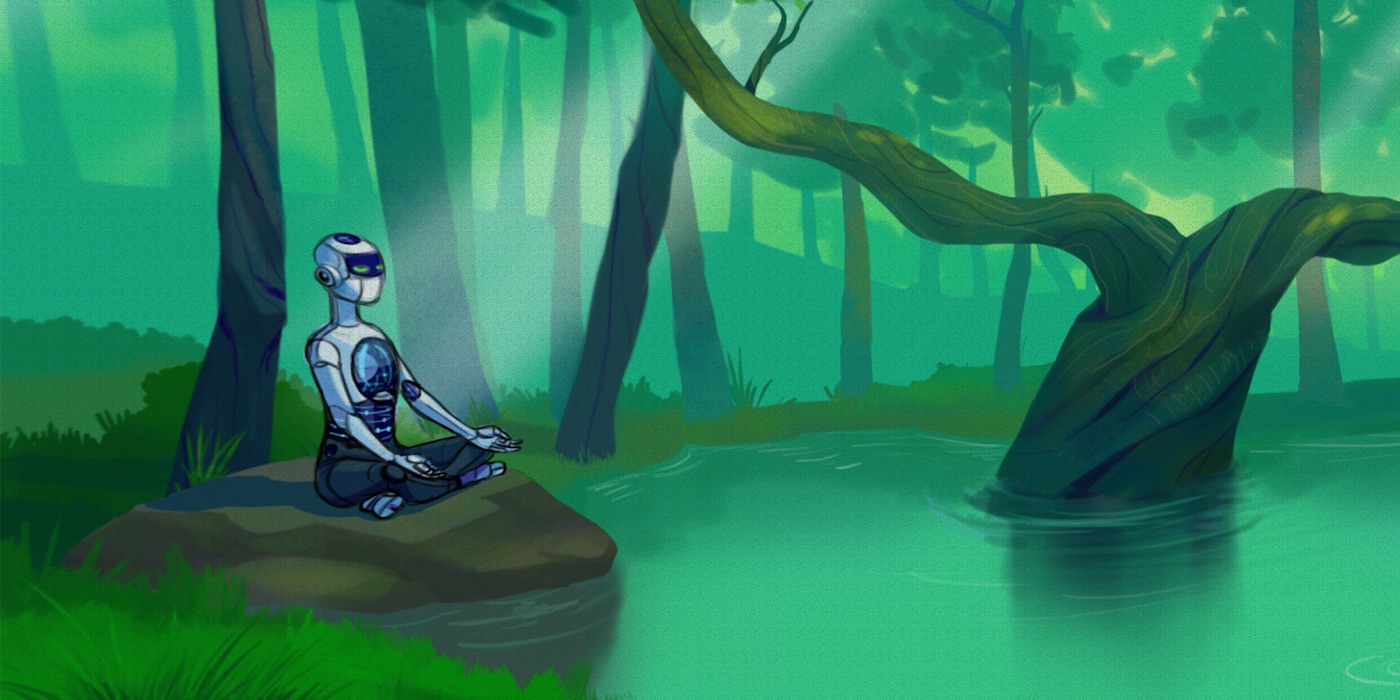 6 September 2019
Bangalore-based producer Aditya Alamuru aka MALFNKTION has just released 'Chopta', the first single off his upcoming 13-track LP 'The Infinity Trail'.
Composed in the mountainous Tibetan and North Indian regions like the rest of the live audio-visual album, the single borrows its name from Uttarakhand's Chopta valley, which is the source of the samples that provide the track's rhythmic textures. Alamuru reflects the serenity of hilly landscapes in the pensive melodies while pairing it up with the retro video game soundtracks-inspired clangorous electronica, reinforced further by the keys and additional drums of Aerate Sound's Joe Panicker.
Just like the artwork's depiction of an android meditating in a forest, Alamuru and Panicker explore the philosophical idea of a marriage between robotic and spiritual existence – creating, in the process, an inseparable amalgamation of natural and synthesized essences with meticulously syncopated rhythms and a head-turning outro.
Listen to 'Chopta' below and head to MALFNKTION's artist profile for further information.
Words: Amaan Khan
Artwork: Priyanka Tampi
Tags
Join Our Mailing List