Listen: 'Castalian Spring' By Abhi Meer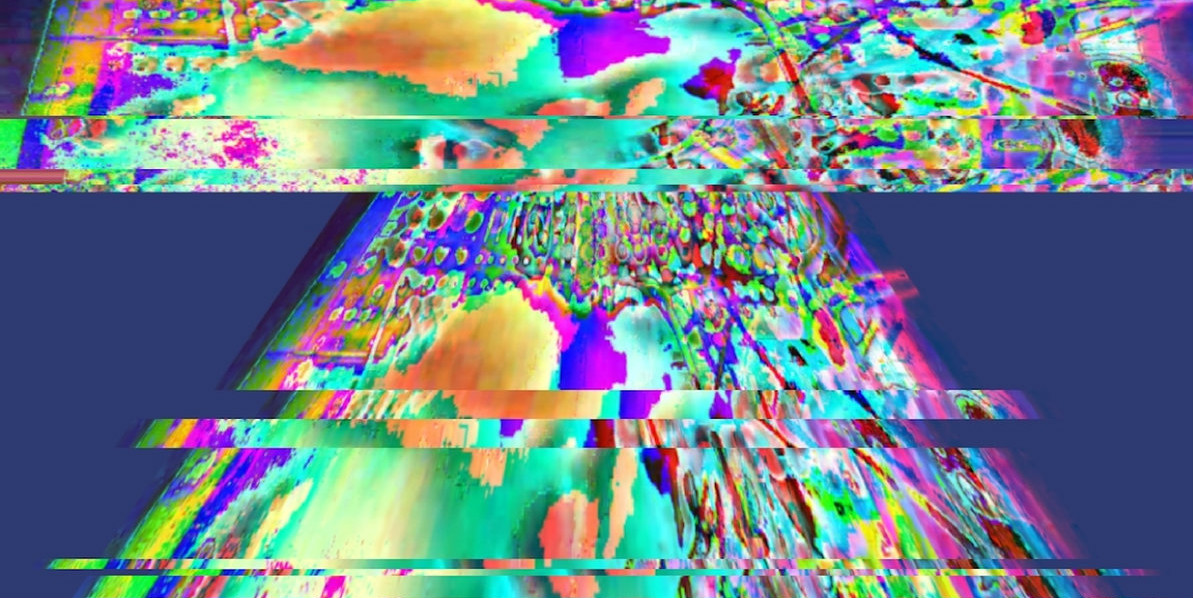 20 August 2019
Abhi Meer is best known as a DJ and radio host, and for his popularly varied and meticulously crafted sets. Unpredictable and diverse are words commonly associated with his work – his shows 'Beyond The Abyss' and 'Plunging Necklines' on boxout.fm serve as great examples. So it's no surprise that his productions follow suit (in fact, we would have been surprised had he not surprised us).
Last year in October, he released an ambient single 'Duplicant', which was followed earlier this year by the heavier, darker, dungeon/doom metal track 'E-Grid X-10911'. With his debut EP 'Castalian Spring', however, which he just released, Meer superbly showcases his experimentation within the realm of ambient and drone. And in spite of the variety, there is a running theme in all of his production – a fascination with, and passion for, modular synthesisers. And it's the modular synthesiser that does all the talking on 'Castalian Springs'.
The EP was inspired by Pythia, who according to Greek mythology, was the Oracle of Delphi. The story goes that before anyone came to consult Pythia, the oracle would bathe in the Castalian Spring and purify themselves before the process began. 'Castalian Spring', thus, maps the portion of Pythia's story where the process commences, by arriving at the spring. Hence, the description:
"Servant of the Delphian Apollo,
go to the Castalian Spring
wash in its silvery eddies,
and return cleansed to the temple."
During his liberal arts education, Meer had the chance to study comparative mythology and analytical psychology for a year, with a specific focus on Joseph Campbell and Carl Jung. On the other hand, he recalls seeing the apparition of Pythia during his fourth ayahuasca ceremony in 2011. "Her figure was so deeply imprinted in my subconscious mind that when I was casually reading about Greek oracles a few months ago, my brain flashed and made the immediate visual connection," he tells me.
Upon finding out how little has been written about the Oracle of Delphi, Meer felt compelled to tell Pythia's story in a modern format, equating it to what Joseph Campbell would have called the "call to adventure" in a monomyth; only a small portion of the much larger undertaking that is Pythia's story. "I tell it as much as it tells itself through my primary medium of expression," says Meer, referring to the modular synthesiser on which (alongside a delay pedal), he wrote this piece live. "Because it's the kind of instrument that once configured, can speak its own language. I can employ randomisation, chaos theory, controlled chance to get to what is normally unchartered, and often enough, atonal musical territory. To loosely borrow another Campbellian turn of phrase, a journey from the 'known into the unknown'."
The title track and EP opener 'Castalian Spring' can then be construed as the beginning of the journey, the moments as it is preparing to unfurl. There's an overwhelming sense of anticipation, spliced by a captivating, compelling sliver of fear. Within the shimmering atmosphere of the synth, and the repetitive, meditative soundscape, there's space for contemplation, an undercurrent of grave hope simmering below the comforting lull. It slows down further on the intro in 'Castalia Reprised', becoming more deliberate, until the track crescendoes into action. Suddenly, there's drama, movement, and measured chaos; you can feel the veil lifting and the atmosphere dissipating as the synth spirals out in excitement, only to settle into a more solemn, sombre sense of wonder, mysticism; leaving the listeners with a biting essence of anticipation of what's to come (which, here, applies both to Pythia's story, and to the larger project undertaken by Abhi Meer).
Listen to 'Castalian Spring' below:
Words: Satvika Kundu
Image: Artwork by Abhi Meer
Tags
Join Our Mailing List