Watch: 'Bol' By Sarathy Korwar Ft. Zia Ahmed & Aditya Prakash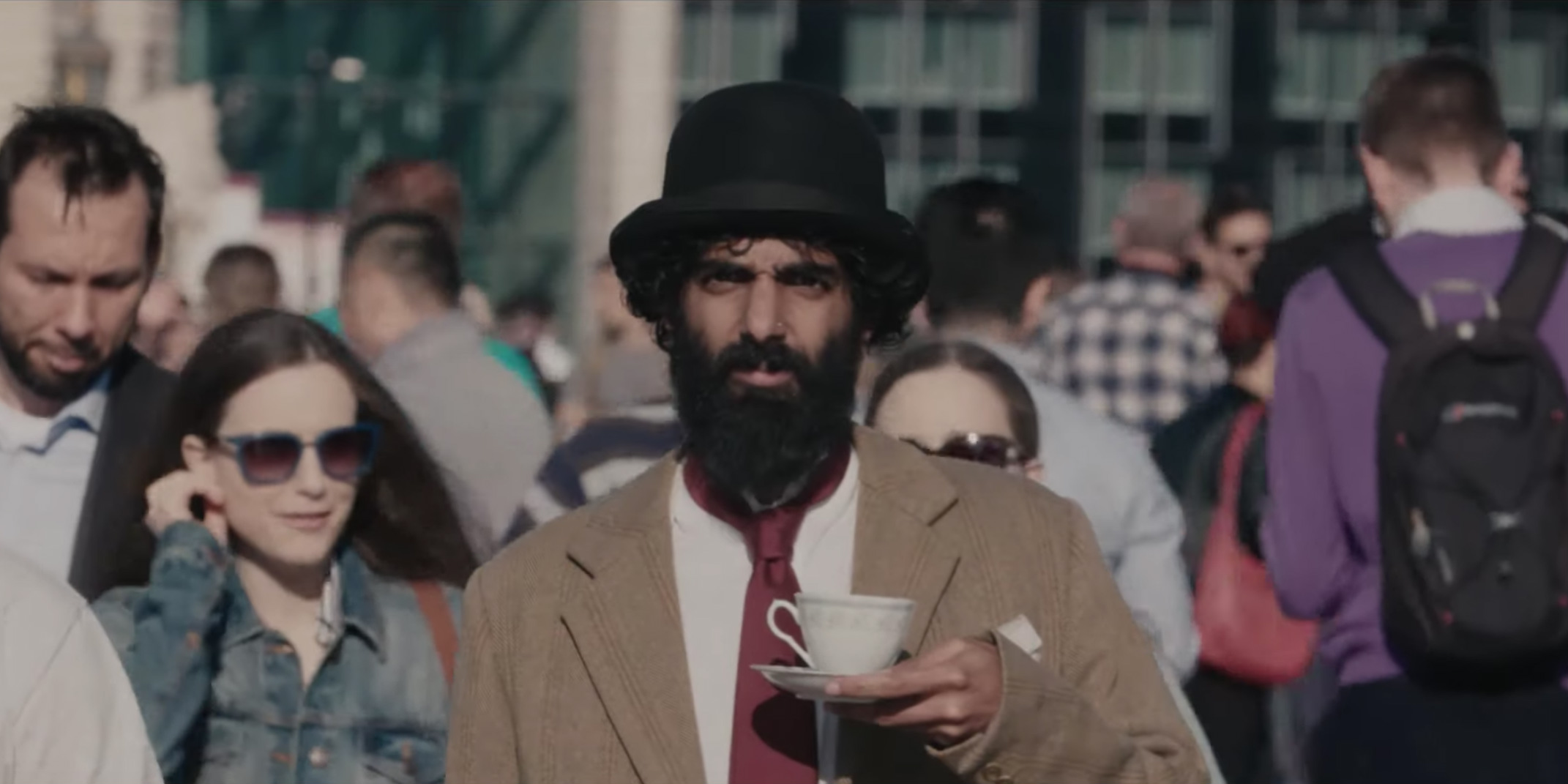 12 July 2019
Sarathy Korwar has just released the second single and music video 'Bol' from his upcoming album 'More Arriving', which is slated for release on July 26.
Korwar described the album as a "modern brown record" through which he aims to reflect the experience of being a South Asian in a divided Britain (ah, the irony). If the fast-paced, percussive 'Mumbay' featuring MC Mawali (released earlier this year) didn't explicitly establish that, Korwar leaves no stones unturned on 'Bol'.
Featuring a breathtaking performance by London-based poet Zia Ahmed, and classical Carnatic refrains by Aditya Prakash, 'Bol' takes a poignant look at South Asian diaspora. Ahmed succinctly channels Bollywood lyrics, Faiz Ahmed Faiz's poetry, references to South Asian stereotypes and more with dark humour in his spoken word to drive home the message, with lyrics like, "I am Ganges I am Gandhi I am Jinnah I am five pillars I am sinner / I am cinnamon I am cardamom / I am not invited to the Houses of Parliament."
"It's about wanting to find home," Ahmed explains. "It's going through images and ideas of brownness and South Asian identity that have been placed on me and people who look like me, by others in the UK and also by myself. The words are trying to navigate through all of that to find a version of myself that I can call whole/home," he adds.
Korwar himself fuses elements of traditional Indian music with modern jazz influences to aurally recreate the diaspora on the single, which is accompanied by a hard-hitting video made by David Higgs. "The video asks what it takes to integrate into British society and be considered British," Korwar explains, adding, "Juxtaposed on lyrics that describe the everyday racist stereotyping of South Asians, it's an ironic look what it means to be brown in the UK today."
Watch the video for 'Bol' below:
Head here for updates from Sarathy Korwar. You can pre-order 'More Arriving' here.
Tags
Join Our Mailing List