Magnetic Fields 2019 Tickets Are Now On Sale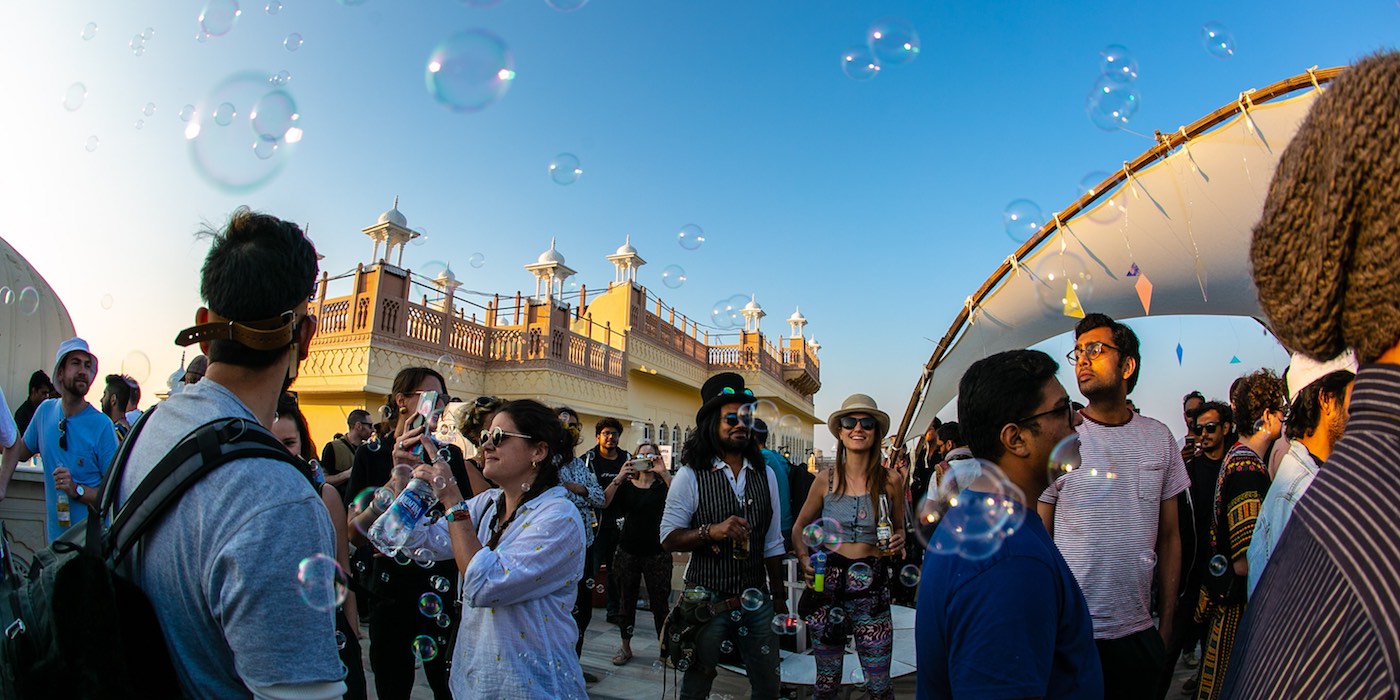 10 July 2019
Tickets for Magnetic Fields 2019 - scheduled to be held from December 13-15 in Alsisar - have just gone on sale.
The three-day contemporary arts and music festival promises to be an immersive, sensorial adventure as it continues to juxtapose the backdrop of Alsisar's stately 17th-century palace with a handpicked showcase of contemporary music and arts. The previous editions have featured the likes of Four Tet, Khruangbin, Daphni, Shigeto, Shanti Celeste, Jayda G, Floating Points, Bicep, Sandunes, Peter Cat Recording Co., BLOT!, BFR Sound System and more.
Like each year, the festival passes can be purchased in conjunction with the various accommodation options, that include rooms within the Alsisar Mahal, luxury tents in the Beduoin Village, fully-equipped classic tents and the option to 'pitch your own tent'.
The super early bird tickets are priced at Rs 6,000 for attendees availing the various accommodation options, while the super early birds organising their own stay will pay Rs 10,500 for the tickets. The prices will go up with each wave of the ticket sales before finally settling on Rs 9,500 for buyers staying onsite, and at Rs 13,000 - if purchased without accommodation.
To protect the buyers from after-market and fraudulent sales, the festival has updated its ticketing policy to make the tickets non-transferable and non-changeable. However, the tickets will be fully refundable, subject to a convenience fee, until December 1.
Head over to the Magnetic Fields website for tickets and further information, and follow the festival on Facebook, Twitter and Instagram for updates.
Image by Abhishek Shukla
Tags
Join Our Mailing List