Watch: 'Locality' By MC Manmeet Kaur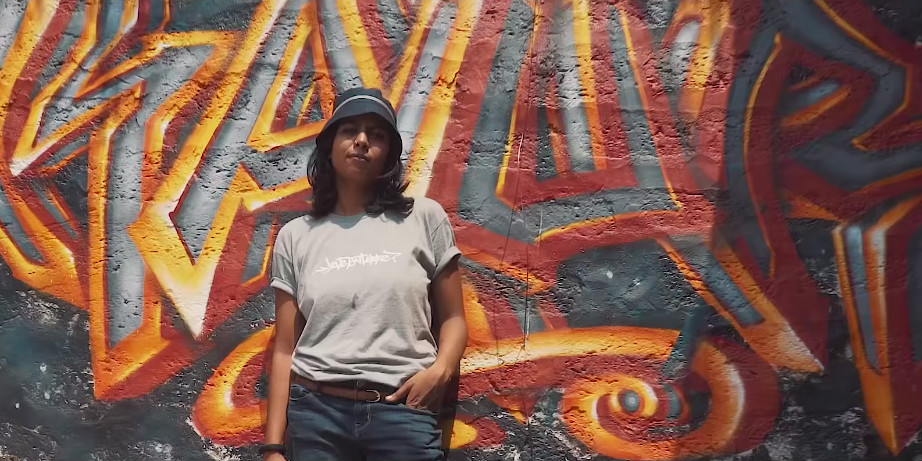 27 May 2019
In December 2018, we had the pleasure of watching MC Manmeet Kaur evolve from 'Hip Hop Bahu' to 'Neophilia', her sophomore album; to say the experience was gratifying would be an understatement.
Kaur's easily distinguishable voice and delivery shone on the album, complemented almost to a fault by Fatbabs' breezy, playful production. Awash with catchy melodies and memorable hooks, and topped off by Kaur's unmistakeable conscientiousness, 'Neophilia' was just as noteworthy as it is enjoyable.
In case the album slipped off your radar, Kaur just released a music video for one of the record's most memorable singles 'Locality', which is as good an excuse to revisit the album as any.
Chock-full of visuals from Oxel village in Goa - where Kaur stays - the engaging visuals aptly capture the essence of her "locality". The subtle, subversive symbols and metaphors in the visuals aptly mirror Kaur's lyrics, which disguise scathing remarks on society and politics with rhythm and poetry. However, stunning drone shots of Goan landscapes and scenery echo the easy-breezy melodies of the track.
Kaur wrote in the video description: "This is the sounds and smells of where I stay, Oxel village in Goa. Its animals and plants are in sync with humans, sounding different than in the forest. There is also acceptance here, under Portuguese influence, of people not like them. Yet as I enjoy the smell of Cafreal chicken with a sip of Kingfisher beer at Café Amancia by the river, I overhear a local leader speak proudly of the lynching of a farmer after the death of a cow."
Watch the video below:
Head here for further information on MC Manmeet Kaur.
Tags
Join Our Mailing List