Listen: 'Golden' By KAVYA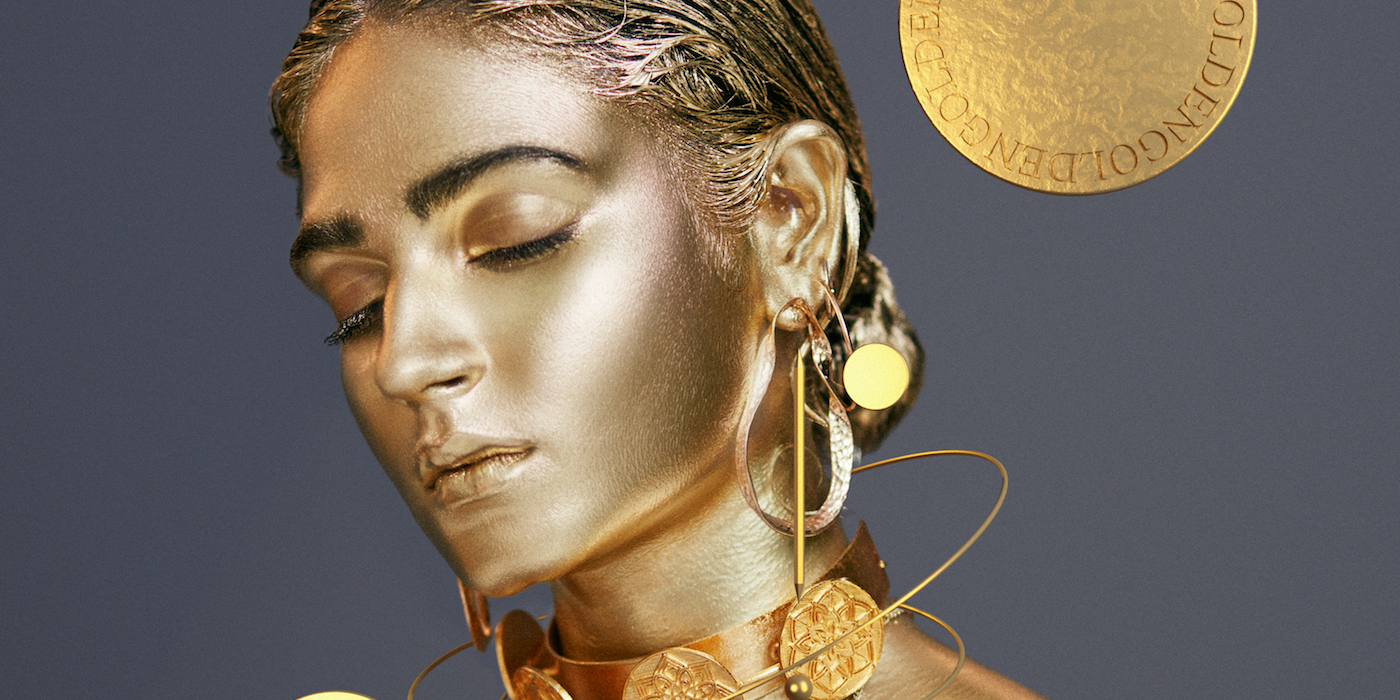 7 May 2019
Through her role as the lead singer of MOSKO and one-half of electronic duo Kavya x Chaz, Kavya Trehan has showcased her vocal abilities in different sonic shades. However, it is with her solo career through which she features her voice and musicianship at its barest.
KAVYA's latest single 'Golden' sees the singer-songwriter sing an ode of self-love atop sparse percussions, bass lines and soft piano chords. "It blooms, and I'm a carnation, darling. / You won't really see me fold in / With air I flow," sings Trehan with a confidence that contrasts the release against her self-searching debut single 'Underscore'.
Her songwriting continues to feature a carefree structural approach, lending her songs a conversational quality through sporadic lyrical phrases and melodic variance, while making the track abstract enough to avoid being overtly pop. With 'Golden', Trehan shifts her downtempo-rooted music away from 'Underscore's playful dream pop towards R&B-inspired sobriety - adding a fresh variation in her upward trajectory as a solo artist.
Listen to the single below and head to KAVYA's artist profile for further information.
Artwork: Sanchit Sawaria
Photograph: Arsh Sayed
Tags
Join Our Mailing List