Watch: 'Amber' By The F16s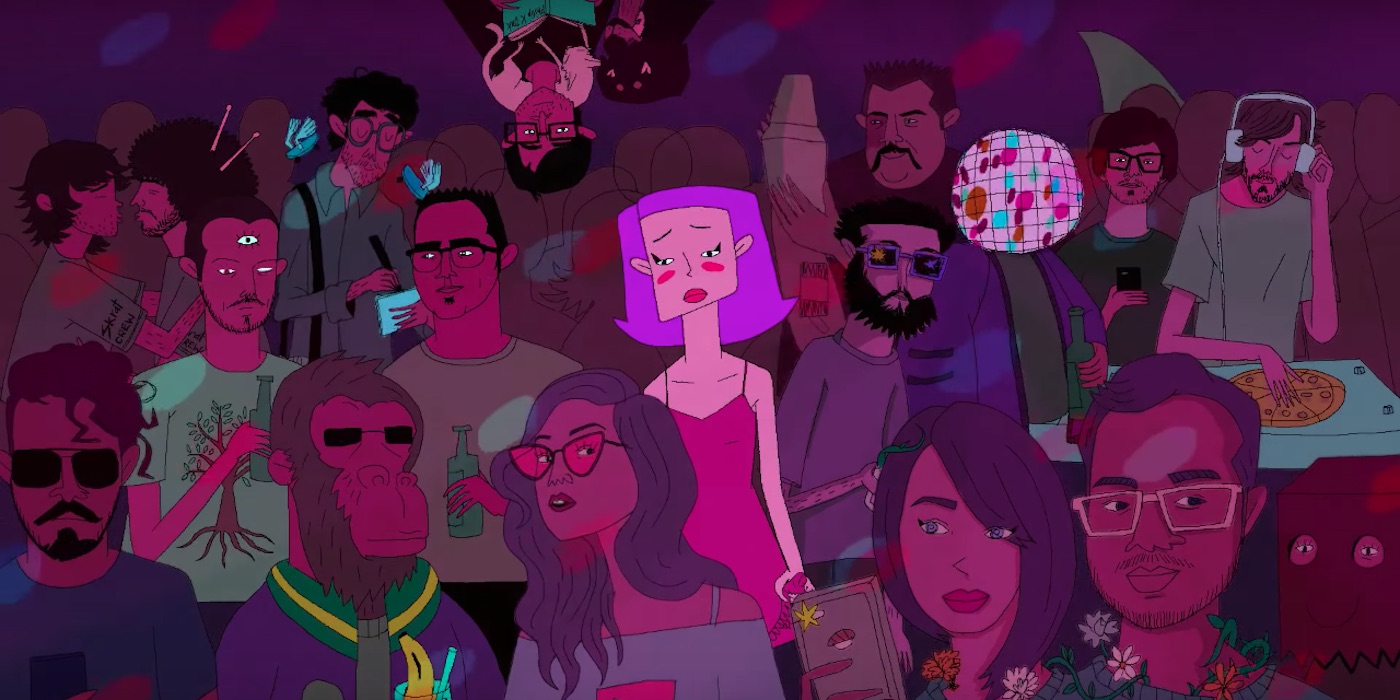 18 April 2019
Chennai-based four-piece band The F16s has just released 'Amber', the first single off their upcoming album 'WKND FRNDS'. The dreampop track arrives accompanied by an animated music video created by Deepti Sharma.
Dealing with the concept of alienation and lack of self-love, the video portrays a young girl purchasing herself a new face to fit in with a party-crowd, only to find herself still disconnected from others. As the video utilizes surrealism to forward the narrative, we find our protagonist unsuccessfully trying to reconnect with her previous self and, in the struggle of connecting with others, paying the price by losing her own self.
A story like that can become overbearingly gloomy. Sharma's colourful illustrations with their stark contrasts, helped by The F16s' ever-catchy melodies, give the film a calmer melancholic feel. Extensive use of Windows 98 graphics and the retro-wave colour palette in the video reflect the nostalgic quality of the music which is reiterated by the track's 80s reminiscent monophonic synth-lines.
Having gone through lineup changes and related setbacks since their last release 2 years ago, 'Amber' arrives as The F16s' solid return back into form. Watch the video below and head to The F16s' artist profile for further information.
Tags
Join Our Mailing List