A Brief Guide To Bira 91 April Fools' Fest 2019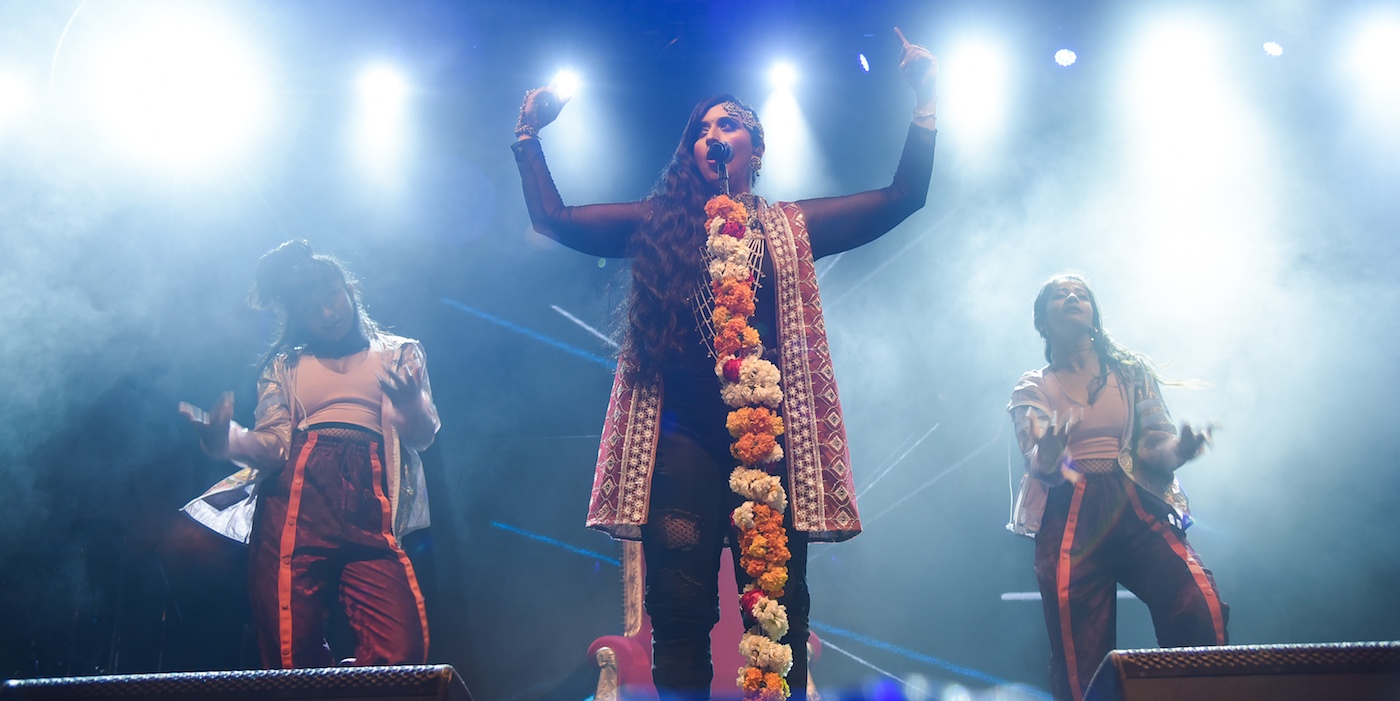 26 March 2019
April Fools' Fest 2019 will be bringing music, comedy and theatre together for its second edition held at NSIC Grounds, Okhla, New Delhi.
Taking place this weekend between 30-31 March, the festival celebrates the onset of Indian summer with hip-hop, theatre, comedy, food and beer. Besides music performances from some of India's leading hip-hop names, April Fools' Fest will also showcase a few of the country's most popular comic acts, along with the 'Kommune Hour' - which sees prominent entertainment industry figures engaged in storytelling and rapid-fire questions.
We have put together a little breakdown of all that the 2-day festival has to offer this weekend:
Day 1 - Saturday, 30 March
The festival kicks off with New Delhi-based femme DJ collective Coven Code followed by a DJ set from boxout.fm co-founder DJ MoCity. Later, rapper Sumit Roy's live outfit Rolls Roy's will bring some political rhymes to the table before a performance by Indian-American rapper, singer, songwriter, and dancer Raja Kumari.
Saturday also features The One Eight Project, a collaboration between Prabh Deep and some of Delhi's finest musicians associated with acts like Prateek Kuhad and The Ska Vengers, before the day closes with DJ Sa Feat. Shah RuLe & Full Power.
Meanwhile, Comicstaan winner Nishant Suri as well as finalists Rahul Dua and Aishwarya Mohanraj will perform stand-up acts on the day alongside AIB co-founder Rohan Joshi. Saturday's 'Kommune Hour' will have Tess Joseph, Sheena Khalid, Hari Sankar and Shikhar Kamat.
Day 2 - Sunday, 31 March
Sunday will feature DJ sets from Delhi local NASH JR., party starter DJ Ishani and multi-facted Mumbai-based artist Monica Dogra. Production and DJ duo MadStarBase will also bring their hip-hop and bass driven bollywood flips ahead of Azadi Records frontrunners Seedhe Maut + Sez On The Beat. Lastly, Mumbai's street-rap pioneer Naezy will conclude the festival with his poignant raps.
The comedy acts for the day include the popularly outspoken Kunal Kamra, Comicstaan finalists Prashasti Singh and Sejal Bhat, along with Improv Dream Team Rahul Subramanian, Aadar Malik, Naveen Richard and Kaneez Surka. The day's 'Kommune Hour' will feature Kautuk Srivastava, Rohan Joshi, Srishti Dixit and Priya Malik.
Head here for tickets to the festival and RSVP via the Facebook event for further updates.
Tags
Join Our Mailing List