Listen: 'Flesh' By Aqua Dominatrix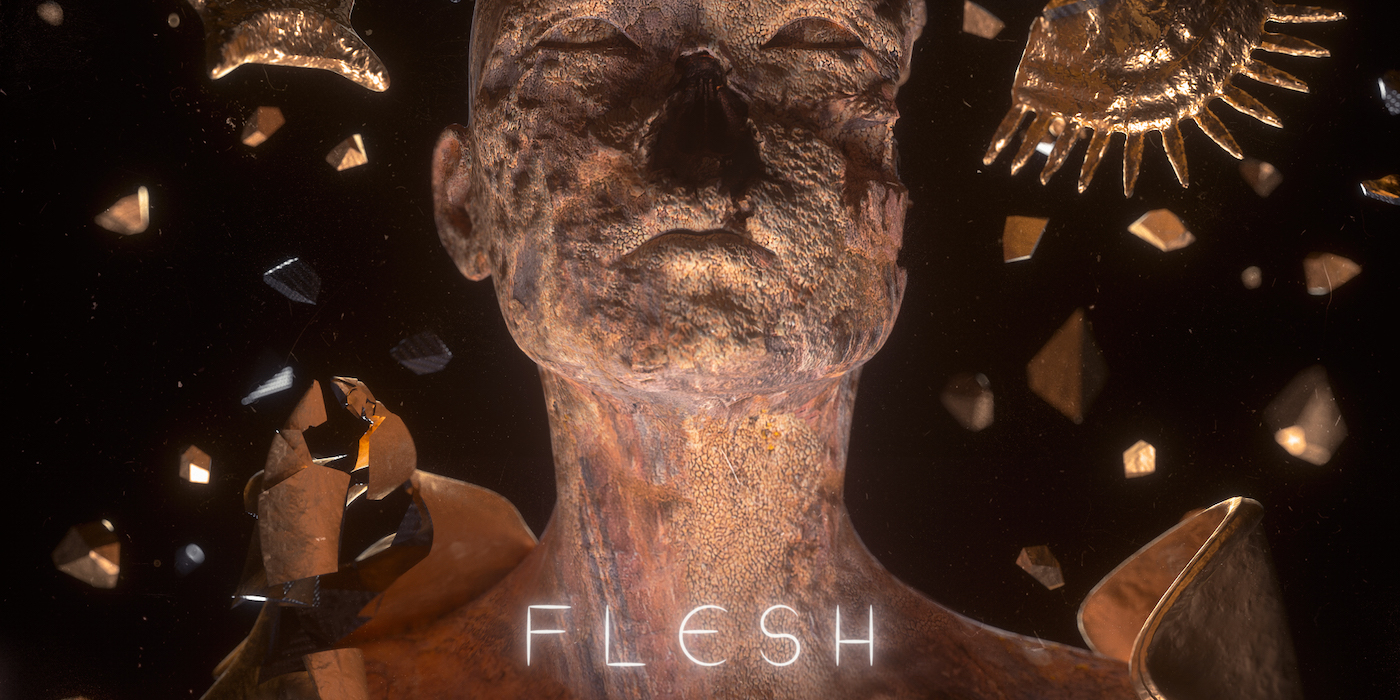 19 March 2019
Aqua Dominatrix aka Akshay Rajpurohit's third and latest album 'Flesh' sees the Mumbai producer take his energetic synth-pop sounds deeper into the world of more beat-driven techno. Inspired by the the myth of Surpanakha, a character from the Indian epic Ramayana, the album, according to the artist, "paints the mindscape of a character who is sinister, multi-dimensional and enigmatic".
Although the 7-track album's success in portrayal of something dark and sinister remains arguable, it does make for an infectious listen. Deeply rooted in an undaunted love for analogue synthesis, 'Flesh' exhibits the same synth-heavy sci-fi-esque qualities that define Aqua Dominatrix's repertoire. What sets the record apart from his previous releases is its more hard-hitting and strobe-suited nature.
To support the album's release, Aqua Dominatrix has also embarked on a 3-city tour with Red Bull Music that sees him collaborate with Studio Moebius's Nikunj Patel to create a live audio-visual show. The show debuted at Magnetic Fields Festival 2018 and is being presented for the first time in a club-environment. The tour, which kicked off in New Delhi, continues to Mumbai's Khar Social on 22 March and to Bangalore's Koramangala Social on 23 March.
For more details on the Mumbai show, head here; follow this link for Bangalore. You can also follow Aqua Dominatrix on Facebook for further updates.
Tags
Join Our Mailing List