First Listen: 'noni-pop' By Noni-mouse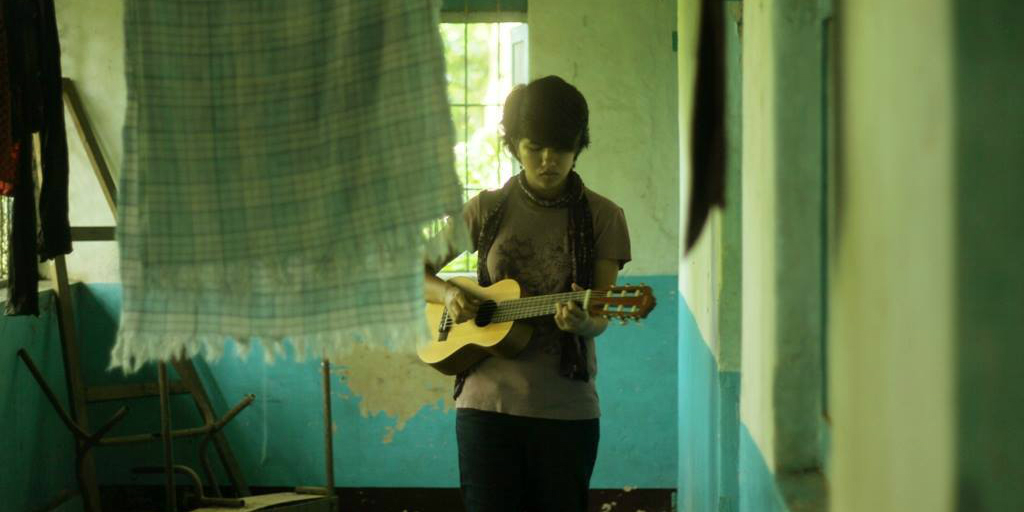 27 February 2019
After a year-long stint at the Nimbus School of Recording & Media in Vancouver, Radha Priya Gupta is back in her homeland. Now based in Mumbai, the producer and vocalist has kept herself busy, performing with the choir Living Voices at NCPA, and working on a music video under her new moniker Noni-mouse.
Now, she's ready to release her debut EP 'noni-pop', which officially releases tomorrow (February 28).
It hasn't been the easiest thing in the world keeping track of Radha's musical output. As an artist she's commendably diverse, translating her talent into several channels: she has been part of New Delhi electronica group Tankbund; she previously produced under the moniker RDKL; and she actively participates in choir productions. But Noni-mouse is finally where she's at, at least for now.
Written and produced over 2 months in Vancouver last year, 'noni-pop' is Noni-mouse's take on contemporary pop, washed over with influences from hip-hop, ambient and electronic music, and her self-confessed identity as a "synth-and-sample fiend".
If you follow Radha's trajectory on SoundCloud, right from the first release until more recent ones, you will notice a gradual transgression from predominantly ambient pop to more layered, heavier sounds, and crunchier beats. Her EP culminates as the fruitful end of that journey, and a mellifluous debut for Noni-mouse.
Exquisitely warped vocals and a syncopated rhythm weave a symbiotic relationship with the guitars, lush synths and bridled percussion on 'Perry Road', the first track on the EP, to create an enthralling soundscape. According to Radha, 'Perry Road', named after Perry Cross Road in Bandra, Mumbai, is all about day-dreaming, and musing over your favourite person, thought, place, or desire. The emotive guitar work by Vancouver-based producer and guitarist Nathan Chan is exceptional on this track, offsetting the busy electronic elements with just the right touch of warmth and comfort.
But snap out of your daydream – it's time to get real and deal with more invasive emotions like separation and longing on 'Closer To You', which features vocals by Matt Dumas. "The lyrics are a lot about being far away from everything you like. I had a lot of time to kill in Vancouver, a lot of empty days," Radha told Vice earlier this month, when she premiered her crowdfunded music video on their website. The catchy hook and fluid trajectory of the trip-hop-inspired track are certain to linger in your mind, which is also why the retro-looking video, which featured multiple people across the world singing the track, was so fitting.
Noni-mouse's EP originally comprised of just these 2 tracks, but at the last minute, she decided to throw in a bonus track 'Vinyl Places', and are we glad she did. It's an intriguing, off-centre tune which puts an incredibly strange and curious spin on disco. It's going in a lot of places at once, and the synths are verging on being cacophonous, but it has a definite cohesion, an umami of sorts, stabilised by classic disco beats, that makes it a delight. You'll certainly go back to listen to it again, if nothing else but to make sense of its incredulous nature.
'noni-pop' officially releases tomorrow. Until then, you can exclusively stream the EP via Wild City, using the link below:
Follow Noni-mouse on SoundCloud for further updates.
Image: Savio Banerjee
Tags
Join Our Mailing List