A Brief Guide To St+art India's Lodhi Art Festival 2019 + Singapore Weekender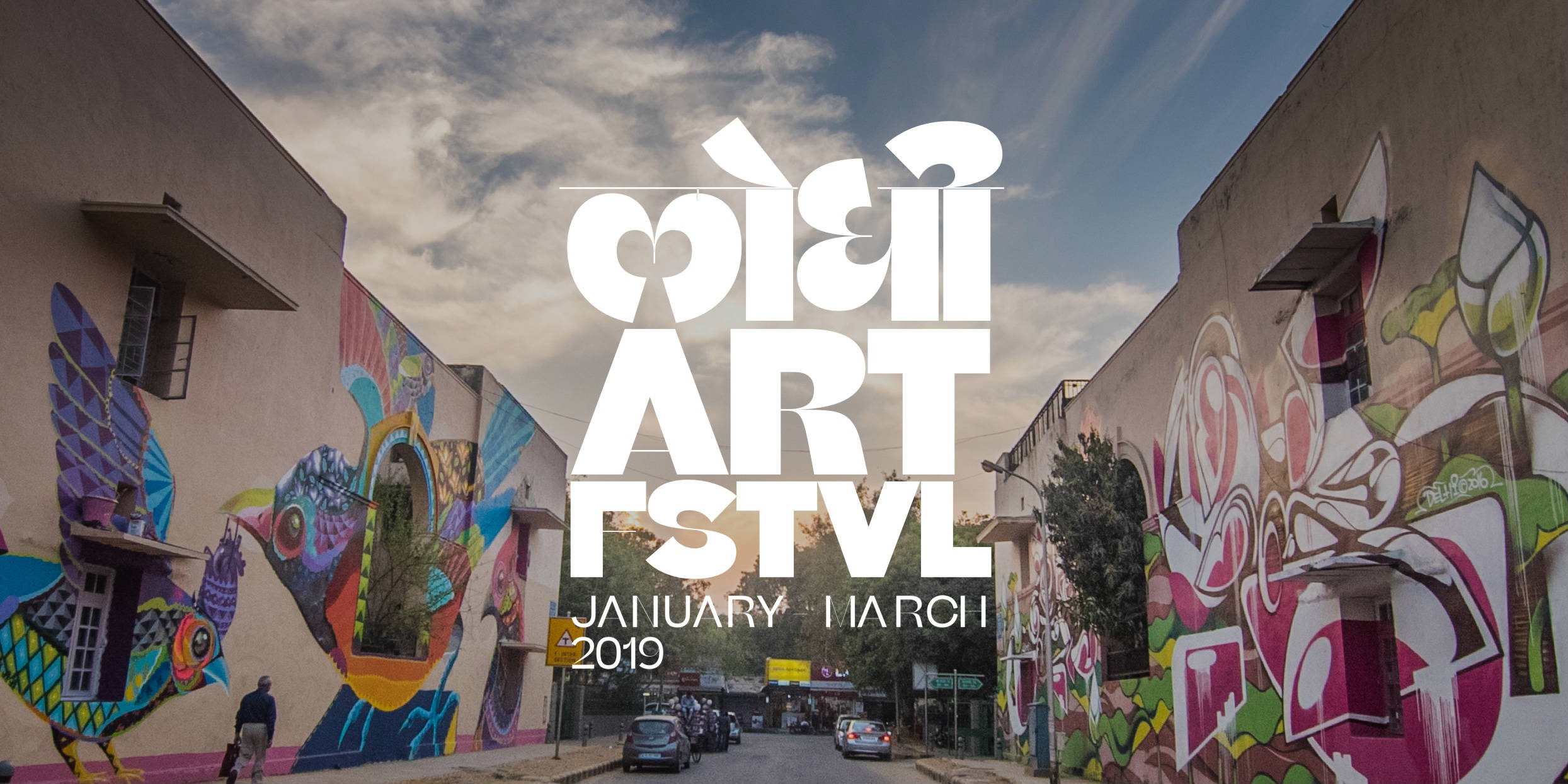 15 February 2019
After turning New Delhi's Lodhi colony into India's first open public art district, non-profit organisation St+art India Foundation is back with the 2-month-long Lodhi Art Festival. The street art festival is already in full swing, and the coming weeks have a variety of experiences created by prolific Indian and international artists, that you can attend.
The weekend of February 16 and 17 – also dubbed the Singapore Weekender – is jam-packed with activities, which include the opening of a disruptive 1-month exhibition F(r)iction in Jor Bagh, and Atypical Weekend popup.
F(r)iction will be an immersive walkthrough multimedia experience, held from February 16 to March 10, at a space called Kona in Jor Bagh (right next to the Lodhi Art District) which will invite the public to "dig into the complexities of our lives entangled in the cross pollination and dichotomies between technology, art and nature". Curated by Guilia Ambrogi, an empty set of shops and houses will be taken over by site-specific installations, videos, interactive multimedia pieces and murals, transforming Kona into a parallel universe of frictions and fictions.
The primary aim of Singapore Weekender is two brings 2 days of immersion into the Singaporean street and urban art. Phase I of F(r)iction, on 16 & 17 Feb, will thus host a pop-up exhibition called 'A-typical Singapore' which will showcase works from 7 contemporary Singaporean artists, curated by Chan + Hori Contemporary gallery's curatorial director Khairuddin Hori.
Other highlights of the weekend are a Zine Popup by Knuckles & Notch and Bombay Underground, who bring a curated selections of zine from across the world, and a pop up radio with boxout.fm, who will collaborate with St+art to bring the musical tastes of the artists and showcase some of the best producers from the Indian scene every weekend, live from Kona.
There will also be several workshops taking place during the festival. This weekend, there will be workshops on: augmented reality techniques with Eugene Soh; street art painting with Yip Yew Chong; freehand spray painting techniques with Yok and Sheryo; and stencil techniques with Samantha Lo.
Music, of course, is an important art form. There will be two music performances taking place over the weekend, as part of the festival. Prabh Deep, YUNG RAJA and Shama Anwar will take over Hauz Khas antiSOCIAL on Saturday fusing the culture of hip-from Delhi and Singapore. Dhruv Visvanath, meanwhile, will be playing an acoustic gig at the Lodhi Art District on Sunday evening.
As is obvious thus far, Lodhi Art Festival is chock-full of performances, workshops, seminars and more fun activities. Throughout the festival, there will be workshops and curated tours every Sunday.
On March 2-3, the festival is hosting 'Inclusion Weekend' dedicated to the differently abled, which will host curated tours with sign language interpreters, and workshops and panels that empower caregivers and explore the notion of art and empowerment. A unique parade with Andrea Andreco, a one-of-a-kind art scientist, and a pop-up exhibition by legendary street art photographer Martha Cooper are other things to look forward to, as is a community showcase called Lodhi's Got Talent, which will showcase the outcomes of the diverse activities that St+art engaged the community in.
And that's still not all – there are still several updates pending and lots more activities coming up. Make sure to follow St+art India Foundation on Facebook for complete information and any further updates.
Tags
Join Our Mailing List