Sound & Well-Being: 10 Days Of Workshops & Performances At Spanda Goa 2019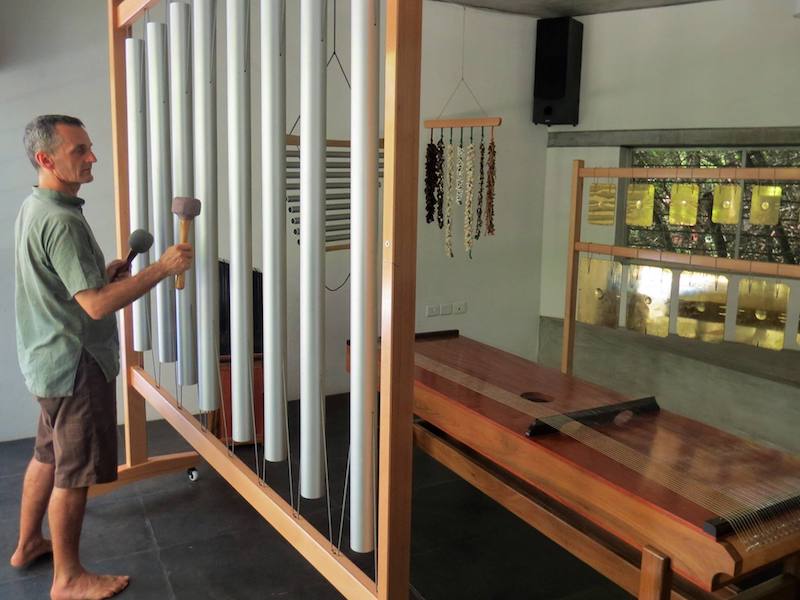 15 February 2019
With a belief in sound and music as a tool for promoting general well-being, several music therapists and artists have come together to organise Spanda Goa 2019, a 10 day festival of immersive workshops and performances at Goa's Inner Temple.
The festival aims to provide a platform for healing and relaxation through activities ranging from meditation, gong baths to drumming workshops. The event also intends to bring attention to the capabilities of sound and music therapy with discussions on topics like applications of sound and music energy based on vedic sciences, and music theory and its relation to natural sciences.
Described as a "10 day immersion into the various forms of sound and music", Spanda Goa 2019 will host workshops on meditations based on sounds and chants, group singing, pakhawaj workshops and spontaneous jam sessions. The event intends to make itself accessible across all age groups with 10 different workshops organised specially for kids.
Spanda Goa 2019 takes place from 14 February to 24 February. For more information on the event, head here.
Tags
Join Our Mailing List