Watch: Indian Jazz-Pop Legend Asha Puthli's RBMA Lecture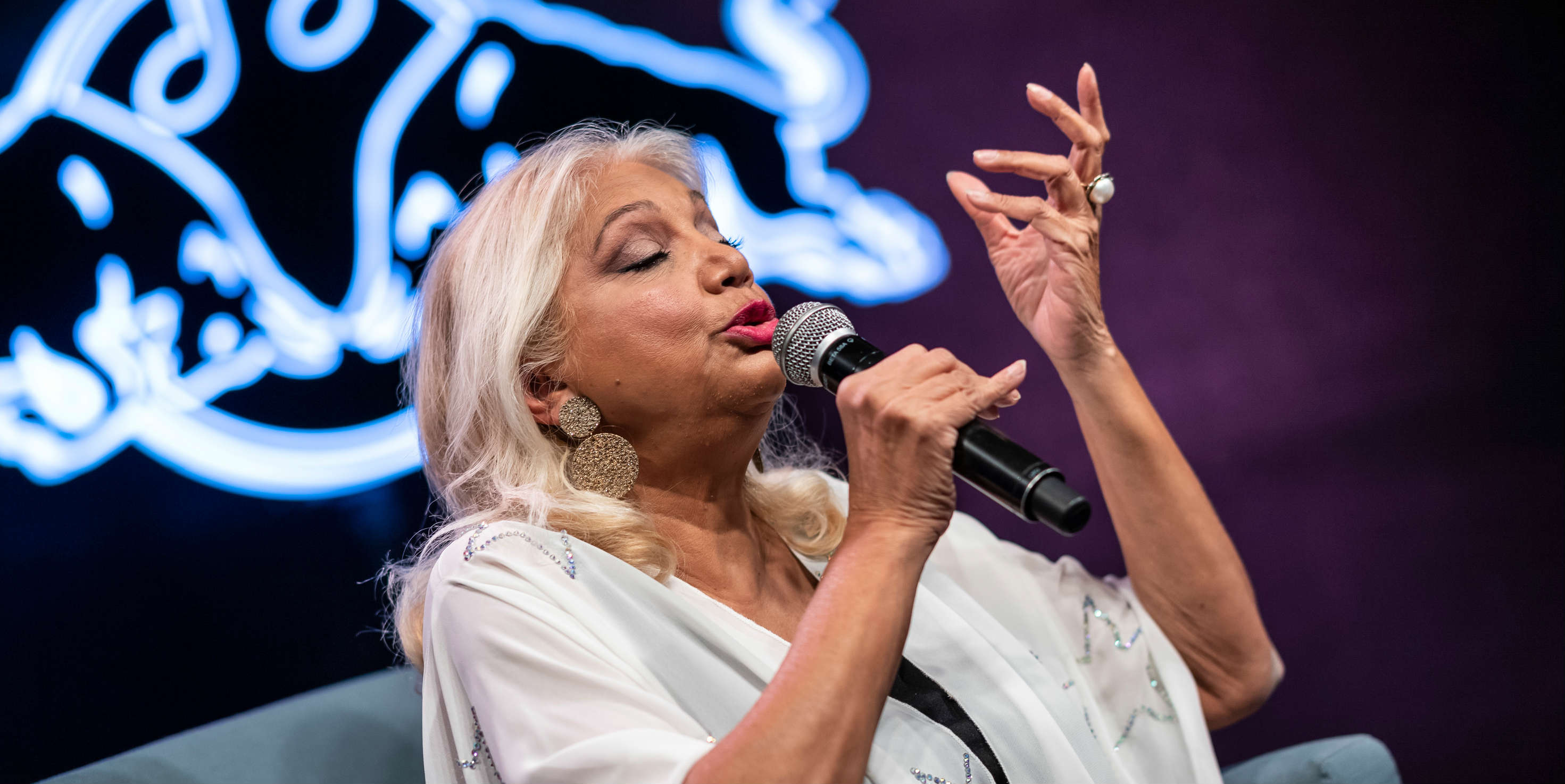 5 February 2019
One of the most well-known names in jazz and pop to emerge from India, Asha Puthli is nothing short of a legend. Over five decades, the singer and songwriter has released 10 albums and multiple singles, and made numerous guest appearances, which include collaborations with Ornette Coleman, Duke Ellington, Lionel Hampton and Cy Coleman.
In October, 2018, she returned to her hometown Mumbai for her first ever Red Bull Music Academy lecture, where she discussed her incredible career as a pioneering singer, her relationship with jazz and disco, the ordeal of being an Indian in the western music industry, and more.
Puthli's career has had a fascinating trajectory, from working as a stewardess to obtain a passport, to going to America on a dance scholarship with Martha Graham, to finally establishing herself as a critically acclaimed Indian artist and singer. The very embodiment of the results of determination and passion, Puthli's career is now emblematic of the modern idea of fusion, of both genres and cultures.
Watch her discuss all that and more in the engaging video below:
Tags
Join Our Mailing List