Exclusive First Listen: 'Milk Bred' EP By FOPCHU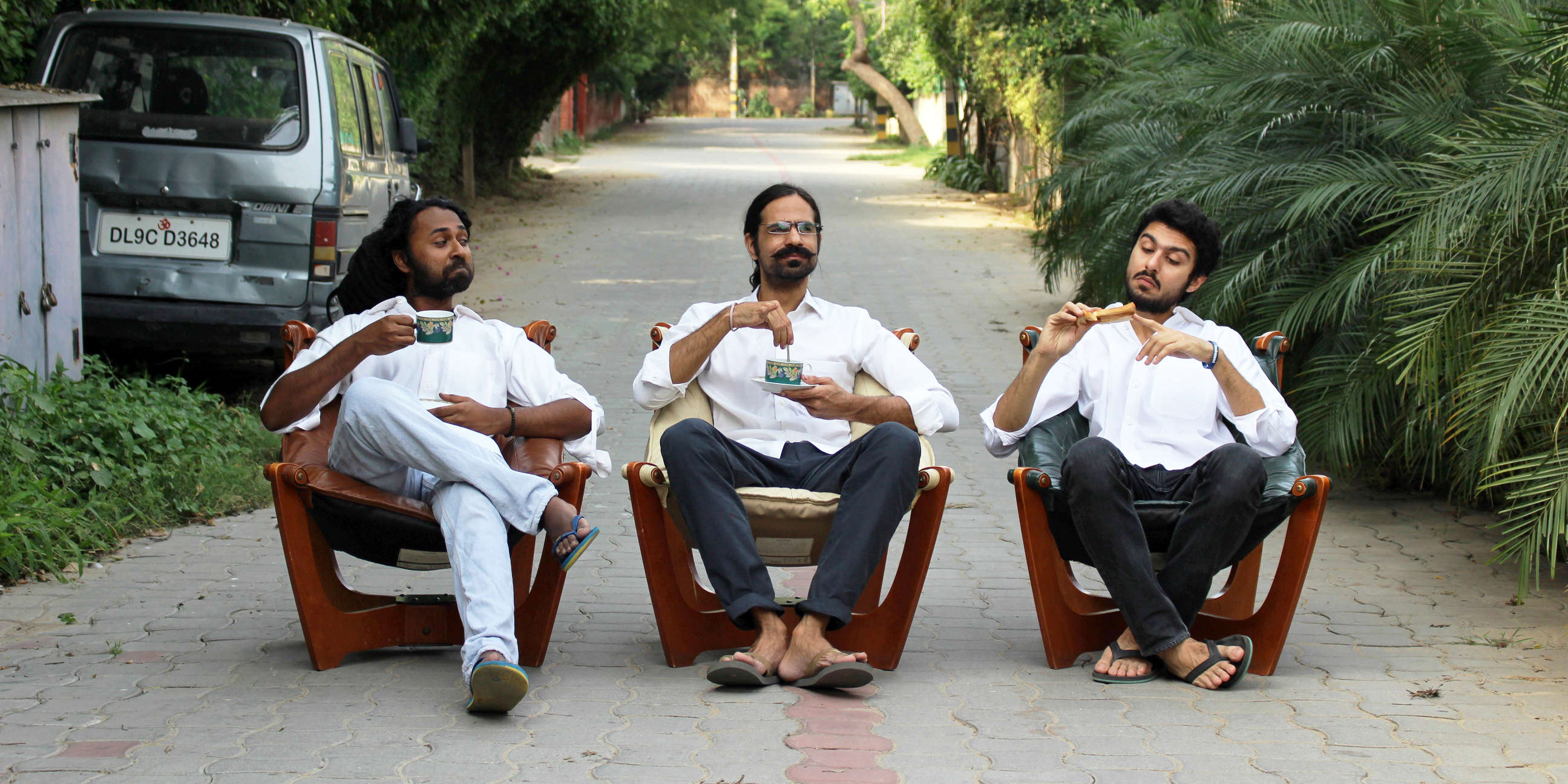 4 October 2018
Remember that time, yesteryears ago, when Indian musicians and bands used to be fun? (We, of course, are talking of a time when there actually used to be bands). Before musicians started taking themselves too seriously and making only "avant garde music" and "experimental sound art"? It seems so long ago, we'd forgotten all about it.
And then FOPCHU happened.
If we wanted to just brush the surface of FOPCHU, we'd say they are a three piece electronic band from Delhi. And if the situation really calls for it and they have to be clubbed into a label or genre, they could best be called alternative, since they're making music unlike most (or any) other bands here.
Their sound, if you really want to know, is a mix of synthesisers and samplers with the other usual components that make up a quintessential band – guitars, bass and drums. But then that simplifies their sound to a bare mix of instrumentation, and FOPCHU's more than that. FOPCHU is where jazz and blues meet zany comical characters and frivolous moods; an awkwardly relatable conference of hip-hop, funk and rock, marked by easy grooves and catchy melodies.
And their new 'Milk Bred' EP, which will officially be released on October 5, is their magnum opus.
Perhaps we should have started this entire thing with the EP itself – the title should have been the first revealing sign of FOPCHU's character, which is built upon the quirky personalities of band members Kaizad Nariman, Siddhant Subs and Shantam Khanna. Sijya Gupta's accompanying artwork, which portrays each band member as a varying, comical breakfast food, would have been the second.
Of course, just listening to the 4 tracks, which are available to stream via Wild City until the official release, is probably the easiest and most sure way of understanding FOPCHU. So let's get right to it.
Previously, with both their singles 'Square Hugs' and 'Sweet Tooth', the band had an easygoing, mellow sound that was primarily jazz hop. FOPCHU breaks away from that bracket with 'Milk Bred', shunning the mellow for more uptempo rhythms and synth-heavy funk, earmarked by the opening track 'Chapel O_ Fopalop', featuring Father G-Cuz (aka Kartik Pillai).
The trio's transition from their older releases to this ebullient EP is, to paraphrase their own words, "monochrome bursting into colour as lasers light up the night sky felling the adolescent fantasies of a new generation of misfits". The Beat poets would have been proud of that description, and happier still with the brooding energy of the second track 'The Undulating Brood Swing', which sounds exactly like what the title suggests.
Now, we've talked a lot about how fun FOPCHU is, with the whimsical, comical aura they've built around themselves. But the further you delve into the EP and listen to the tracks, the sooner you'll realise that the band takes their art seriously. With each track, FOPCHU reveals a tight musical direction. Whether it's the blues-ridden 'Roomie Blues' or the glitchy, frenzied beats of the closing track, the band is building up towards a carefully constructed, discernible sound.
So, since a lot of people have been wondering on social media, this is FOPCHU.
Listen to 'Milk Bred' below:
You can pre-order the album here. For further releases and updates on the band, follow FOPCHU on Facebook.
Words: Satvika Kundu
Tags
Join Our Mailing List