Listen: 'Now and Then' By Kaleekarma, Agent & Daulat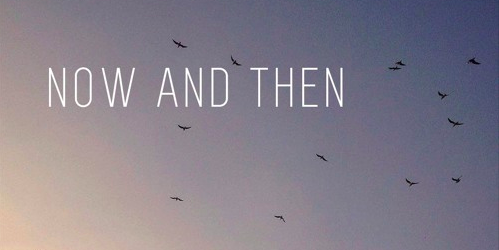 21 September 2018
If there was one word to describe Kaleekarma, Agent and Daulat's collaborative new track, "wholesome" might cut it; perhaps "lush", or even "dreamy".
Truthfully, none of those words would do 'Now and Then' justice. You'd have to listen to it to believe it.
The track starts like a scene in a Hayao Miyazaki anime feature: picture a pastel ambience, and a protagonist walking despondently on a wet beach (keep an ear out for this). Sombre notes from a piano build a solemn atmosphere and just as the desolation of an approaching tide and rainfall is about to set in, the encroachment of further instruments and an invasive, yet wholly welcome beat lifts you off into a full-fledged dream.
A mournful harmonium encapsulates the wonder and awe as you pause to devour this imagined world. A live trumpet enters, and ushers you through dreams, traversing over tempos, moods and genres on the sonic journey. Frequent samples serve as a continuous reminder of your lucidity, yet the lushness of the live instruments, which range from ukulele and melodica to a harmonium, trumpet and so on keep you entrapped.
Perhaps that description is better suited to a music video, or even a Miyazaki-directed dream (count us in if those exist). The focus probably should lay, instead, on the track's ambient jazz beats, delicate samples, lush atmosphere and the shifting moods. Or maybe, just maybe, this is the story Kaleekarma was envisioning when the 3 Indian producers made this track.
Astonishingly, this was the first time Harshita Kalee, Daulat Palyekar and Smita Singh worked together. They told Stamp the Wax about the track: "We recorded a couple of instruments live, like keys, trumpet, harmonium, melodica, ukulele which we used in the track. The rest of the sounds were taken from all different kind of banks and sources. The arrangement of elements and designing of patterns was done solely on the basis of how it felt to the ear."
Listen to 'Now and Then' below:
Words: Satvika Kundu
Tags
Join Our Mailing List