Exclusive First Listen: 'Silhouettes' By Paraphoniks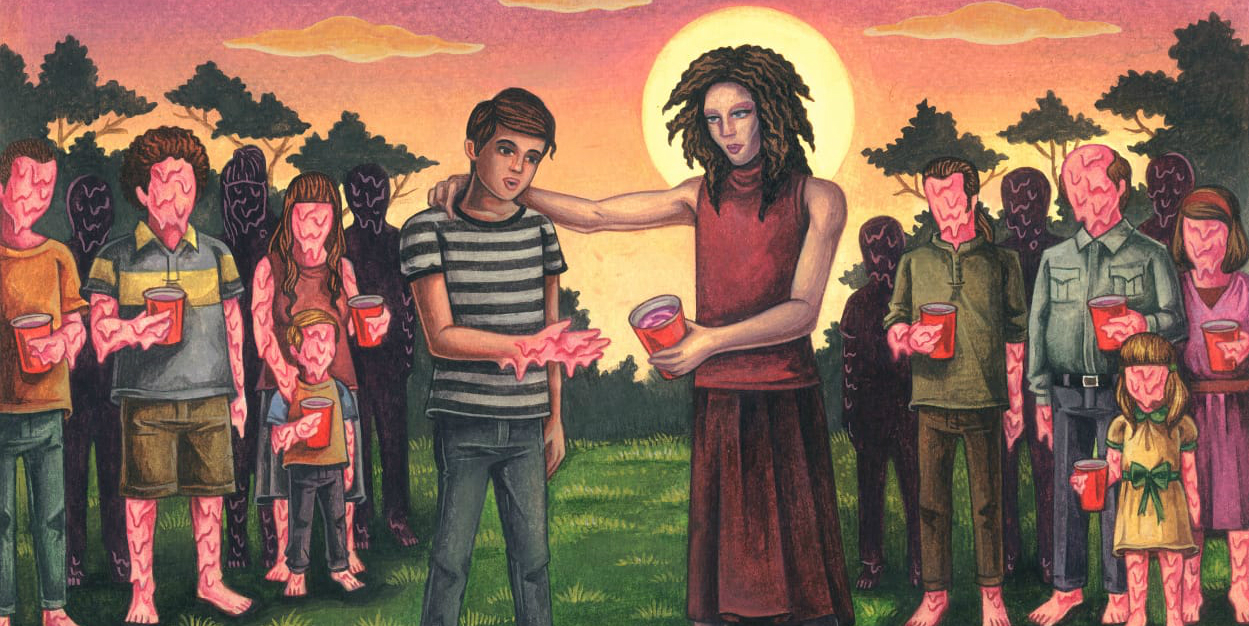 13 September 2018
Mumbai-based electronic act Paraphoniks are set to release their second album 'Silhouettes' on September 14. Wild City is hosting an exclusive first listen of the 7-track release which features collaborations with singer Azaaman Hoyvoy and drummer Sahil Shah.
Paraphoniks first featured in our 'Dropbox Talent' series, which was followed by yet another exclusive listen of their EP 'YARNS'. 'YARNS' saw the duo depart from the rawness and dance floor-friendly beats of their debut album 'Handwired' for a more synth-heavy, electro-pop influenced sound. With 'Silhouettes', Sid Shirodkar and Shatrunjai Dewan continue to build their intricately wrought legacy around synthesisers, both analog and digital modular.
Sid and Shatrunjai wrote most of the material over a few isolated weeks in the Himalayas last year, and continued to ideate and work on the album over time. If the Jonestown Massacre-inspired album artwork by Priyesh Trivedi is of any clue, 'Silhouettes' stems from Paraphoniks' fascination with cults and quasi-religious movements.
The album is defined by the usual suspects that comprise IDM: the tracks are littered with breakbeats, saturated atmospheres, traces of techno and funk, and diverse influences from all over the dance spectrum. Of course, no Paraphoniks release would ever be complete were it not built upon a solid foundation of synths and keys, and 'Silhouettes' is no different.
Tracks like 'Vacillate' and 'Frissons II' define the duo's growing maturity and musical sensibilities, while the jazz-inspired textures on 'Plasma Pie!' created by Sahil Shah's incredible drumming are reminiscent of Hidden Orchestra.
"We like to think it's our most musically and sonically cohesive album yet," said Shatrunjai and Sid, and we agree.
Listen to 'Silhouettes' below. You can also pre-order the album here.
Paraphoniks will also be touring India later this month, with Napoleon Gold. The duo will be joined by album collaborators Sahil Shah and Azamaan Hoyvoy for their new live shows. Follow Paraphoniks on Facebook, or Mixtape for further details.
Image Credit: Album Artwork by Priyesh Trivedi
Words: Satvika Kundu
Tour Dates:
26 Sept – Todi Mill Social, Mumbai
27 Sept – Auro Kitchen & Bar, New Delhi
28 Sept – Fandom at Gilly's Redefined, Bangalore
Tags
Join Our Mailing List