Multimedia Project 'Antardrishti - Inner Vision' That Celebrates Disabled Artists To Tour India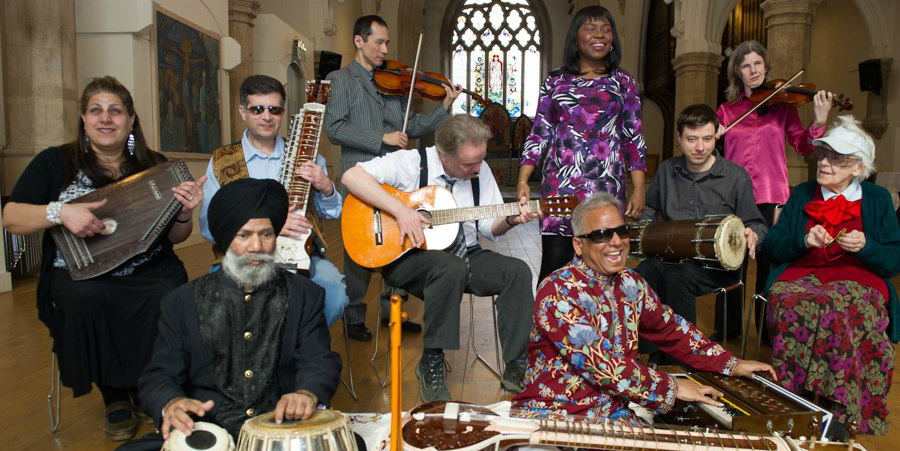 10 September 2018
British audio/visual electronic duo Addictive TV have collaborated with blind composer and sitar virtuoso Baluji Shrivastav OBE on his new project 'Antardrishti – Inner Vision' which celebrates disabled artists.
Antardrishti is a unique multimedia interpretation by Baluji of Chapter 11 of the Hindu epic the Bhagavad Gita, which explores the concept of divine sight through blind musicians, dancers and film, by examining sight and sightlessness. Addictive TV will be assisting the performance with a visual soundscape that samples musicians, sights and sounds from India.
The event will feature the Inner Vision Orchestra, which is the UK's only blind ensemble founded by Baluji, as well as Sayani Palit, Raju Maurya, Perumal Varudaraj and Chimanlal Patel. The Arunima Kumar Dance Company, meanwhile, will be performing Kuchipudi and Bharatanatyam.
The multimedia event made its premiere in London this month, and is now set to tour India commencing this week. Head to the Baluji Music Foundation website for further info; to buy tickets, follow this link.
Image: Inner Vision Orchestra via Facebook
Tour Dates
13 Sept – British Council Theatre, Delhi
17 Sept – Royal Opera House, Mumbai
Tags
Join Our Mailing List