Wild City #150: Zokhuma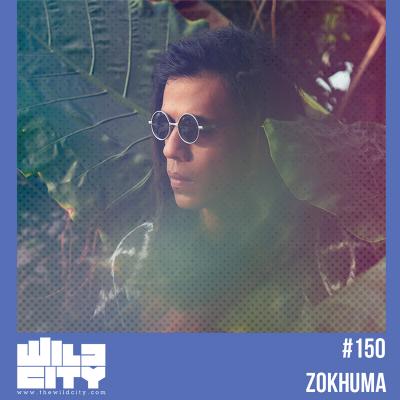 29 May 2018
26-year-old Arman Menzies played the guitar as part of the metal band Goddess Gagged before diving into electronic music production. He currently produces music for the dance floor as Zokhuma with selections that range from raw electronic acid breaks to African inspired beats.
For our 150th in the series, Zokhuma offers us an hour of dance music that opens with one of Octo Octo's darker, heavier texture-laden tracks before succumbing to one of Panthera Krause's uplifting clutters titled, Stonith. Two of Zokhuma's unreleased tracks also make a feature in the mix; alongside others from artists such as Drexciya, Gaunt and Botine before finishing off into a serenading dub by Axel Boman.
"A mix of sounds I've been into lately. My musical hunger has been leading me to heavier, darker, groovier yet melodic music. More acid, more breaks, more house and some of my own demons from my album which I'm almost ready with and should be out in the next 4 months. Stay groovy and keep dancing." - Zokhuma
You can listen to Zokhuma's mix below:
Direct Download: Wild City #150 - Zokhuma
Tracklisting:
Adrift (Avalon Emerson's Furiously Awake version) - Octo Octa
2intense - Radical Concepts
Stonith - Panthera Krause
Touch Absence - Lanark Artefax
We're Bombin - Matt Whitehead
Shards Will Shine - Rivet
Ucbtron - John Tejada
Tantrum - Throwing Snow
System Voice - Privacy
Emerse (Unreleased) - Zokhuma
You Don't Know - Drexciya
Red Light District - Anthony Rother
La Haine - Gaunt
This Means Nothing (Unreleased) - Zokhuma
Aunt Wendy's Wedding in Wales - Desert Sound Colony
Ouverture Fragile - Botine
Soak Ft Danny Linton (Axel Boman Dubb) - James Hadfield & Danny Linton
Follow Zokhuma on Facebook and SoundCloud.
*FEEL FREE TO SHARE AND BLOG THIS MIX, BUT PLEASE REFERENCE THIS PAGE*
Tags
Join Our Mailing List